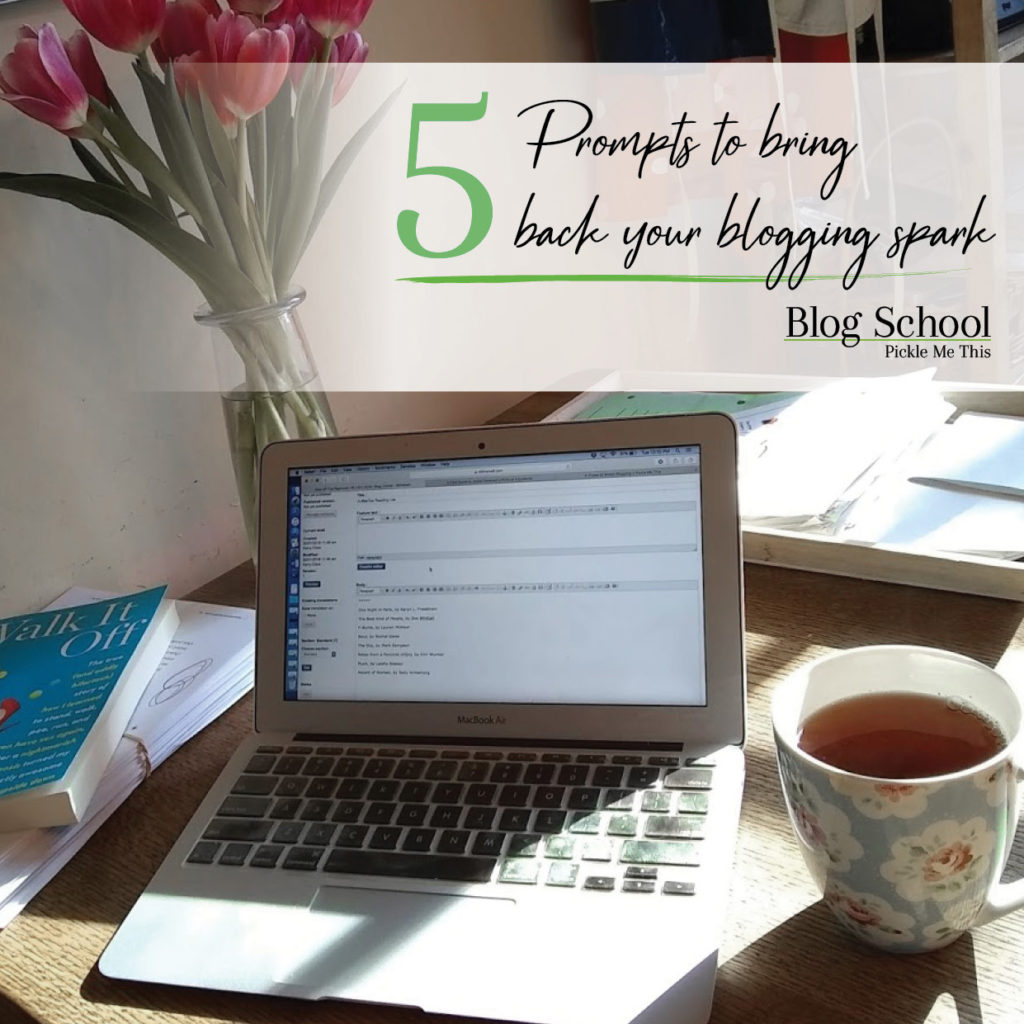 The Pickle Me This Blog School is coming!
From 2011-2015, I taught a blogging course at the University of Toronto School of Continuing Studies, and I also teach blogging workshops at literary festivals and training sessions throughout Ontario. I am excited to announce that in 2019, I will finally be launching an online blogging course!
Sign up for my newsletter to receive updates.
What students are saying about my blogging courses:
"I really enjoyed how Kerry tied the art of blogging to other art forms—literature, visual art, etc—and encouraged us to see blogging as part of a larger context. Was engaging and thought-provoking."
"This course was exactly what I needed to get going with my blog."
"A worthwhile course! I would recommend it to those who want to learn about blogging and all it encompasses."
"Excellent! Very enjoyable learning experience."
"I think Kerry did an excellent job of encouraging our individual voices and maintaining a respectful and productive learning environment. Loved the class—thanks, Kerry!"
"I just wanted to pass along how much your workshop and talking with you meant to me. You gave me comfort in so much of what you said…. not being perfect, that your blog can be elastic (not having to narrow down to a 'niche'), and that as long as you are doing it for joy you will continue…and hone your skills." —Emily Prout, Arrow It Forward
"I was looking for a revised definition of blogging that embraced self-expression and authenticity, something that jived with the kernel of an idea that's been unfolding in my mind for a few months now. Happily, that's exactly what I got." –Aisha Ashraf, Member of the Writers Community of Durham Region
"Thanks again for coming out on Saturday. It was a great session, and I am sure that the team learned a lot from it. I look forward to our blog becoming more "artful"." -University of Toronto Student Life
"Seriously, I heard such good things about your workshop, the
accolades
are still rolling in." —Susan Scott, The Wild Writers Festival
Contact me at klclare AT gmail DOT com to learn more.