January 3, 2015
Christmas Vacation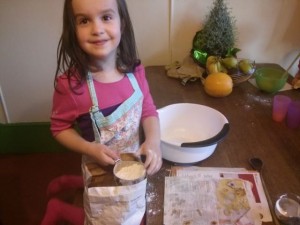 One of many reasons that members of our family are unlikely to ever take the world by storm is that our greatest talents really are for leisure—we're experts at doing nothing, or just enough of something with requisite amounts of sofa-lying for good measure. We often visit cultural institutions such as museums and art galleries but rarely for more than an hour or two at a time, and never without a trip to the cafe AND the gift shop. Going out for lunch is our main occupation, and we always have dessert. We are really very good at enjoying ourselves, and so the last two weeks have been an absolute pleasure.
Two things: first, that I finished things up so that there was no work at all to be done for a week or so, and second, we turned off the internet. For a week, there was no checking of email or twitter, which opened up vast pockets of time in every day for all kinds of things—reading, playing, baking, carol-singing, and doing the Globe & Mail holiday crossword. On Tuesday we bought the newspaper because we were curious about what had gone on in the world, and it was odd to flip through the pages and discover news items we hadn't heard about elsewhere.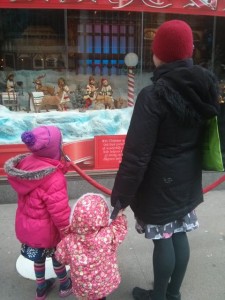 We spent the first couple of days of our holiday trying in vain to kick the cold that's been embedded in our heads since the beginning of December. On the Sunday, we went down to the Bay on Queen Street to look at the Christmas windows, which were wonderful, and then went into the store and realized that department stores were the perfect way to reconcile our hatred of shopping malls with the joys of Christmas consumption (glittery lights, perfume smells, shopping bags with string handles, and 1 kilo tins of chocolate. Also, I now own tights without holes in the feet). Speeding home on the subway in time for Iris's nap and for me to meet friends for an exquisite afternoon tea at Dessert Trends Bistro.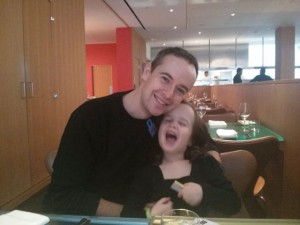 On Monday, we went to the library (because holidaying doesn't always have to happen on a lavish scale) and then had smoked meat lunch at Caplansky's Deli. I also went out for dinner with my friends and drank far too much wine. On Tuesday, I don't think we did anything, partly due to the wine. Throughout all of this, Stuart and I were watching movies and episodes of Midsomer Murders in the evening (because we are 85 years old) and Harriet watched How to Train Your Dragon Two during Iris's nap times. On Christmas Eve, we went to the Art Gallery to see the Art Spiegelman exhibit and had a lovely brunch at the Frank Restaurant, which we save for the specialist of occasions. On the way home, we picked up our turkey, which we fastened into our stroller. That evening, we had chicken fajitas for Christmas Eve dinner for the 10th year in a row, and left a snack for Santa.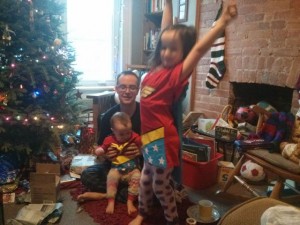 Christmas was so good. Not only did we not have to leave the house, but we got to have my mom come and visit! The children got excellent presents and had fun playing with them throughout the holidays. I received great books, nice clothes, and other lovely things, including a La Cruset butter dish I'd been hankering after and new Pyrex. We all also received new CDs (because are 85 years old and like to do 20th century things) and so the holiday has been extra-filled with music—some of which was even made after 1987, which is very rare for us. My mom arrived and played with the children (which was not very difficult—she arrived bearing her present of a trunk full of dress-up clothes) while Stuart and I set about cooking the best Christmas dinner ever. The joys of Skype brought us the company of Nana and Granddad in England, and our adorable Alberta relations.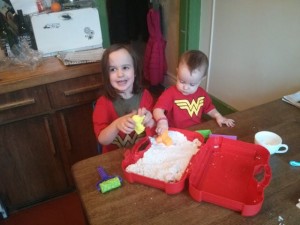 On Boxing Day, we went to the ROM, and partook in a yummy dinner of leftovers—Stuart makes the best turkey sandwiches on earth. Iris also slept until 7am for the first time in her whole life, which was mind-blowing, but also a bit terrible because when her sleep for the subsequent week was abysmal, I wanted to pitch her out the window. The next day, my dad and his partner arrived, and we all had an excellent time with them. And they played with the children while Stuart and I cooked up another very good meal—the greatest turkey pot pie of all time whose secret recipe was duck fat. The day after that,  we drove out to my aunt's in the West end, stopping en-route to buy ice-skates for Harriet and I, which had the potential to be a boondoggle. And then we had a very fun dinner with the best kinds of relations on earth—cousins.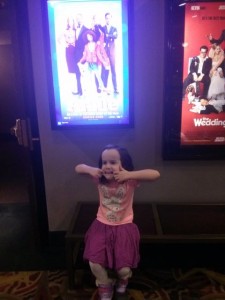 Monday was the best day—Harriet and I headed downtown to meet our friend Erin and watch the new Annie film, which we'd been looking to after avidly viewing its trailers for the past month AND after watching the old Annie every day last summer. The reviews for the new Annie were terrible and all wrong—the movie was wonderful. (That one of the critics referred to the 1982 movie as "an abomination" perhaps suggests that some people had no business reviewing either movie, both of which were masterpieces, in my humble opinion.) We all had such a good time watching it, exuberantly applauding as the credits rolled. And then we met Stuart and Iris and took the subway to Erin's new house in Bloor West Village, which is very conveniently located near the new Book City (which was bustling and full of wonderful books.)
On Tuesday, I had to take a certain someone to a dermatologists to have a wart examined, which wasn't so memorable, except that we got to stop at HMV on the way and buy the Annie soundtrack, a move supported by all members of our household. Iris can now sing "Tomorrow", which is really something to behold. We also love Sia's version of "You're Never Fully Dressed Without a Smile" and the bizarre and catchy "Moonquake Lake", with its memorable hook—"she's a fish and he's a boy." That night our friends Jennie, Deep and Lilia came for dinner and the best time was had. They were kind enough not to complain about our music selection.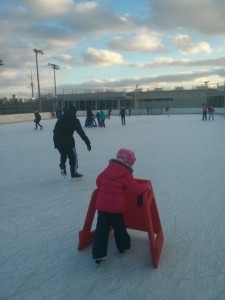 Rumours of boondoggles were averted on New Years Eve when Harriet and I went skating at Christie Pits—Harriet had the best time and loved it, which was good but also troubling as it means that I have to keep going skating. We went again yesterday and both of us were vastly improved. A third jaunt is scheduled for tomorrow. New Years Eve was our traditional chocolate fondue and ringing in the UK New Year before the children went to bed. And then Stuart and I proceeded to play board games (and ping pong, until Harriet came out of her room and asked us to stop because the pinging and ponging was too noisy) until we were done, and then we went to bed and brought in the new year lit by bed-side lamps, turning away from our respective novels for a moment as the clock ticked over to 2015. Which is the best way to ring in the new that I could ever have imagined.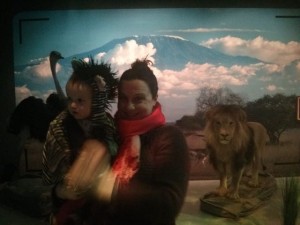 New Years Day was boring—what a wondrous indulgence is that in this day and age? Although we did have our first meal of the year at Fanny Chadwick's for brunch, which was delicious, and Iris has been transformed into someone who is fairly respectable about restaurant behaviour from all her practice this holiday. And Harriet and I got to play Scrabble for Juniors, which is almost as excellent as spending New Year's reading in bed. Yesterday we went to the ROM to see the Wildlife Photography exhibit. And yes, more skating. Today we're doing nothing, which might prove to be a bad idea but feels pretty good from where I sit (on the couch, wearing jogging pants, watching snow falling outside). We've kept things a little special with scones with jam and Devonshire cream, because I had a jar of the latter in the fridge and we had to use it up—not the worst task to be charged with.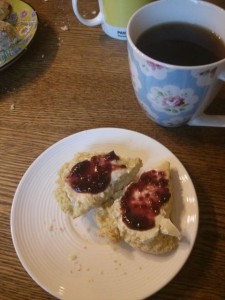 And I'm writing it all down now mostly so that I can remember it, the holiday we were so desperate for and which so delivered. I'm writing it all down because all these ordinary things (libraries and lunches) are so easy to forget, and I don't want to. I don't want to forget either that we're so blessed with friends and family and each other. If how you spend your days are indeed how you spend your life, then these past two weeks are an indication that we're doing something right.  And it's something to hold on to as the lights of December fade—let the next few months be something more than just a countdown to spring.