November 19, 2012
Reading in the First Trimester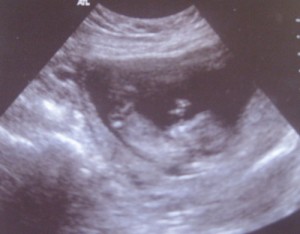 I have so much trouble reading when I'm 6-12 weeks pregnant. As I've done it twice now, I can say for a fact that I am the problem and it's not necessarily the books I encounter, all of which seem to me to be absolutely intolerable. In my first trimester of pregnancy, I completely lack the patience required to overlook the (often obligatory) parts of any book that are intolerable, and understand its fundamental goodness. I can't read a book that's very long either, because eventually it becomes associated with nausea and even the thought of the book makes me want to puke. I have a similar relationship with Calgary– every time I go there, I'm 6 or 8 weeks pregnant, and I can't even think about it anymore. And with Cloud Atlas, whose first pages I read in Calgary and therefore never again.
Another book I can't handle is Cybele Young's A Few Bites, which is so so good! But the book came into my life when I was six weeks pregnant and when Ferdie is presented with his lunch of broccoli, carrot sticks, and ravioli, my stomach heaves. I can no longer eat broccoli, which is bizarre because I've always loved it, but no longer, temporarily I hope. We've had to ask our organic food delivery to stop bringing it because every week I threw it out.
There is Nicola Barker's The Yips, which I bought in Calgary but Calgary was not even the problem. The biggest problem I think is that it was not as good as Burley Cross Postbox Theft or Darkmans, and I was so unhappy (and feeling sick) while I was reading it. There were a few weeks where I hated everything, and not just books, but then I started reading A Very Large Soul: Selected Letters of Margaret Laurence, and began to feel better. Correspondance and short stories were the trick I guess, fragments, and perhaps this was why I was so elated to discover Isabel Huggan's The Elizabeth Stories–finally a book to fall in love with. And the Susans anthology. And slowly, slowly, I was happy to find that I could love books again. (I am not sure that Calgary will recover so easily.)
So yes, this is a round-about way of saying that after being the first woman ever to have a baby three and a half years ago, I am going to pioneer the act of having a second at the end of May. Literary trauma aside, I've had a relatively easy first trimester and have been so grateful for Harriet's mornings at school so that I've still been able to get my work done. Grateful too that we dragged out Harriet's napping through the weeks when I needed it most. Also that emotionally, I've have a much easier time of it this time around–with a three year old running around, less apparent miracles are easier to believe in. I have faith this time, and it's so refreshing not be crazy (though we'll see how long the sanity lasts. In my experience, it comes in limited quantities only).
I am excited and terrified, and hoping that everyone who promised it would be easier second-time around wasn't lying. I am really excited for Harriet to become a sister. And most of all, I just feel enormously lucky, that this decision whether or not to have a second child was one we had the freedom and good fortune to make for ourselves.