October 17, 2015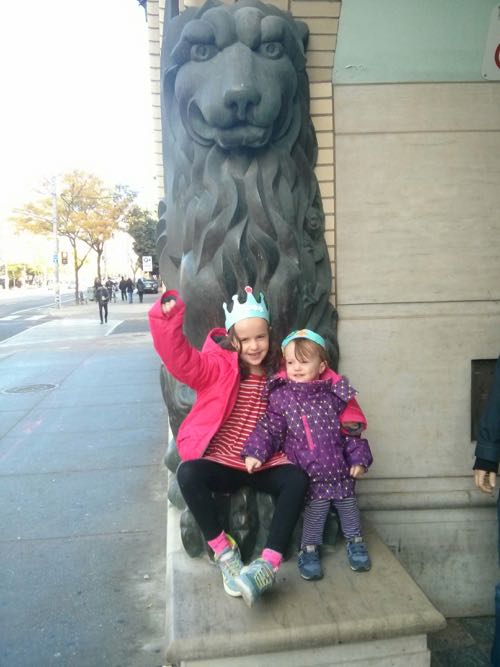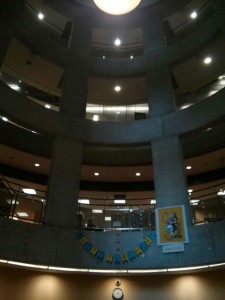 Today was the Lillian H. Smith Library's 20th birthday party, and we rushed down to College Street after Iris's nap to catch the end of it. The library has been a special part of our family for the last five years—I wrote about it first in 2011 as part of my "Wild Libraries I Have Known" series, and it also came up in my post about Joan Bodger and Mad Men. It's truly an extraordinary place—we were there for the Crayon Creators event just a few weeks ago, and last summer completely by mistake we stumbled upon an amazing African drumming workshop because that's the kind of thing that just happens at the Lillian H. Smith Library.
So we wanted to share in the celebration, and yes, we were told there would be cake. And there was! Plus spring rolls and cups of tea (ala Alice!—"Illustrating Alice" is the exhibit currently on at the Osborne Collection of Early Children's Books). We were glad to see our beloved Joanne, children's librarian extraordinaire. There were crafts and face-painting. And the gorgeous bookish birthday table…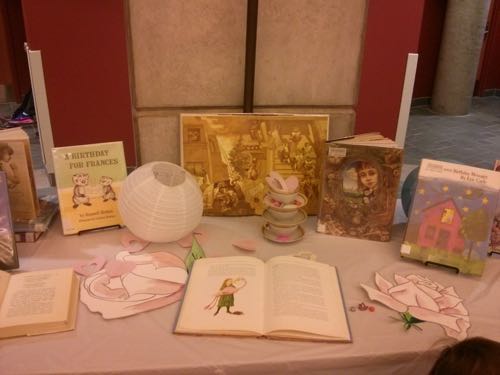 Even better? Today was also the launch of the Lillian H. Smith Library Story Project, imagined and brought to reality by the amazing Christina Wong, a library page. Over the summer she collected stories from people with connections to the library, and put them all together on the site. I was happy to share stories about how the library has been so important to my experiences as a mother and our family life in the city: you can listen to it here. (Interestingly, it's the first time that listening to my voice has not made me want to die… I'm really pleased with how our interview turned out.)
So far I've also listened to Andrew Larsen on the role the library has played in his development as a children's author, and Ken Setterington on the story of Joan Bodger and her husband's ashes. Looking forward to listening to the rest.
And I'm so happy to have been a part of this project, which celebrates one of my favourite places in the world.
Next Page »