January 23, 2020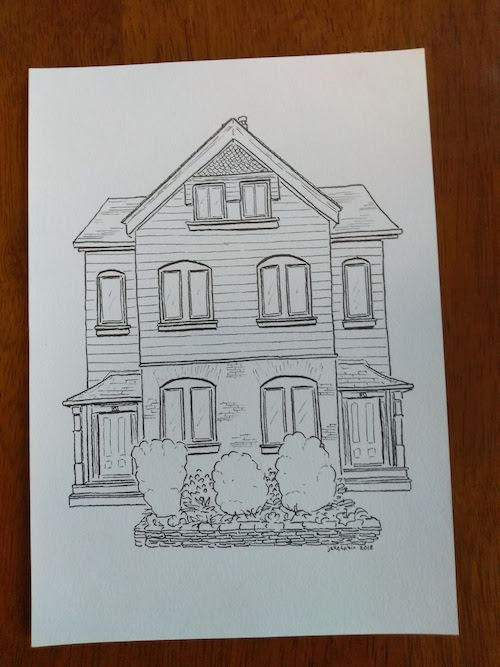 I had some strange feelings about reflecting on the 2010s, mostly because I didn't. There was a meme going around Instagram stories on New Year's Eve in which we were supposed to list a highlight from each year, and I even tried to post it, but couldn't figure out how to get the text to fit, which maybe means that the 2010s were the decade in which I stopped being technologically savvy.
But also, the years all blend together, and so much stayed the same. The decade before was much more filled with upheaval and revolution (they were my 20s after all) but in the 2010s were where the pieces started to fit. I stopped having babies, I began to have something like a career, I finally started publishing books, I made some wonderful new friendships, and maintained old ones. It's been good, but the decade itself, its distinction, just seems particularly arbitrary. Like—even more than a decade should.
Or do I only think that because when the decade started, I was sitting in the very same place that I'm sitting right now?
Okay. not the exact same place. (We finally bought a new couch, remember?) But the same address, our apartment, which we moved into twelve years ago this April, the longest I've ever lived anywhere. I moved in as half of a young married couple, and now I've got two kids and I'm forty, and have been married almost 15 years. The little kids who lived next door moved out and went to university, and then moved back in again, although it didn't do me much good when they did, because now they're too old to babysit. But, as the middle section of To the Lighthouse, so astutely put it: Time Passes.
Imagining our own story as told from the perspective of the house as Woolf does in her novel (except with less war and death). The people coming and going, coats and jackets hung up on hooks and taken down again, early morning alarm clocks and dinners, and house guests, and holidays, and the quiet weeks where we've all gone away, and coming home again, an explosion of luggage, and the babies arriving, and late nights with the lights on while the world sleeps, and the babies grow, and all the books that come in and those that go back out again (returned to the library, or left on the garden walls for any takers), and the birthday parties, play dates, first day of schools, pencilled lines in the door-frame measuring from small to tall, and boots and shoes and sandals in a pile at the door, and the triumphs and disappointments, throughout anxiety and contentment, and these walls have contained it all. Even as spare rooms turned into nurseries and cribs turned into bunk-beds, and empty space turned into clutter—Lego, puzzles, and play-doh—and that ring on the carpet from where I put down a teapot and it melted. How places seem to hold us, even more than time does, and how a single place can hold so much, and so can a life.
Next Page »