July 7, 2016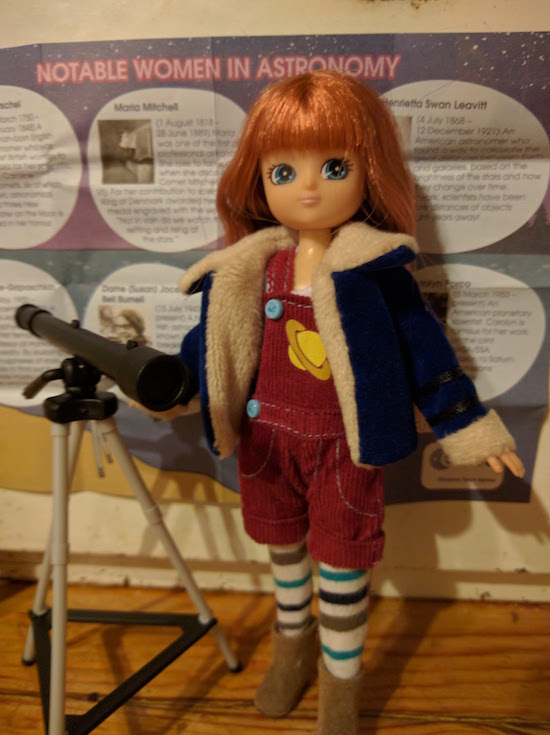 Today UofT Magazine tweeted about scientists who inspire us, which reminded me to finally write this post which has been on my mind for awhile. About a month ago, my daughters got Stargazer Lottie (who was inspired by a space-obsessed six-year-old girl AND has been "the first doll in space"), which came with a "Notable Women in Astronomy" poster. But none of the notable women were Canadian, and it occurred to me that I knew of a very notable Canadian woman in astronomy, who was Dr. Helen Sawyer Hogg. Whose work I only knew, granted, because she'd had a page in my Grade 8 science textbook and my friend and I used to make fun of her name. Which is ridiculously stupid, but the point is that I never forgot her name, and googled her years later and discovered her story was fascinating. (Do textbook writers know the indirect routes that knowledge might take, I wonder? They would probably be surprised.)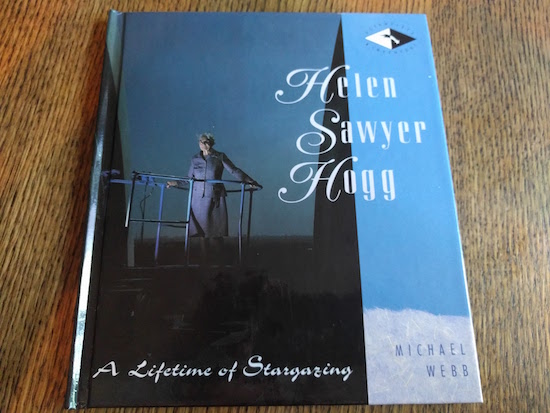 Dr. Helen Sawyer Hogg received her doctorate degree in astronomy in 1931, which is remarkable in itself. Her husband was also an astronomer and the two of them would work together until his death in 1951. Although Hogg's work was not as valued as she was somebody's wife, and she was often expected to do it without pay. Her first child was born in 1932 and Hogg kept the baby at work beside her in a basket while she studied star clusters at the Dominion Astrophysical Observatory in Victoria, BC. , where her husband was employed as a research assistant. Later that year she received a grant which was exactly enough to pay for a babysitter, and I am fascinated by the idea of how liberating that must have been—and also what it must be to be consumed by cosmic things and have a baby in a basket at once. How does a person reconcile such a vast difference of scale?
Her story would never cease to be cool. After her husband's death, she took over many of his classes at the University of Toronto, where the family had moved in the mid-1930s. She also assumed ownership of his astronomy column for the Toronto Star, which she wrote for decades (and which was collected into a bestselling book called The Stars Are for Everyone).
There is no full biography of Dr. Hogg. Editions of a science biography for children was published by Michael Webb in the 1980s and 1990s, and while it's pretty informative, I'm hungry for so much more depth. And so it seems I am going to have to do some of my own digging. Helen Sawyer Hogg's archives are at the Thomas Fisher Library at UofT, and I think I'm going to have to make some plans to start going through them. In search of what, I am not sure. A creative project? A biographical article? But there is something here, I am sure of it. I look forward to reporting back on just what I might happen to find.