November 1, 2015
"The future is dark, which is the best thing the future can be, I think…" —Virginia Woolf
Something has turned, not just the calendar, making the world around us distinctly November. The leaves on our big tree have gone suddenly from green to yellow, and are starting to fall. The clock has gone back, and the evening comes sooner. And yet the temperature is mild tonight. We walked up to the ice rink to meet our friends and go skating, and our hats and mitts were overkill. The sky was curiously mottled, dark clouds, setting sun and blue.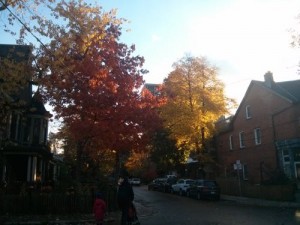 We were looking forward to skating—our second time out this season. And our second time out skating as a foursome. Last weekend, we drove out to the west end and hooked Stuart up with his first pair of ice skates ever, and traded in Harriet's last year pair for a bigger model. When Harriet and I first bought skates last Christmas, it seemed a dubious experiment—would we actually undermine our reputations as terrible Canadians and partake in a winter sport? But it turned out that we loved it, and Stuart looked on longingly. This year, Stuart is in on the fun, and Iris too on bob skates. Though we are particularly excited because we've been spent the last week tracking the postal progress of her brand new deluxe bob skates with straps that won't fall off (we hope!) and they're due to arrive any day now. And we're even looking forward to skating proper on the outdoor rinks once they're open because Stuart and I each bought a pair of snow pants, my first pair in many years. I actually think that they might change my life, and certainly will make walking the children to school at -40 degrees celsius much more bearable, not to mention outdoor play during playschool co-op shifts, and even the prospect of tobogganing. Last year we went tobogganing once, and my jeans got wet, and I was so cold, I could have cried.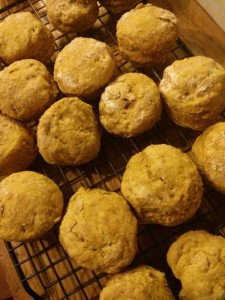 But all that was a long way off as we walked up Brunswick Avenue tonight, enjoying the strange light and the post-Halloween quiet. Stepping over smashed pumpkins, and being in the perfect place between warmth and chill. Arriving at the ice rink to find our friends there, everyone a bit disappointed. The Sunday night public skate schedule was from the summer, apparently. In autumn, the public skate is on Saturday. And it took me far too long to process that it wasn't actually Saturday. Okay then. But it seemed that the entire park beside the rink was ablaze for some kind of festival, pumpkins lining its perimeter. Children were climbing ladders into up into trees and swinging from ropes in a manner that suggested that nobody had thought about safety permits or wavers. Someone else had set up straw-bales and an old mattress, and the children were taking turns flinging themselves upon it. The adjoining playground, whose climbing structure is a pirate ship, was absolutely full of children, taking in the festival, perhaps, as well as the perfect autumn night. (All this is so lovely—it has rained for the last three Halloweens, I think.)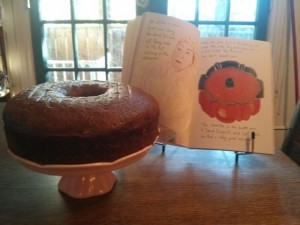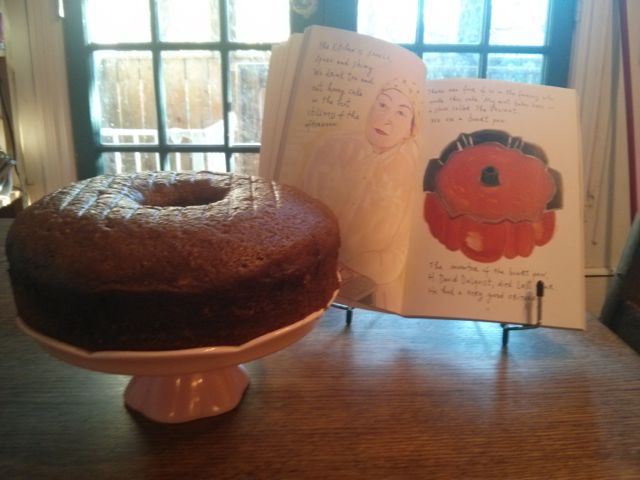 So we stood in the playground with our friends while our kids played, and it was perfect. And I was thinking about Rebecca Solnit's essay, Woolf's Darkness, which we're reading tomorrow night in my blogging course. The line, which is also the epigraph to my novel, "To me, the grounds for hope are simply that we don't know what will happen next…" I've been thinking about nighttime walks, and street haunting, and one thing leading to another. How exactly one year ago, when I was also about to be discussing Woolf's Darkness with my blogging course (and yes, one might ask me the question: how have you managed to find a way to be paid for doing all the best things ever? To which I would reply: I have absolutely no idea…) and I wrote this post, one of my favourites ever: "On Uncertainty, Mistakes and Accidental Cake", which might just be my philosophy of the world. Tonight another example: often, not ending up where you were intending to go turns out to be startlingly right.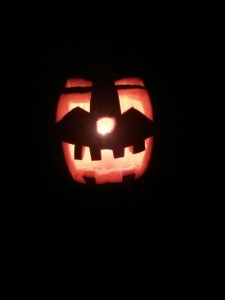 We walked home again and it was dark outside. "I don't like the dark," said Harriet, who always claims that she can't see at night, never mind the streetlights. I pointed out that what I liked best about walking in the dark was everybody's lit windows, and how we could see the worlds inside. We decided to make a quick visit down to our own neighbourhood's annual pumpkin festival before heading home for dinner: baked butternut squash risotto was waiting in a cast-iron pot on the stove. Although we were less excited about the pumpkin festival as we'd been in years previous, as our own pumpkin hadn't been picked up to be part of it. We remain fuzzy on how which pumpkins get to be in the festival. I thought it was democratic, but ours keeps not getting picked up. Then we wondered if it was just that it sucked, but I don't think that's actually a barrier to entry. Anyway, just to demonstrate that we just didn't care about any of this, okay, FINE!, we'd hacked our pumpkin to bits this afternoon with an intention to roasting it and making it into something to eat. As we walked home from the pumpkin festival, I was anticipating a rich pumpkin pudding—the perfect end to an excellent, albeit meandering evening.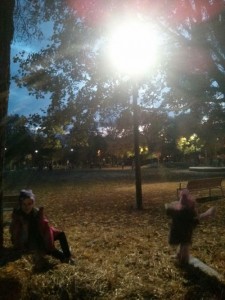 Oh, but reader, my pumpkin pudding was vile. Demonstrating that not all winding roads eventually lead to cake or such deliciousness. Sometimes one's culinary accidents are scraped into the bin, and the problem isn't solely that you forgot to add sugar (I know! What was I thinking?). But also that carving pumpkins are just fundamentally not meant to be eaten by creatures more discerning than raccoons. Which would be the point at which wiser women might give up, but oh no, that would be too easy. The grounds for hope are simply that we don't know what will happen next, remember? So I've roasted the pumpkin, and now I'm going to turn it into soup. And if that doesn't work, I'll chuck the whole thing into the garbage and officially go to bed.