April 3, 2018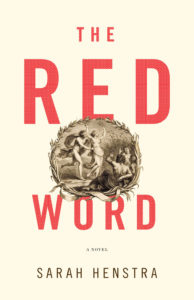 I've been reading so much lately—book after book, and while my backlist TBR shelf is suffering from neglect (I have a Penelope Mortimer book waiting, for heaven's sake…) the wonders of Spring 2018 Canadian books are overwhelmingly good. I'm averaging about three books a week, and it's still not enough for me to read everything I want to read, which is why I cannot be entirely despondent about the state of "CanLit" even as its politics give us very good reason to wonder what the point is. But the point, of course, is the books, and the books are excellent, and I'm also grateful that so many of these excellent books are written by people of colour (even if I think it's a bit of a dry season for books by Indigenous writers, Terese Marie Mailhot's amazing memoir Heart Berries—which I read last week—the only one that's really on my radar…)
Anyway one book that stands out even though I read it in a whirlwind in early February (to see if it would be a good addition to the 49thShelf.com "#MeToo Reading List" I made; and hey, it was!) was The Red Word, by Sarah Henstra. It was a mindfuck of a book, such hard work, but also impossible to put down, incredibly compelling, a novel about campus culture, sexual violence, culpability, and the meaning of justice. I had the opportunity to ask Sarah some questions about her book over at 49th Shelf, and her answers were fantastic:
49th Shelf: The Red Word is hard work, in the very best way. It complicates binaries, messes with our notions of right and wrong, justice and injustice. Why was it important for you that this book not be a polemic? And was it difficult to make that happen?

Sarah Henstra: The Red Word tackles complicated subject matter, so I felt it warranted a complicated treatment. My decision to have the Raghurst women stage their attack on the fraternity the way they do arose from two separate impulses I felt as a writer, one having to do with what story I was telling and the other with how to tell the story. In the 1990s on college campuses (as elsewhere), the dice were so loaded against the survivors of sexual violence that justice seemed an impossible prospect. The young women in the novel are so frustrated with inequality, so sick of recording and reacting to the misdeeds of the frat boys without seeing any real changes, that they believe this is the only way forward, and they're convinced—for a while, at least—that the ends will justify the means.

In terms of the story's structure, I sought a scenario that would leave open the maximum number of possible resolutions in order to allow readers to remain curious and to consider a wide variety of perspectives and points of view. After all, it's the unexpected consequences of the plot—those surprise moments when events blow up way past the characters' intentions—that keep us reading.

I've always liked Susan Sontag's assertion (in her 2004 lecture on South African Novel laureate Nadine Gordimer) that good novelists are "moral agents" precisely because the stories they tell don't moralize but instead "enlarge and complicate—and, therefore, improve—our sympathies. They educate our capacity for moral judgment." It definitely took this book longer to find a publisher because of its lack of a "redemptive" or "hopeful" resolution, though. "What is the takeaway here for feminism?" one editor asked me. Luckily, the editors who strongly connected with it (Amy Hundley at Grove, Susan Renouf at ECW) loved it precisely for its refusal to come down cleanly on one side of the conflict.