March 1, 2021
Anniversary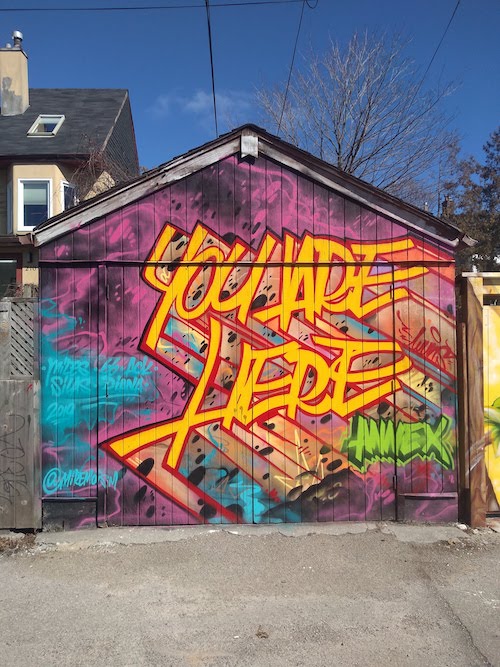 I know I am not alone in feeling a mild sense of dread as this new year moves toward mid-March, toward dates as indelibly etched on my mind as they were on the calendar, before the calendar ceased to be etched altogether.
March 8: our last normal day out in the world, albeit with uncharacteristic attention to hand sanitizing. We took public transit, ate gelato in a restaurant, and gloried in the arrival of spring, discovering the year's first crocus blooms as we walked home from the streetcar.
March 11: when it became clear that things were not right, and I stopped at the grocery store on the way home from picking up my children from school to stock up on cans of beans and frozen vegetables, a shopping trip the children remember well because they haven't been to the grocery store since and also because I let them buy all the chips and candy they wanted.
March 16: the day we were meant to fly to England to visit my husband's family, including our new baby niece and my father-in-law, who was in the last weeks of his life. But we'd cancelled our vacation days before, which at first was a difficult decision and then seemed straightforward, the least of our concerns as the entire world descended into crisis.
After that, dates ceased to mean anything, each day blurring into the next with another sleepless night and heart palpitations from acute anxiety. We were lucky to be safe and cozy at home, counting all the blessings (and there were plenty), but I was not functioning well, unable to do anything much except for one mindless rewatch of Crocodile Dundee on Netflix and refreshing pages on the internet in search of the elusive answer to one question: "What is going to happen next?"
Eventually the distinction between day and night would resume, and dates began to have meaning again—kind of. We managed a pretty satisfying summer. Our children returned to school in September. We are not alone in having found creative and sometimes-satisfying ways to conduct our lives under the circumstances, even if the circumstances still aren't great.
A year on though, we're still superstitious about the calendar. We've been in lockdown since November 23 here in Toronto, so I would have had to go out of my way to get a 2021 calendar to hang on the wall in our kitchen, and I didn't want to jinx it. A charity soliciting donations had sent us a calendar in the mail and we went with that, feeling virtuous for saving it from the recycling. March is a photo of a humpback whale—but there is not a single thing written on the grid of days. January and February are also blank… Partly for fears of inviting fate to fuck with me, but also because there hasn't been a whole lot to write.
I'm beginning to bank on summer though. Not completely—a few plans I've not dared to set in ink, because they're dependent on things beyond my control, but we've been booked a camping trip, another week away. The other day I took a chance and penned in our spring birthdays, because it seems likely they'll be happening, regardless of how many friends we can gather with. Little by little we begin to dare to count on something like the future.