January 25, 2021
On Teaching Algebra During an Insurrection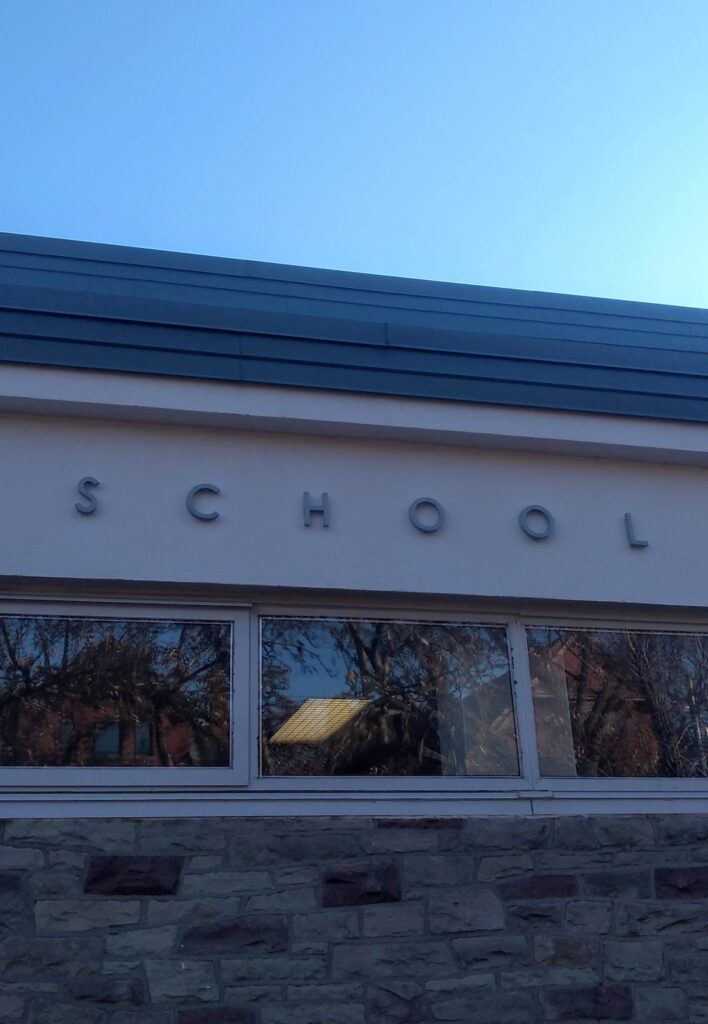 I was sitting in the kitchen when I learned about the riots at the US Capitol on January 6, alerted by an Instagram post around the same time that my daughter in the living room heard about it from this kid in her class who seems to be streaming CNN during virtual school. This kid is always first with breaking news, and that day it was their math class he interrupted to inform his teacher and his classmates that a terrifying mass of marauding thugs were storming the Capitol, and then their class went back to their regularly scheduled programming, which was algebra.
I was a wreck that day, whacked out on stress and anxiety. I took my children for a walk after virtual school was done for the day, and my youngest daughter said, "If this was a dream, it would be a bad one." I had gotten no work done all afternoon, and I was grateful—as I often am—that I'd never gone to teacher's college, "just to have something to fall back on" (as they say). Because this means that I will never have to teach a Grade 6 algebra class online during a global pandemic as terrorists mount an insurrection in the nation next door.
The following morning when both my children returned to class, they had their headphones on so that I could hear only their (particularly shouty) ends of the conversation, teachers apparently guiding them through discussions about what had just transpired in Washington. The Grade 2s were talking about voting and fairness and democracy, and over in Grade 6, my daughter was indignant about the latitude granted to those in the Capitol rampage when compared to police crackdowns on Black Lives Matter protesters the previous summer.
As a society, we ask our educators to carry a heavy load. This was the case even before the pandemic, staff at my children's school forming task-forces to assist families living in poverty (collecting winter coats and boats, canvassing to furnish apartments for families moving out of refugee and domestic violence shelters) and to help students deal with skyrocketing levels of anxiety and other mental health challenges. All this is on top of the usual fare—sports teams, choirs and bands, lunchtime clubs, answering parent emails on the weekends, plus curriculum nights, and holiday concerts, which educators are expected to volunteer their time to.
For two and a half years, Ontario teachers have been serving on the front lines of our government's reckless cuts, including reductions to minimum wage, cutting supports for the opioid crisis, cuts to social services, autism support, healthcare, housing, mental health problems, domestic violence, poverty—you name it, and never mind the cuts to education. Helping to stop up these gaps in our social fabric has become what teachers do every day in their work, in addition to teaching (which teachers do well).
And then the pandemic happened, school closures pushing working families to their limits—underlining the foundational role that schools and their staff play in the day-to-day functioning of our society, a role that so many parents had always taken for granted. When Ontario schools reopened in September, amidst so much fear and uncertainty, teachers masked up and returned to the classroom, my youngest daughter's teacher telling me, "There is nowhere else I'd rather be." And she was assuring me, of course, because this is what our children's teachers do, taking on our burdens and struggles as parents, and our children's struggles too, helping to make the load a little lighter. Teaching is about so much more than teaching reading, writing, and arithmetic, and more than ever in 2021, as we all navigate challenges that sometimes seem insurmountable.
The other morning, I got to listen in to a bit of my daughter's Grade 6 class before she got wise to my eavesdropping and put her headphones on. Her teacher mentioning an article she'd read about people having trouble sleeping. "These are stressful times," she said, and she surveyed the class to see if anyone else was having trouble, opening up a conversation about mental health, about anxiety. A throwaway conversation, so it seemed, but of course it wasn't, instead a vital check-in, the kind of thing all good teachers now need to weave into their curriculum in this most unprecedented age, but so seamlessly that it is easy not to notice.
It is so easy to underestimate what educators do, and the outsized role they play in supporting the wellbeing and prosperity of all Canadians. For some, it seems like a reflex to malign the entire profession for their good pay and holidays, as though to value the work of educating and supporting future generations was foolhardy and not instead an investment that pays out for all of us. But the events of the past year have made clear the limitations of this point of view, showing us all how essential educators really are.
This year, teachers have shown up for us, and I hope many of us will return the favour in years to come by showing up for them, electing governments that value and support their role instead of constantly undermining it.