December 10, 2020
Eating Food in 2020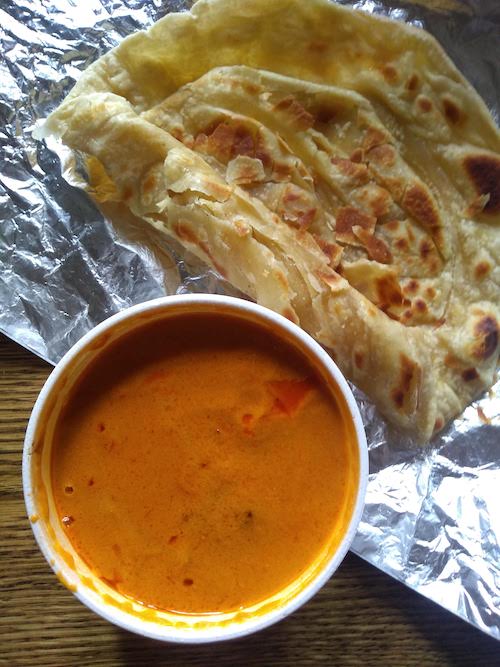 It all started with food, the panic. March 11, 2020. We were supposed to fly to England the following Monday, but after two days of agonizing, we'd decided to cancel our trip, speaking of unprecedented. We'd been saving up for two years and there was $5000.00 down the tubes (no small potatoes), but I knew something was very wrong, and I didn't want to chance it. Stories of ICU doctors in Italy, how what was happening there was nothing like what they'd ever seen before. Italy was not so very far from England, was what we were thinking, before it became clear that nowhere is actually far from anywhere.
And so I went shopping. I picked up my children from school and we went to the grocery store, the last time my children were at the grocery store. "This is the panic shop," I told them, and they were delighted, because I told them they could have anything they wanted. Our cart was laden with chips and ice cream, but also frozen vegetables, and cans of soup and beans. It was too much for me to carry home, because I hadn't brought my shopping buggy, but I carried it anyway (there'd be no such thing as hoarding if we all had to carry it home on our backs), all the way up the road to the Bulk Barn where we bought a huge bag of mini-eggs.
"I don't know if any of this is actually necessary," I noted, "but at least we'll have mini-eggs."
A month later, it was with a sense of disbelief that we finally cracked that bag of mini-eggs open, that whatever was going on had lasted all the way until Easter—and that the mini-eggs had lasted too, but I am by nature a stockpiler of splendid things. It's how I roll. I would rather anticipate something than eat it any day.
These days I get emails from all the grocery stores, because in mid-March I passed along my details to all of them in an effort to have groceries delivered, and it was always after I'd signed up that I was informed that the next available delivery window was never. But then somebody I followed on Instagram alerted me to a office snack supply company who'd quickly pivoted to groceries, and my first delivery arrived the next day, which included a box of 40 bags of Miss Vickie's chips a palimpsest of the pre-pivot times.
But the chips were important. Necessary for hunkering down, and also we needed to have cake every day at 3pm, and ice cream after dinner. Treats were mandatory, and delicious, giving shape and ceremony to our otherwise humdrum days. Croissants from the Harbord Bakery, once I finally started venturing out to small shops, where I could also buy fancy cheeses and crackers, and Kawartha Dairy Ice Cream in little tiny cartons, which my children had only ever seen on television before, and called "emotional support ice cream."
I also really got into making sourdough bread, because my friend Marissa, very presciently, had given me a starter in January, and I baked the bread regularly until it got too hot to turn the oven on. Since summer ended, I have not resumed baking the bread however, because I don't have the time like I did before, or maybe I just can't be bothered, but my starter is still going strong, and we use it for sourdough waffles, and the bread I order from my Mama Earth Organics is more of a sure thing anyway. (Mine frequently turned out weird.)
We have been customers of Mama Earth Organics for ten years now, and have never valued them more than when grocery stores seemed inaccessible to us in the spring and yet we had fresh fruit, vegetables, eggs and yogurt delivered weekly. They increased their product list and we began to expand our orders with them, and appreciated the chance to purchase food from so many local producers. We also started buying chocolate and coffee and vegan cheeses to make better choices for the planet, inspired by everyone's very enviro newsletter.
And speaking of local producers, and how food delivery broke up our days, I started ordering from Spade and Spoon to receive pickles, jams, maple syrup and more, and we ordered our Easter chocolate from a local producer, and there was even a woman who delivered us popsicles, and we'd order donuts too, and it was also so delicious and lovely and fun when little else was.
But not everything was fancy, A quick trip to the convenience store on the corner for mozzarella and milk, bananas, and they had flour. FLOUR. In April 2020, this was no small thing. (I'd previously purchased 44lbs of flour from an actual MILL [artisanal, of course], but then when I was alerted to just how much flour that was, with no preservatives at that, I had to cancel. It's been a very strange year.)
And remember in April when we made a lasagne that was featured in the New York Times?
And then there was takeout, which was performed as a public service, and we were nervous about it the first time we did it, ordering sushi because it seemed like if anyone would be conscious of food safety and hygiene, sushi was it—but after that we didn't worry so much anymore. Though I would also routinely have mini nervous breakdowns after people on Twitter outlined their intricate processes for receiving pizza delivery in the pandemic age ("our youngest child gets the pizza, and then we hose him down and burn all his clothing in the backyard") and rue other people's anxiety for piling on my own.
We started ordering takeout once a week, and we had the money to do so ($5000 lost dollars aside) because we weren't doing anything else. Making a rule to only support restaurants that were local to us which we could walk to, mostly because walking to these places gave us something to do. And so we ordered from my favourite restaurant Chadwicks, and bbq, and more sushi, and tacos, and more. And then Chadwicks started doing fried chicken on Fridays, which we'd pick up and then go to eat in the park, and soon infection rates were falling and we could have other families join us in the park (picnic blankets six feet apart) and it was take out picnics all summer long, and the greatest pleasure.
I have eaten the most wonderful food this year. Chips have returned to rare occasions, because one should be sensible in some capacity, because we continue to have cake breaks (and cake fills up a container in our children's lunches now that they're back at school). Croissants are also less regular, but the takeout life continues, and now that the children leave us home in the daytime, we're free to have the spicy food they don't appreciate as much, and I have fallen in love with the butter chicken at Elchi Chai Shop.
I am probably fatter than I was in March—I wouldn't know because that was also the last time I was near a scale before the gym closed. And I mention this only because this seems to be the preoccupation of many people in December at the best of times, which is ridiculous, and this isn't even the best of times, so how about we just stop it?
I am so grateful for the food we've enjoyed this year, and the extra time at home to make great meals (March was the last time we had our signature hot-dogs-and-edamame busy night supper), and the pleasures that eating gave us when pleasures in general were few.
PS Support your local food bank and/or food justice organization. Everyone should have access to good things to eat.