October 2, 2020
Launch Week!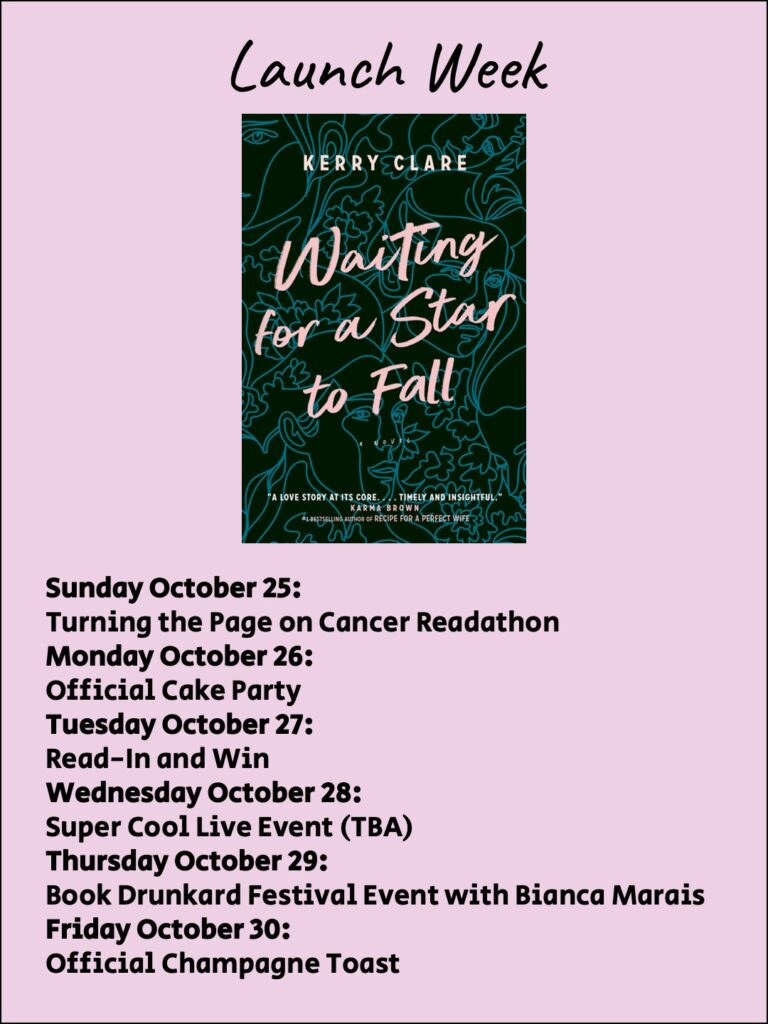 25 days until my book comes out!
In lieu of having a launch party, I am going to do what I do best, and stretch out celebrations into a whole entire launch WEEK, with lots of opportunities for you to be part of it.
Festivities kick off Sunday October 25 with the Turning the Page on Cancer Readathon. I will be one of many readers across the country sitting down with a book for eight straight hours, a fantastic feat of endurance (ha ha. Will I be doing a sleepathon next?) in order to raise funds and awareness to support people living with metastatic breast cancer.
How you can take part: Sign up for your own readathon. Donate to my fundraiser. Or just cheer me on via social media during the main event.
Monday October 26: Official Cake Party: I can live without a book launch party, but I cannot live without a fancy book launch cake. Fancy cake is on order. I am excited!
How you can take part: Have your own cake and eat it too. Make or purchase the cake you wish to see in the world. Watch for my cake on social media.
Tuesday October 27: Read-In and Win: OFFICIAL PUB DATE! A big day, especially for those of you who got your pre-orders in. Even more than a book launch party, to be honest, I am in love with the idea of readers across the continent curling up with my newly-released book.
How you can take part: Take a selfie of you reading WAITING FOR A STAR TO FALL, and share it online for a chance to win a $100 gift card to Inner Muse.
Wednesday October 28: Super Cool Live Event (TBA)
How you can take part: Stay tuned for my exciting announcement soon
Thursday October 29: Book Drunkard Festival Event with Bianca Marais. I'm so excited to be part of Blue Heron Books' festival this year!
How you can take part: Tickets for our event are $30 and include the cost of the book. Buy your ticket today!
Friday October 30: Official Champagne Toast. In which we pop open a bottle, and toast to a week well spent.
How you can take part: I appreciate all your virtual "Cheers!" Best delivered in your pyjamas, because it's Friday night in a pandemic after all. And then we go to bed to read…