August 13, 2020
Summer Reading Highlights
Queenie, by Candice Carty Williams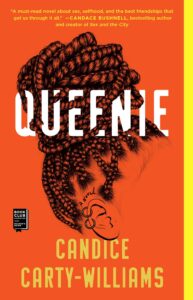 Describing this as a Black Bridget Jones Diary really was to undersell it—no disrespect to Bridget, who I also love. But this is more like Bridget Jones Diary if Bridget was trying to place articles about police murdering Black people. The same bad dates, complicated friendships, career frustrations, but this novel is underlined by a psychological heft that I didn't see coming and which is powerful. Parts literally brought me to tears, others made me cringe in horror (or recognition). I loved it.
*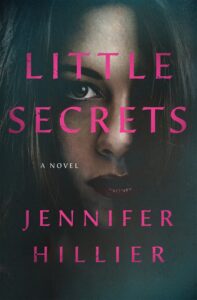 Little Secrets, by Jennifer Hillier
This is the second novel I've read by Hillier, who has made a name writing dark thrillers, and it's the first one I feel comfortable recommending in general because no one's body gets chopped up into tiny pieces. (Yay!) It begins with every parent's worst nightmare—a child goes missing. But Hillier sets the action a year later when the child's mother, with nothing left to lose, discovers that her husband is having an affair and decides to seek revenge. If reading about children in peril is too much for you, I promise that this is a different kind of book, twisty and absorbing. I loved it.
*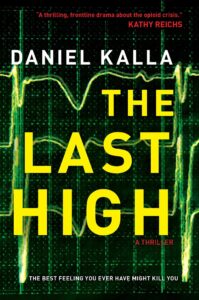 The Last High, by Daniel Kalla
Another plot-driven highlight is the latest from Daniel Kalla, a Vancouver ER doctor whose work I became more interested in after reading his essay in The Toronto Star about how the pandemic could lead us to greater enlightenment. The novel is set against the opioid crisis, and manages to capture a reader's attention with a riveting plot, but also tell the real-life story of forces perpetuating devastating drug deaths across the country.
*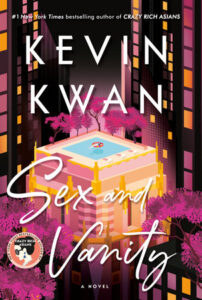 Sex and Vanity, by Kevin Kwan
I never read Crazy Rich Asians (I know!) but was intrigued by Kwan's latest, which re-imagines EM Forster's A Room With a View. A bit trashy, unabashedly silly, and a lot of fun, I really liked this one, which managed real emotional depth, memorable characters, and a few stunning narrative surprises.
*
Grown-Ups, by Marian Keyes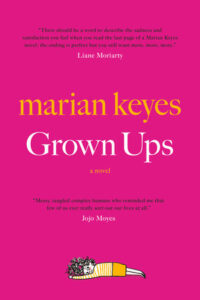 And I'd never read Marian Keyes either! Why did I wait so long? I was warned that Grown-Ups is NOT her best—it does involve a character who has a head injury that makes her blurt out the truth in a most unsociable manner, which plot-wise is not exactly GENIUS. But the rest of the story (narrative, characters) is so excellently constructed that she pulled it off with aplomb. If you like comedies featuring a whole bunch of family drama, then this one won't disappoint. And now I want to read everything else she's ever written .