June 25, 2020
A Good Day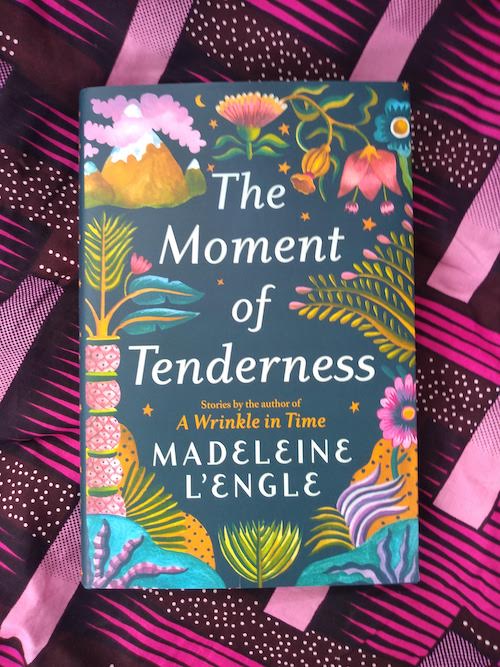 Yesterday I turned 41, and had the most excellent day. I'd asked for a gorgeous dress from Zuri and a new collection of unpublished short fiction by Madeleine L'Engle that was displayed in the window of the sci-fi/fantasy bookshop around the corner from my house, and the aesthetic effect of my gifts is so absolutely stunning, not to mention I'm wearing the dress right now and I love it, and the book is terrific—I am halfway through already.
The other remarkable thing about yesterday is that I went on the subway (and a bus) for the first time in months to pick up a car rental. (We usually use a carshare company which is much more convenient, but it's still not reopened.) Transit was unremarkable really, the subway pretty empty, the bus not crowded either. And then I had a car and we all drove to the beach, and that the weather was blustery and we were wearing sweaters didn't bother me in the slightest, because I'd rather be warm than roasting, and the clouds were so delightfully moody, the sky an ever-changing scene.
We had tea and scones, and kids got buried in sand, and they looked for cool rocks, and we collected sea glass, and chilled our bones by wading. Later we walked up to Queen Street, the restaurant patios on their first day of reopening, which meant we could get the lunch we wanted, though we ate it takeout in the park, and went back down to the beach to collect more sea glass and get ice cream cones, and it was the most extraordinary ordinary kind of day, and I feel so very lucky.