March 17, 2020
On Being New to Handwashing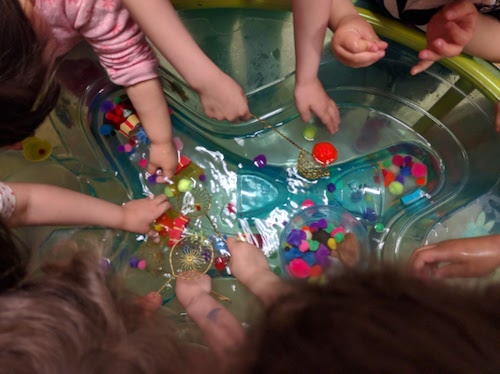 As I've written many times, I blog to make sense of the world—but I'm not quite ready for that yet in terms of how this crisis is unfolding, as I'm cycling through all the feelings at supersonic speed, and the ground underfoot just feels ever-shifting. We are not in a place to make sense of any this yet, but in the meantime, and in response to recent judgy internet memes, I want to write a frivolous explanation for one specific instance of poor personal hygiene.
And I'm talking handwashing, which has become all the rage these last few weeks, to the point where our hands are chapped and bleeding. Whatever it takes though to protect our health and that of others—SIGN ME UP. But yes, it's true that obsessive handwashing is kind of a new thing for me. "I washed my hands before it was cool," so goes the judgy meme, and I did too, I guess, at all the obvious moments, but never while singing Happy Birthday.
I have never been very squeamish about germs, which is good, because I have children, and when my daughter was two, she ate part of a cheese sandwich she found under a table in Glasgow. When I'd take my children for walks in their strollers, they liked to reach out and touch the garbage cans on the sidewalk as we strolled by. They licked subway poles, and the bottoms of shoes, and I'd read that scientific study about how picking your nose and eating it builds immunity, so I just decided to let it go.
And so washing our hands just wasn't really a thing, unless maybe your fingernails were green, or you'd just gone to the bathroom, or had been finger painting, or digging in the dirt. Definitely after handling raw chicken, and usually before. Yes, I am gross, but "better gross than neurotic" was honestly my kind of slogan.
Of course, I've since gone over to the other side. Now I watch TV and see people shaking hands, touching their faces, and my heart starts palpitating. Ordering takeout and fetching the mail seems fraught. I am going to have to go out grocery shopping one of these days (we're on Day 5 of Keep Calm and Stay Home) and the ideas honestly terrifies me. Potential contagion everywhere. I am washing my hands constantly, even though I don't leave the house, as though lather was a kind of prayer, and maybe it is.