February 7, 2020
Why We Stand With Teachers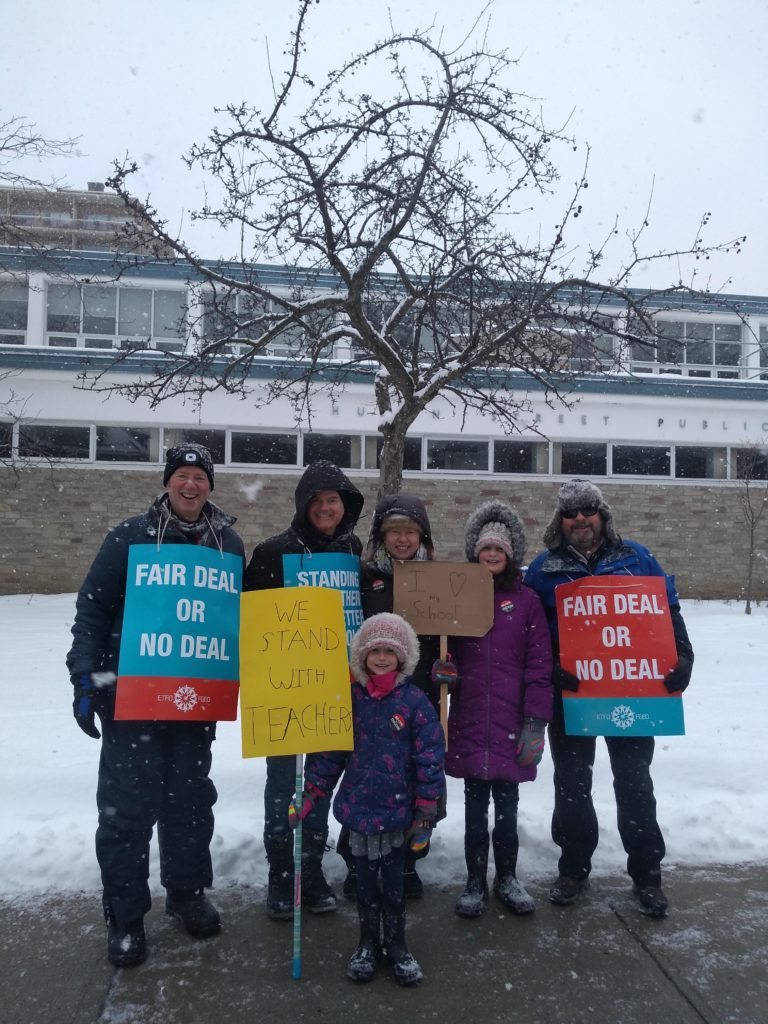 What is most abhorrent to me about how our provincial government is currently trying to spin negotiations with teachers unions in Ontario is that educators are on the front line of this government's reckless cuts.
And cuts to education are just the tip of the iceberg in terms of the challenges our teachers are meeting every day. Maybe the Minister of Education knows this and he just doesn't care? Or else he has absolutely no idea. (As a person with no background in public education, it's possible.)
Reductions to minimum wage/ opioid crisis/ cuts to social services/ autism support/ healthcare/ housing/ mental health problems/ domestic violence/ poverty—you name it. Combatting these problems are what teachers do, in addition to teaching (which teachers do well).
One morning last week, I spent fifteen minutes in the school office waiting for a meeting, and I saw it myself, educators rising to the occasion and meeting these challenges with ingenuity and grace.
I wrote a bit about this last year. I challenge people with strong opinions about teachers' working conditions who have not set foot inside a school since 1976 to maybe update their info.
The one thing that Minister of Education has done well is put his face on EVERYTHING, so we forget that he is only one part of this terrible, incompetent government whose recklessness is going to cost this province for YEARS.
These shambles are not just Stephen Lecce's. They belong to Doug Ford, and all the MPPs who have paved the way forward for this government. (STILL smarting over what they did to our city council mid election. I will never get over that, and neither should you.)
Our teachers, our public schools: THESE are our social safety net. It's still full of holes, but it's the best one we got.
This is why I stand with educators, and Lecce etc. need to shut up and start listening, and maybe learn a thing or two, even if what he learns fails to conform with his ideology (because REALITY).
(I wrote this on Twitter in December, but wanted to post somewhere where it wouldn't get lost.)