January 6, 2020
New Year Reflections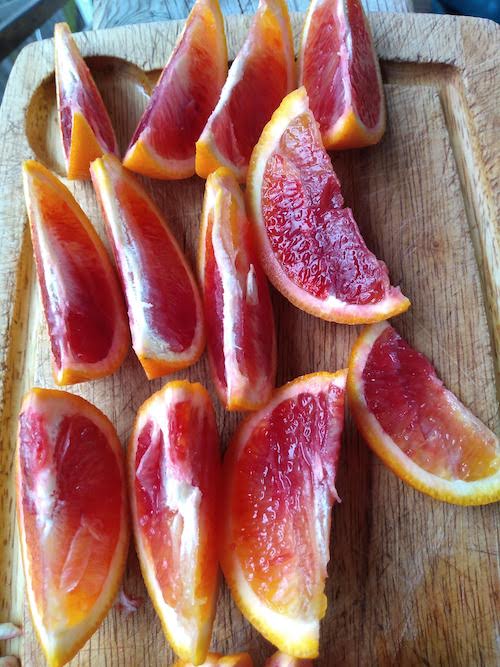 Nobody got sick. I think it's safe to say it now, with the holiday over and the children back to school, though I felt uncomfortable even thinking it during the break, a jinx. Which is just one of the reasons that our holiday was so exceptional, the other being that Stuart took two full weeks off work and therefore so did I. A low-key affair—we didn't travel far. But it was all of it such a pleasure, and has me thinking—as we return to routine—not about new year's resolutions, necessarily, but instead about what elements of our holiday I'd like to carry with me into the months ahead.
Less Time on the Internet : I took a full seven day break from the internet and it was amazing. This is the most important answer to the question of how I got so much reading done (see below). It did wonders for my stress levels. It was so nice to be reminded that if I do something beautiful and it doesn't get instagrammed that it still happened. When I finally went back online in the second week, I did a lot less posting and scrolling, and I want to keep this up (or down). That said, I do now have a backlog of blogs to catch up on, but that is not a bad thing.
Board Games: I like board games for the same reason I like reading with my kids—it allows us to connect on a common level and I want to work on nurturing these connections as my kids get older. I have many aversions when it comes to games (Stuart calls it my "board game face," and knows as soon as he sees it that I'll be asking, "Like, what's the point of this?) but there are many I do enjoy, and we spent a lot of time this holiday playing these, which was good fun for everyone.
Reading: "I'm going to try to get into reading in 2020," was the hilarious joke I kept telling over the break, and because I'm better at reading than I am at humour, I came away with 14 books read, a splendid and eclectic mix of titles that I'll be writing about in a further post this week.
People: My favourite parts of the holiday were times spent with family and friends, and I want to continue to nurture these connections in the coming months. Especially in the winter, it's sometimes easy to retreat from the world, and sometimes asking to make plans seems like a risky endeavour (what if they say no! Schedules are tricky to accommodate!) but I am so glad we made the plans we did over the holiday. Speaking of which…
Cheese boards: Did I by Lisa Dawn Bolton's book On Boards because we were entertaining a few times over the break, or did I make plans to entertain because I needed an excuse to buy a copy of On Boards? Who knows, but I am sure glad it all worked out the way it did. I learned so much from this book, our guests were seriously impressed (and at least twice ended up purchasing the book themselves!), and the Christmas Day cheese board we made in lieu of a roast dinner has changed my life. I might never roast turkey again.
Letting things slide: I don't know if you could say I was easygoing over the holiday, because this is me, and the fact that I'm writing about this at all defeats the argument, but I feel like I was a little less ridiculous. The one example I can point to is that we started the Globe Holiday Crossword, had fun with it until we didn't, and then stopped doing it. I would like to be more okay with not finishing things in the new year, or maybe what I mean is not insisting on doing things for the sake of doing them. We also woke up more than once on a day with no plans, and I want to keep that kind of openness and possibility going too.
Chocolate: I want to keep eating chocolate. I probably don't need more of an explanation than just that.