November 26, 2019
Slow News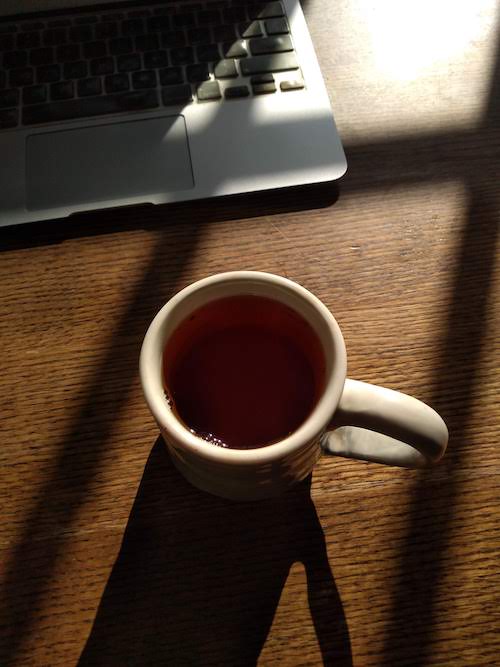 It was the Amber Alerts that started it.
But no, lets back up. I've been on Twitter for almost a decade, and once upon a time it was a platform that served me well—I made friends, was referred to wonderful things to read, participated in in-jokes, pondered pop-culture trivia, was able to tell people I admired just how much I liked their work. Twitter was a bubble, but the best kind. When Rob Ford was elected Mayor of Toronto in 2010, the breaking news was a devastating collective experience. Not a peep in the Twitterverse (or mine, at least) had indicated that such a thing was possible. We were talking about echo chambers. I would consider how disappointing it was that Twitter wasn't the world.
But then came Gamergate, which changed everything, although I didn't know it at the time. And suddenly Twitter was the place I went to argue with Pro-lifers and have men with terrible beards call me a cunt. And then eventually even those people ceased to be actual people with names and faces (and beards) and became cartoon avatars with strings of numbers after their names and the Trudeau Must Go hashtag in their bio. And now the fact that Twitter is not the world seems like an actual blessing—which is not to say that Twitter has not changed the world somewhat in its despicable likeness. But still, that the world is not Twitter is an idea I now cling to for hope.
I am so glad that I've gone Back to the Blog this year, for more thoughtful and meaningful connection and engagement. Because I think that Twitter and I might be totally done. We're long past the point where I am compulsively refreshing my screen and scrolling in a vain attempt to have the world come together in some kind of narrative sense, to find the answer. (Olivia Laing's piece on her Twitter addiction really resonated with my own experience.) I took Twitter off my phone years ago, because it really didn't need to be my constant companion.
There is no suggestion of an answer at all anymore, no complexity. Instead, there are people who are angry about being woken up in the night by Amber Alerts, and people who are angry about people who are angry about being woken up in the night by Amber Alerts. And here I am with my phone alerts on mute, and I just have no fucks to give about any of it.
Once upon a time, I liked Twitter, because even amidst the men who called me a cunt or the Christians who called me a baby murderer, I appreciated learning about other people's points of view (not those people, obviously) and it was really how I got my news. But I've since found another way.
'But not reading the paper only kept me from not knowing things; it didn't keep them from happening.'

'Maybe instant information isn't good for us. We can't absorb it.'

—Madeleine L'Engle, A Ring of Endless Light
I still get a newspaper on the weekends, as I have for years, but in the last year, I started buying and then ordered a subscription for The Guardian Weekly. And because it's a magazine instead of a newspaper (which always feels stale after a day), it hangs around all week, and everybody in our house reads it. There are book reviews, and culture pieces, and news from all over the world, and long-form pieces, and summaries of breaking events. It's great, but even better? It always arrives in the mail about a week after the fact. Sometimes even longer. So that much of the "breaking news" by then has been put back together and healed over again.
And I love it.
There is context. There are facts. Instead of compulsively refreshing for it all to make sense, I have waited—and then sometimes it even does make sense by then. The news is also finite, which is splendid, and there aren't Nazis (except in stories on the rise of white nationalism).
What would happen if you had an unpopular opinion and kept it to yourself? What would happen if your consciousness wasn't displayed upon a ticker-tape for everyone to see? What would happen if people stopped beginning sentences with, "Am I the only one who…" or sharing unpopular opinions about food, or even having opinions at all about food.
What if you just ate your lunch?*

*After photographing it and posting it on Instagram, of course, because not all social media platforms are dead to me yet.