August 15, 2019
Immediacy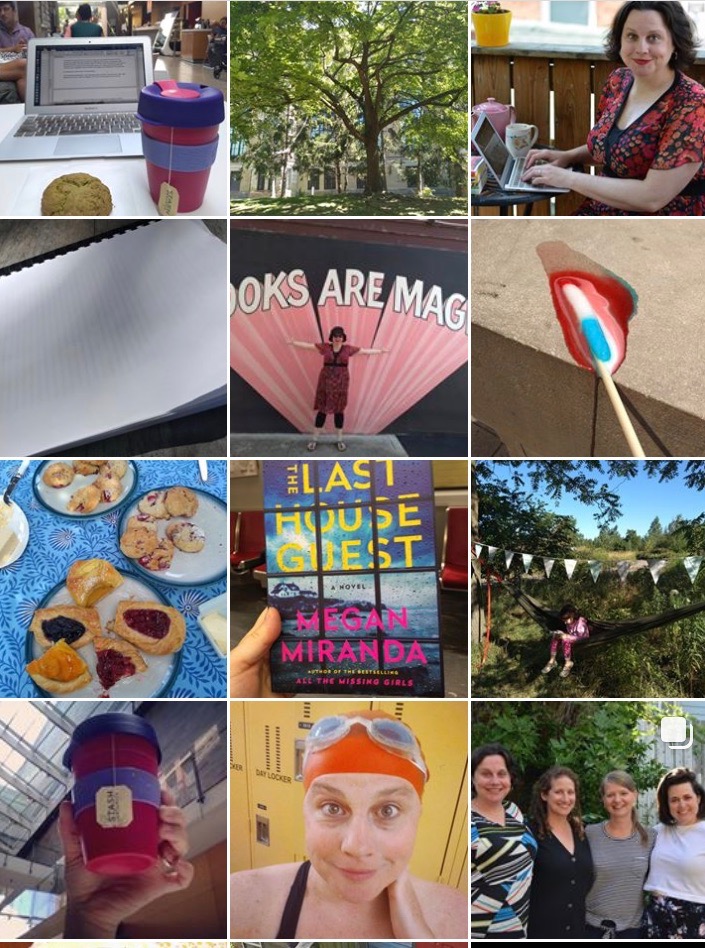 I'm really terrible at Instagram. Or rather, I'm totally amazing at Instagram, were Instagram a blog circa 2004. I share too much; cannot hold back; it's sometimes poorly lit and totally unfiltered—well, except the photos of me in the yellow locker room first thing in the morning, which are what filters were made for, aesthetics are not central to the experience, the colours clash, and my face is everywhere. You either like it, or you don't.
But I love it. For me, my Instagram is an extension of my blog for sure, the place where my most mundane and curious content has migrated. It's a scrapbook of my days, my moments, and it's also got the community component that blogs had circa 2004, people I've never met who feel like my friends. And there are certainly things I've posted on Instagram that have turned into actual blog posts, but just extended. Sometimes Instagram is where the thought begins.
It's the immediacy of Instagram (and blogging) that I love, the Insta-ness. It's the insta that makes the whole project worthwhile. Although there is actually very little that's insta about Instagram anymore, now that the feed is algorithmic instead of chronological, and we're all supposed to schedule our posts for optimum brand engagement. But I refuse to be a brand, and keep on insisting on being an actual, real live and moderately-flawed human being. Not for everyone—and that's okay.
How can you even schedule a blog post, or an instagram post? For me, blogging has always been about the moment, capturing the atoms as they fall (to paraphrase Virginia Woolf). Right now as I'm scrambling to write this down with twenty minutes to spare before we tumble out the door and onto the subway to meet friends for a picnic. Context is everything, and so is (I suppose) exuberance, which is what leads me to post nine photos in a row in a single afternoon, an effort to (impossibly) capture every single angle.
This green, this light. How it was exactly. (And now it's gone. But not entirely.)