March 1, 2019
Climbing Shadows, by Shannon Bramer and Cindy Derby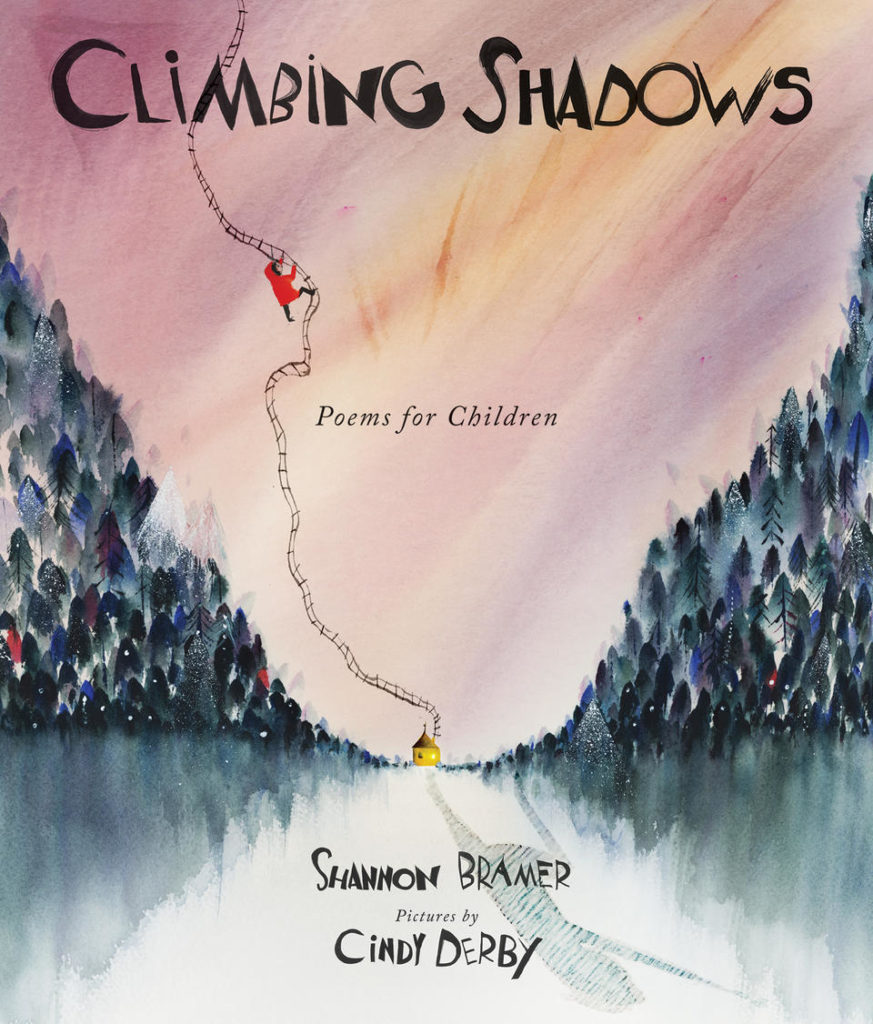 I want to sing the praises of the kindergarten lunchtime supervisors, because it's not often enough that people do. A job that is underpaid, under-appreciated, incompatible with most schedules, and without whom the school day could not proceed. When my eldest child was in kindergarten, her lunchtime supervisor was called Miss Vivian, and—I'm not sure if this is part is even true—all the children believed her to be a retired police officer from Jamaica. You didn't mess with Miss Vivian, but then some people tried to, and one day my daughter told a story of a notorious boy in her class who'd pulled his pants down, which made me decide to send Miss Vivian a thank-you note for the work she did, plus a gift card for the liquor store.
Not everyone gets an LCBO gift card for being a kindergarten lunchtime supervisor, however. Poet and playwright Shannon Bramer got a collection of poetry instead, a poem for every child in the class that she'd worked with about anything they wanted. "Being a lunchtime supervisor in a kindergarten room involves container opening, orange peeling, snowsuit detangling, and mitten hunting," she writes in her beautiful Author's Note, and she also made it about poetry too. She shared the work of her favourite poets with the class, brought in illustrated collections to show them. "My kindies learned that poetry could make them feel and see and remember things. A poem could tell a sad story or it could make them laugh; it could make them think. A poem could be hard to understand beautiful to listen to at the same time."
Lunch poems are not a new thing, but Bramer's Climbing Shadows is my favourite twist on the concept yet, a collection that involved out of her collaboration with the children in the class, and which is published now by Groundwood Books with dreamy, appealing whimsical illustrations by Cindy Derby. Poems that remind me of children's voices, their questions and preoccupations, but which also aren't pandering and play and delight in language with the deftness of poetry intended for readers of any age. With enough familiarity to draw the reader in, but spaces between the words and lines enough to invite questions and wondering. Poems about octopuses, birthday parties, polka-dots.
"My mom is pushing the stroller/ through slush and broken ice/ and there's lots of cold water shining/ on the street"