October 29, 2018
More Fun Things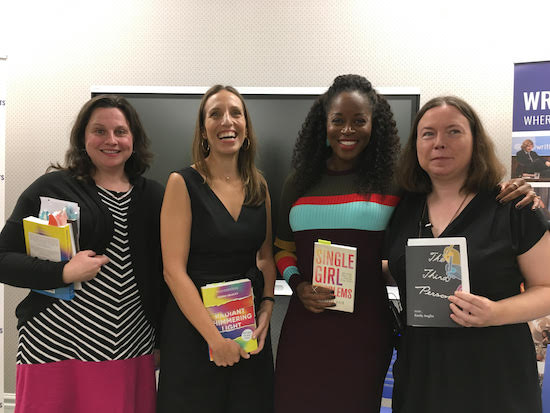 Last weekend, I had the great pleasure of returning to the Stratford Writers Festival, where I moderated a panel about women's experiences with Sarah Selecky, Andrea Bain, and Emily Anglin, and it was wonderful. I still remember the first time I was asked to moderate anything, years ago, and how I accepted the job because I thought it was the kind of thing I'd really like to do, although I wasn't sure I'd be very good at it—and I wasn't. But over the years, I've become comfortable with public speaking and confident about my own skills as a reader, to the point where I'm a kickass moderator and I know it, and I love it. It was a real pleasure to be part of this event.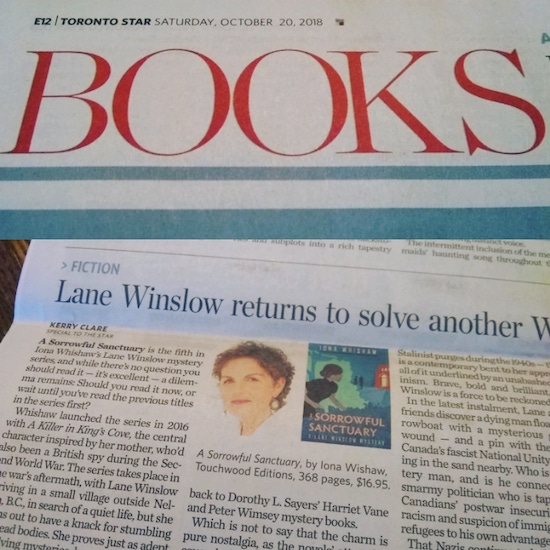 That same weekend, I had the joyful experience of my review of Iona Whishaw's A Sorrowful Sanctuary appearing in The Toronto Star's venerable books section. So nice too that Whishaw's all too timely historical novel gave me an excuse to be calling our shady nationalist politicians and Nazis in the media. '"I suppose I'm simply naïve," [Lane] explains. "I want all my Nazis parceled up and put on the shelf of history after all our hard work in the war. I didn't expect to find them here."'
And this weekend, I'm off to Sudbury for the Wordstock Sudbury Festival. On Saturday morning, I'll be appearing on a book industry panel with Hazel Millar and Holly Kent, and later that afternoon representing Mitzi Bytes with Margaret Christakos and Diane Schoemperlen, and I'm really looking forward to it.