September 3, 2018
Summerlong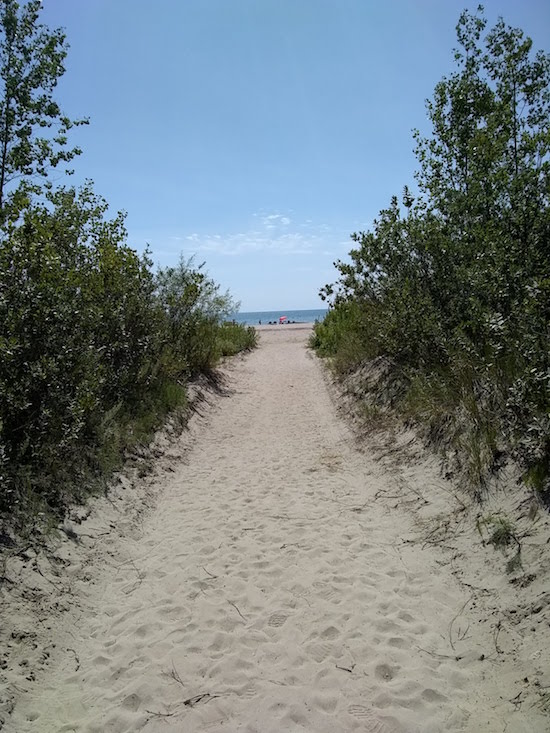 I love summer. I love it. I love popsicles and pools and eating dinner outside in the shade of umbrellas. I love the buzz of cicadas, the flash of butterflies, and the birds that start chirping before the sun comes up. Even if they wake me up before the sun comes up, and I even love the heat. Or maybe I mean I don't mind hating the heat, because if ever there was a thing to suffer through. Treatable with long saunters through the frozen food section at the grocery store, whole weeks without turning the oven on, and by jumping into pools whose hours have been extended late into the night.
We have had a beautiful summer. (I think I write this every year, but it feels incredible and novel every single time. A triumph.) We had a wonderful week at a cottage by a lake with friends who make our life so rich, and our kids were kept entertained and stimulated at daycamps they both enjoyed so much. We went camping twice this year, which is a very big deal for us, and there were marshmallows roasted and wildflowers spotted and stoned skipped twice in the water. We spent a week in Peterborough with my parents, and there were turtles and crafts and voyageur canoes. We went on adventures around our city and went to events at the library, dipped our feet in wading pools, hung upside down on the climbing bars, and raced through the freezing relief of fountains at the splash-pad.
There was ice cream, and popsicles, and walks home from the grocery store where we had to run so the contents wouldn't melt. My basil plant became enormous. I read extraordinary books. We went to shows at Fringe TO and saw Midsummer Night's Dream in High Park, which delighted everybody. We went on car rides with the windows wide, and listened to Carly Rae Jepsen, Taylor Swift's "Delicate" and "Strangers" by Sigrid. We went to the ROM, the AGO and the Textile Museum. We went swimming in lakes, pools, a quarry and a river. We had to shake sand out of everything numerous times. There was a rainbow at least once, and everybody got better at swimming. The Christie Pits waterslide was aways an adventure. We saw a meteor shower and fireflies.
And it was precious, all of it. Because summer is abundance, a wave of too-muchness, life growing up between the cracks in the sidewalk, and you can't hold any of it, not even for a moment. Summer is a force and it just goes and goes and goes, and the best thing you can do is just be swept along by it, and be able to say in the end: we are so lucky and that was good.