July 25, 2018
New Summer Reads
I feel selfish keeping my vacation reads to myself, not sharing them properly in reviews (even if those reviews are kind of mini). These books are great, and I want to tell you so properly…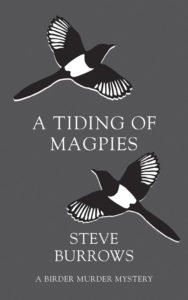 A Tiding of Magpies, by Steve Burrows
The fifth instalment in the Birder Murder Detective Series, which I've been a fan of since 2014, I really loved this one. It's a decidedly post-Brexit novel in which non-domestic birds are causing havoc on the landscape and response is mirroring the xenophobic human population. Detective Chief Inspector Dominic Jejeune is in an interesting place here as an immigrant from Canada, and an expert bird-watcher no less, and when a body turns up (of course) he finds himself distracted by an inquiry regarding his most famous case, and all the while he suspects his girlfriend is in serious danger. As we've come to expect from the series, this novel is smart and thoughtful, and rich with suspense.
*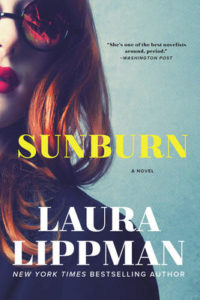 Sunburn, by Laura Lippman
Last year Lippman's Wilde Lake was a summer reading highlight for Stuart and I both, so we did not hesitate to pick up her latest, which was enthralling and full of twists and so excellent. Laura Lippman is a masterful crafter of both plots and sentences, and this story is truly original and so steeped in atmosphere. Read this to find how how Sunburn is a subversion of the "dead girl" trope.
*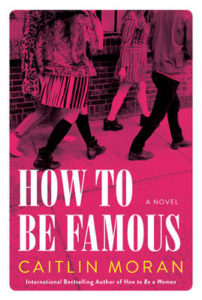 How To Be Famous, by Caitlin Moran
And finally, I am such a Caitlin Moran completist that I even own The Chronicles of Narmo, which she published at age 16. This one is her "second" novel (or third, counting Narmo, which I don't think she does), a follow-up to How to Build a Girl, and it's a love letter to Brit-pop and the 1990s, and also a fantasy novel in which teenage girls are loved, valued, and confident in everything they deserve. A self-fulfilling prophecy, I hope? I'l definitely be passing it onto my daughters when it's time.