October 27, 2017
You Hold Me Up, by Monique Gray Smith and Danielle Daniel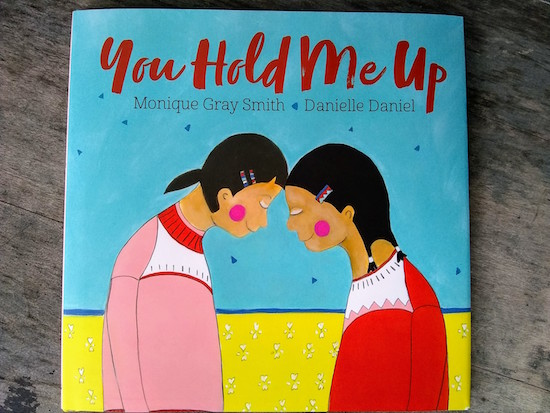 My children delighted in You Hold Me Up, by Monique Gray Smith and Danielle Daniel. As we read it, my littlest kept guessing what the text might be based on the image. "When you dance with me!" she offered, for the "you hold me up when you play with me" page, so she wasn't wrong. She also guessed, "When you yawn with me," for "when you sing with me," which is a little bit wrong, but then we all started yawning, underlining the point of the book, that we're all connected to each other.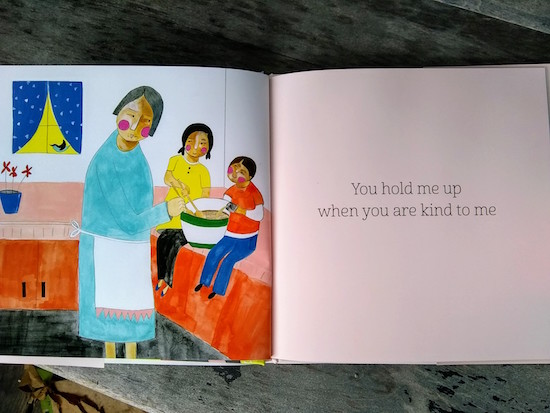 Monique Gray Smith is the award-winning author of Tilly: A Story of Hope and Resilience, and children's books My Heart Fills With Happiness (which I read last year) and Speaking Our Truth. I also really recommend her podcast, Love is Medicine. Illustrator Danielle Daniel won the Marilyn Baillie Picture Book Award for her first book, Sometimes I Feel Like a Fox, which we loved, has another new picture book just out, Once in a Blue Moon, and I also really liked her memoir for the adult set, The Dependent—my review is here. The idea of these two teaming up on a project has had me looking forward to You Hold Me Up for ages.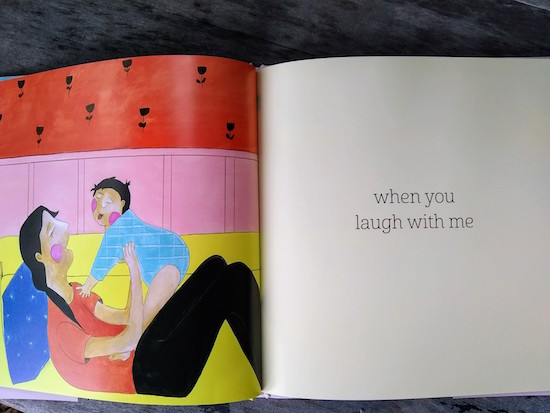 Smith's text is simple, but powerful, about the small and essential ways we all support each other. "You hold me up when you are kind to me…" it begins, accompanied by a photo of an Indigenous family in the kitchen baking together. "…when you share with me…when you learn with me." Daniel's illustrations have a playful approach, but are also nicely stylized and textured, with a collage effect and fine details, warm and familiar images of people together.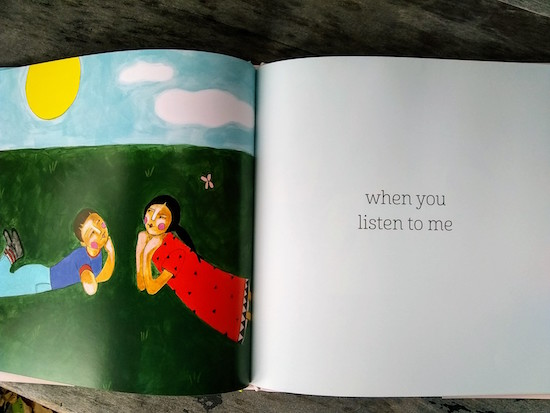 "It's about family," Iris proclaimed when we got to the end of the story, the line, "We hold each other up," with the facing image of two adults, their children, and a grandmother having a picnic under birch trees. And she's not wrong here either, except it's not only that. Smith writes in her Author's Note of Canada's "long history of legislation and policies that have affected the wellness of Indigenous children, families and communities." Like her My Heart Fills With Happiness (and in everything she does, really) Smith is writing about survival and resilience, about the strength and power that comes from the love we give each other.