August 31, 2017
Me and You and the Red Canoe, by Jean E. Pendziwol and Phil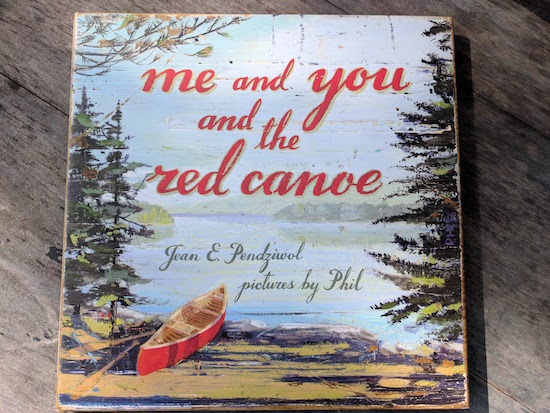 "We're going to have to shut the windows," I called out a few minutes ago. I'd gone outside to take photos for this blog post, and they're possibly a bit blurry because I was shivering. There are only a few hours left of August, and tonight the temperature is supposed to go down to 7 degrees. Summer has ebbed, though there is still a long weekend left, and tomorrow we're taking the ferry to the Toronto Islands and intend to play on the beach, even if it's a little bit freezing and it might all be a bit English seaside. But we like the English seaside, and it seems a fitting way to spend the last day of summer holidays—beside the water, feet in the sand. We've had that kind of summer.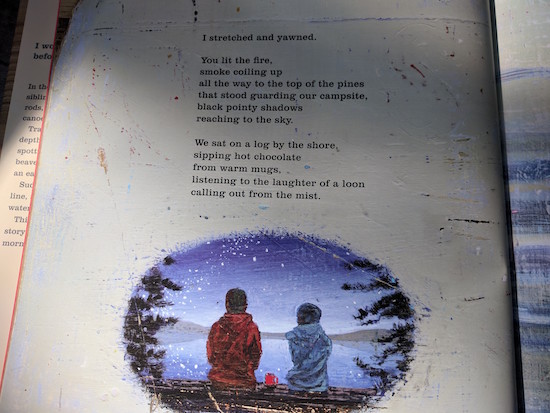 We are not big canoeists. Once in the Lake District, my husband and I rented a rowboat, and I ended up screaming at him as he steered us into a dock full of tourists, and it wasn't very romantic. So we've been a bit wary of nautical vessels ever since then, unless they're inflatable flamingos, which we're all over. Literally. But still, Me and You and the Red Canoe, by Jean E. Pendziwol and illustrated by Phil, has been a book that (lucky us!) so suits our summer. We've had loons and campfires, and empty beaches, and quiet mornings, and twinkling stars and soaring eagles in the sky. Would be that our children could paddle away from us early morning, and return with fish that somebody in our family would know how to prepare. Imagine if anyone knew how to use a paddle…but still. We went kayaking when we were away in July, and it was pretty lovely. Nobody yelled at anyone.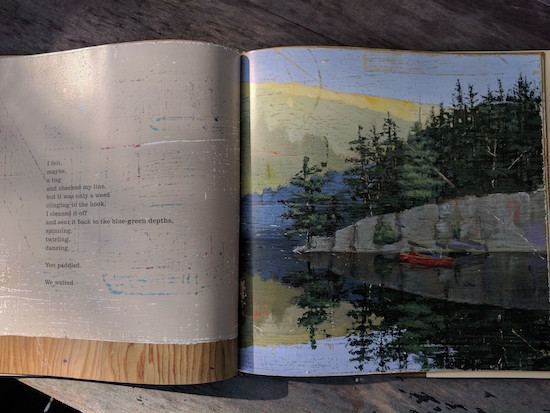 The illustrations in this book are beautiful, seemingly painted on wood, with lots of texture, a lovely roughness, and glimpses of under layers. They're timeless, nostalgic in an interesting way, and a lovely complement to Pendziwol's lyrical story, which is so rich in sensory detail and focused in the perfect notes. There's not a lot of specificity—who are the siblings telling the story? When does it take place? Was this long ago or yesterday? When the siblings woke early and went out early to catch the fish that would be remembered as the best breakfast ever. Observing lots of wildlife, flora and fauna, and quiet and beauty on the way—it's all the best things about summer, for those of us who are lucky enough to be able to get away from it all. Even if we don't know how to canoe.
(PS We did visit the Canadian Canoe Museum last week, however! That's the next best thing to actually paddling a canoe, right?)