June 18, 2017
SUMMER READING CONTEST!! #MitziInTheSun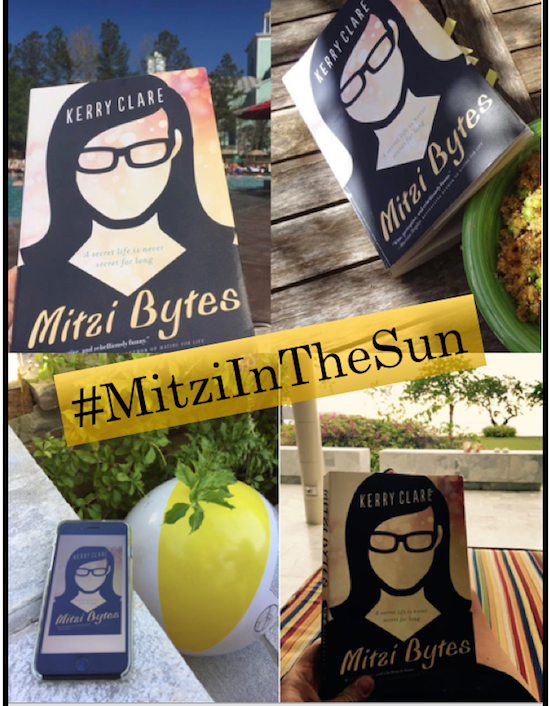 When Mitzi Bytes came out in March, it was packed along on plenty of spring break trips and celebrated by readers as a bonafide beach read—a distinction I'm proud of, and one that only becomes more paramount now that summer is here. And so to celebrate the novel's beachy qualities—it is plot-driven, comedic and fun' plus its pages have been specially manufactured to be sand-resistant*—we're having a Mitzi Bytes summer reading contest, hashtag #MitziInTheSun.
How to play? Post the official #MitziInTheSun image (above) on Twitter, Facebook and/or Instagram for one chance to win. OR share your own image of Mitzi Bytes in a summer setting (at the beach, on a picnic, at a bbq, etc. I can't wait to see your summer takes you, and where you take Mitzi!) for FIVE CHANCES to win. Tag your posts #MitziInTheSun, of course.
And the prize? Three excellent (autographed) summer reads from Harper Collins Canada, posted straight to your doorstep, along with a beach/picnic blanket for you to curl up on. Contest runs until the end of July 31. Canadian addresses only please.
*Just kidding. Or not. Why not try it and see?