March 10, 2017
Under the Umbrella, by Catherine Buquet and Marion Arbona
A beautifully illustrated picture book that celebrates a few of my favourite things, namely light, umbrellas, and baked goods? Yes, please.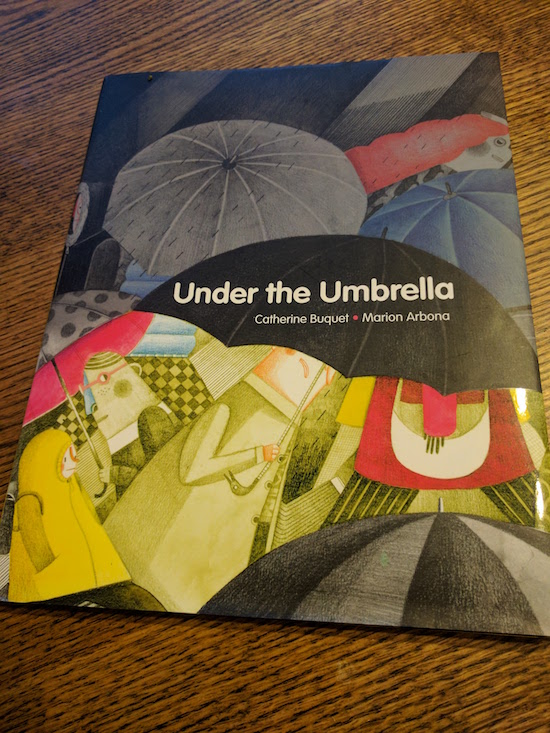 This week's pick is Under the Umbrella, by Catherine Buquet and Governor General's Award-winning illustrator Marion Arbona, translated by Erin Woods. As we turn towards the season in which the rain can seem unceasing and the world still a bit too cold and grim, it becomes important to be reminded not to hurry too much, and not to miss those moments in which light and communion is possible.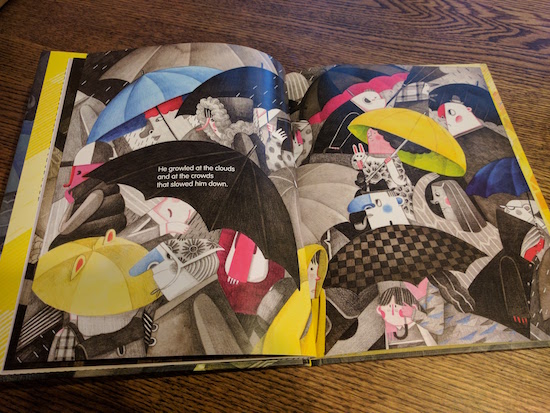 The book begins with a man who's doing battle with the wind and rain, barrelling his way along his journey, and furious at the crowds and the weather, and everything that's offering resistance. We follow along with him in rhyming verse: "The wind attacked. He bent his back/ and forced his way along./ Wet and cold and late—what else/ could possibly go wrong?"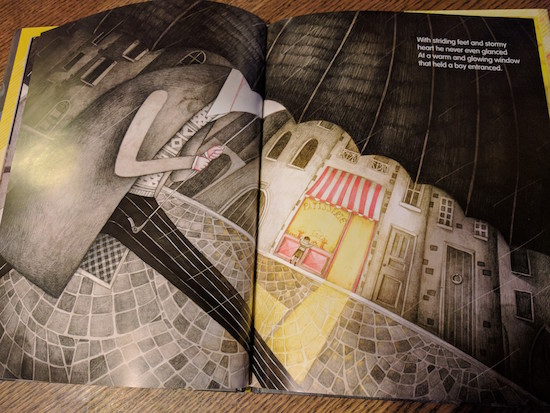 The man doesn't even notice the boy he passes staring into the window of the bakeshop. "Dry beneath the awning,/ he gazed upon the spreads/ Of cakes and creams and cookies/ meant to turn each passing head." And what follows is a delicious golden spread that's entrancing, a torrent of dancing baked goods…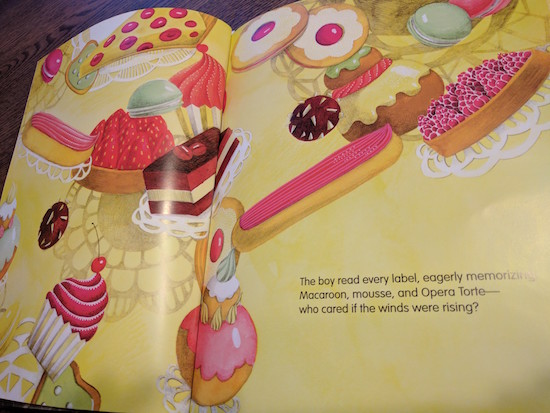 When a gust of wind rips the umbrella away from the hurrying man's clutches, the flyaway object lands at the little boy's feet. The boy retrieves it and the man offers his thanks, and suddenly notices the world around him, the light at the window, the good things on display inside. "Aren't they amazing?" the boy asks him.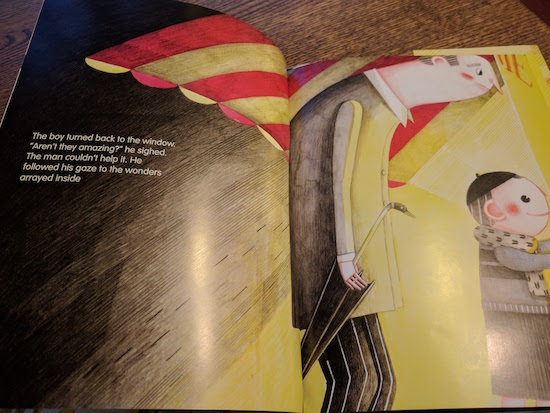 I'm going to spoil the ending: the man goes inside and buys the wide-eyed boy a rhubarb-raspberry tart. (Like most things with rhubarb, I assume it's made palatable with a great deal of sugar: yum.) And when the man delivers this delicious treat, the boy breaks it in half and shares it. Possibly he knows that shared baked goods have no calories…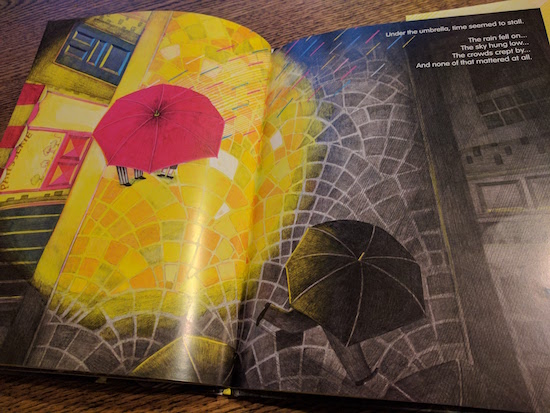 "Under the umbrella, time seemed to stall. The rain fell on…/ The sky hung low…/The crowds crept by…/ And none of that mattered at all."