January 19, 2017
The 1980s: Macleans Chronicles the Decade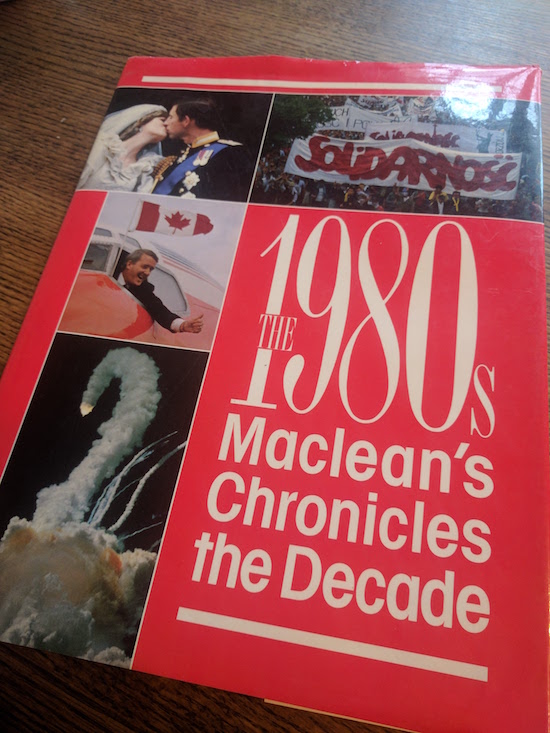 Three years ago, I wrote about the importance of using books as literal building blocks, but it's true that our metaphoric bookish building blocks are always what's most fundamental. I suspect that somewhere deeply twined into my DNA is the book The 1980s: Macleans Chronicles the Decade, published in 1989 by Key Porter Books. It is possible that no one, apart from the book's editors, have read this book as avidly as I did, for years and years, and at point in my life too when my brain was still forming so that its images are now seared upon my consciousness—in particularly, unfortunately, a photo of Lech Walesa fishing in his tiny underpants. It would be years before I learned why Lech Walesa mattered, and even once I did, I've never been able to disassociate him from his weird blue plaid briefs.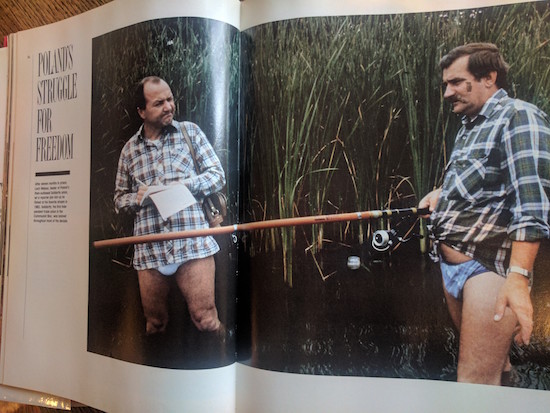 1991, of course, was the end of history, according to Francis Fukuyama, and this is the lens through which I viewed this book, perused its pictures, fascinated. History was done. In my recollection, I was literally in my grade seven history class when the Soviet Union was dissolved—though I am not sure how this is possible because the coup was in August and the union was finished on Christmas, and at neither of these moments was I at school, but still. It's the idea of a thing. Suddenly all of history was there in the past, and I remember wondering what The 1990s: Macleans Chronicles THAT Decade would look like. But my family never got that book. If history is finished, who needs a chronicle after all?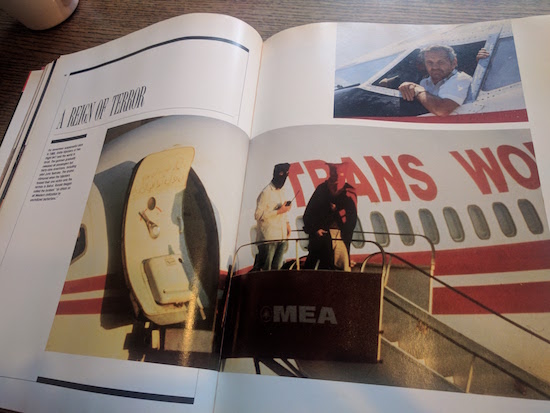 A copy of this book lives on my shelf, and I don't leaf through with the same regularity I did as a child, but I did the other week, after two months of feeling so downtrodden, uncannily not at home within the world in which I find myself. I'd read somewhere about the psychology of nostalgia, and how for all of us the moment of greatness in the past lies precisely when we were on the cusp of everything, with so much hope. Remember the '80s, I was thinking, a decade so ripe with possibility, Lech Walesa's underpants aside. But then as I started flipping the pages, seeing those iconic, devastating images—the Challenger explosion, famine stricken children in Ethiopia, Bloody Sunday in Beijing, the body of a child buried in ash after the gas leak at a Union Carbide plant in Bhopal, India; another dead child, lying with its mother, the casualty of poison gas attacks in the Iran-Iraq War; terrorist hijackings, albeit the retro kind when in the end the bad guys let the hostages go. But still. There's an entire chapter entitled "Assassinations." The '80s were really terrible.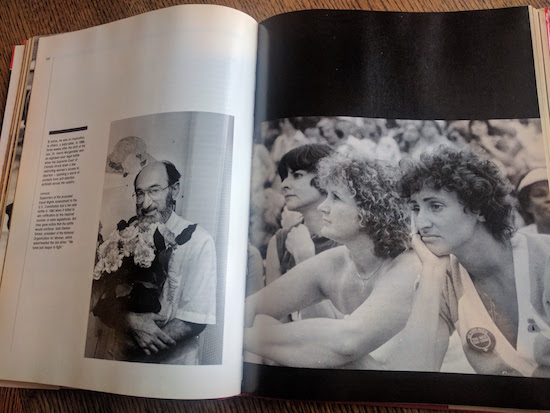 I want to hug the woman in the above photo who is protesting for the Equal Right Amendment to the US Constitution. "My foremother," I want to say to her, "you don't even fucking know." Except she probably does, hence the look on her face. To think that 30 years after Henry Morgentaler, on the facing page, won his legal battle to strike down Canada's abortion law, access to abortion would still seem so precarious (and only theoretical to Canadian women who live in so many places). #FuckThatShit has been my go-to hashtag these last few months as I grapple with "the absurdities that have been foisted on me and my neighbours," to paraphrase Jane Jacobs. As Macleans chronicles the decade, things right now seem not much different from what they ever were.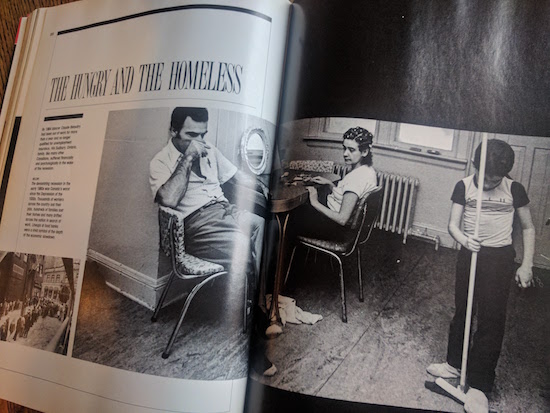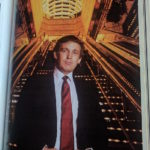 None of this is a new story, in what I mean. Donald Trump and his ilk have always skulked the earth, knuckles dragging on the ground. Which is incredibly annoying and demoralizing, but also kind of reassuring too, that people have stood up against dark forces before and we can take courage from them. That goodness prevails, that things can get better.
The fight is never won, but maybe the winning is not the point, and instead the fight is.