January 12, 2017
Best Book of the Library Haul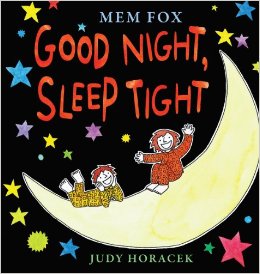 There is a whole subset of nursery rhymes that I never learned as a child, although I did know my Rockabye Babies and Pat-A-Cakes, and was fairly literate in most respects. But it turned out what I knew was only just scratching the surface of the enormous richness and history that nursery rhymes offer, the bulk of which has been passed down through the annals of time by, well, (at least in my experience), librarians at the Toronto Public Library—could they really be responsible for preservation of this cultural trove? In addition to the Opies, of course. Rhymes like See, Saw, Sacredown and Leg Over Leg the Doggie Went to Dover. I discovered these at the Baby Time circles at the library after Harriet was born in 2009, which was same time I discovered Mem Fox.
Mem Fox, author of Ten Little Fingers and Ten Little Toes, Harriet You'll Drive Me Wild, Hattie and the Fox, Time for Bed, and most spectacularly, Where is the Green Sheep, which were mostly the books I read more than any other through 2009-12. A passionate advocate of early literacy, Fox is also author of Reading Magic, a book that has been fundamental to my practice as a parent, and which recommended children get on a necessary diet of at least a handful of nursery rhymes every day. And because of the TPL Librarians, I had nursery rhymes to spare, so it was handy.
For parents who do not have a plethora of librarians at their disposal, however, Mem Fox comes to their aid with her picture book, Good Night, Sleep Tight, illustrated by Judy Horacek. Fox has taken age-old nursery rhymes ("It's Raining, It's Pouring," "Round and Round the Garden," This Little Piggie," etc.) and linked them into a story featuring a rather dynamic babysitter called Skinny Doug whose mother must have been a TPL Librarian, because she's taught him all the rhymes, which he's now passing onto his babysitting charges, Bonnie and Ben. Who are definitely enjoying his performances—and not just because they're delaying bedtime—because whenever he finishes another rhyme, this happens:
"'We love it, we love it,' said Bonnie and Ben. 'How does it go? Will you say it again?'"
"'Some other time,' said Skinny Doug. 'But I'll tell you another. I heard it from my mother…'"
Which becomes, quite frankly, the most beloved rhyme in the whole book, so much so that when anything is regarded with great enthusiasm in our family, we take to chanting, "We love it, we love it, said Bonnie and Ben!!" in a way that's a bit nonsensical. But then most nursery rhymes are.
We've had this book out of the library a million times, and it's become such a part of our canon that I wanted to make sure that I wrote about it here. It's a simple premise for a book, but it's also quite profound, taking centuries-old rhymes and introducing them to new audiences—children, their parents from non-European cultures, or anyone who wasn't lucky enough to learn these rhymes first time around. Through her story and Horacek's illustrations, Fox conveys how these nursery rhyme works and how to use them, that this one book is not just one book but instead the product of generations' cultural lore, ensuring literacy and a love of language for those who come after.