January 4, 2017
Three Cool Things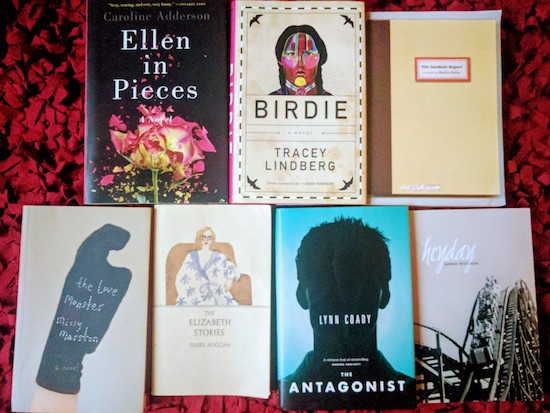 1. I was on CBC Ontario Morning today talking about books you really should get around to reading—and what a pleasure was that! You can listen again here at 45 minutes (although I regret we ran out of time before I was able to mention Marnie Woodrow's Heyday, but you should definitely pick up that one too). Anyway, this was fun. What a privilege to go on the radio and get to talk about some of your favourite things.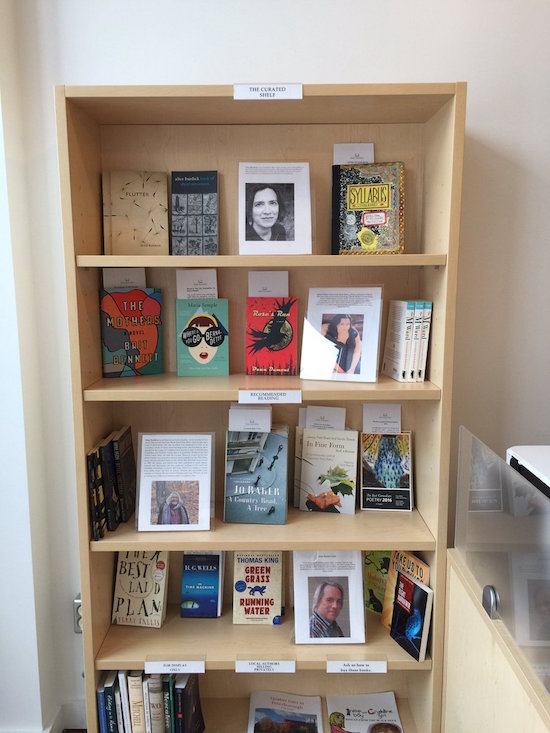 2. I got to curate a shelf at Hunter Street Books in Peterborough, and I selected a theme of "Strong, Powerful (and funny!) Women's Voices". My picks are The Mothers, by Brit Bennett, Where'd You Go, Bernadette?, by Maria Semple, and Rose's Run, by Dawn Dumont. If you're near Peterborough, head to the shop and pick one of my recommendations up. And if you're not local, go somewhere else to get them.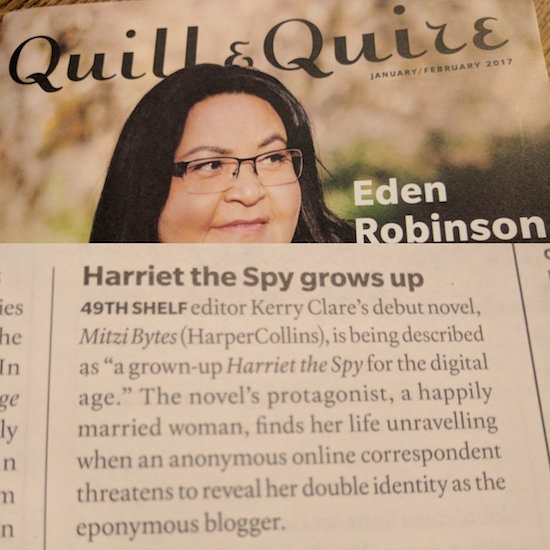 3. And finally, Quill & Quire's Spring Preview is now on newsstands, and I'm thrilled to see Mitzi Bytes in the mix. It's a very nice thing to imagine that you might not be the only one waiting for your new book to come into the world. Also pleased to see the book in such good company with so many other titles forthcoming in the first half of this year.