October 28, 2016
We Sang You Home, by Richard Van Camp and Julie Flett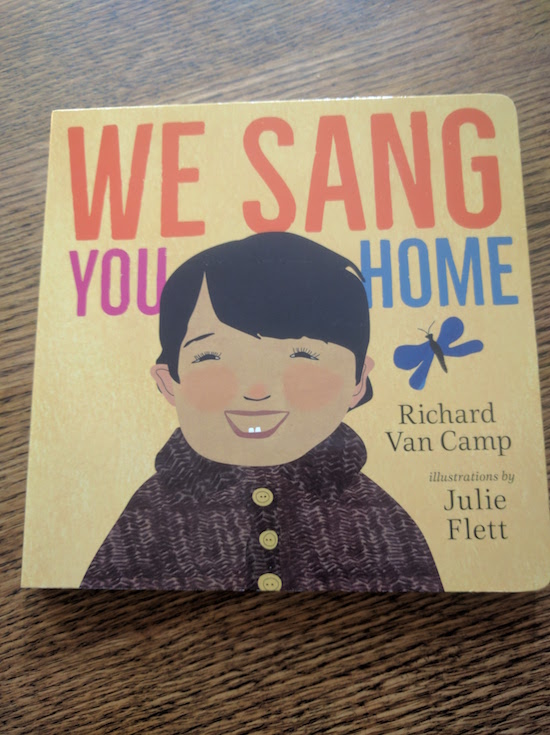 You might recall that back when Iris was the world's most disagreeable baby, the only book that held her interest was Little You, by Richard Van Camp and Julie Flett. It was a book that was so lovely I actually made the words into a lullaby, and the illustrations were so delightful that we got lost in them (the hole in the toe of the mother's tights!), and we would have loved it so much anyway even if we hadn't bowed down to it in gratitude for its suggestion to us that Iris was actually capable of liking things, and that she had superior literary taste even.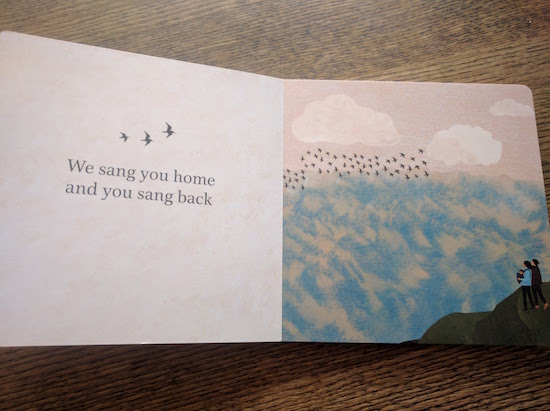 And so naturally, we've been excited about Flett and Van Camp teaming up again on another board book, even if my children (gulp) are beyond board books. Even if this is a technically another "Welcome, Baby!" book, and we haven't welcomed a baby in three-and-a-half years. We are Richard Van Camp/Julie Flett mega-fans, and so we snagged a copy of We Sang You Home as soon as it dropped in our local shop. (We saw it in the window, but it was Sunday, and the store was closed. So we went back first thing the very next day!)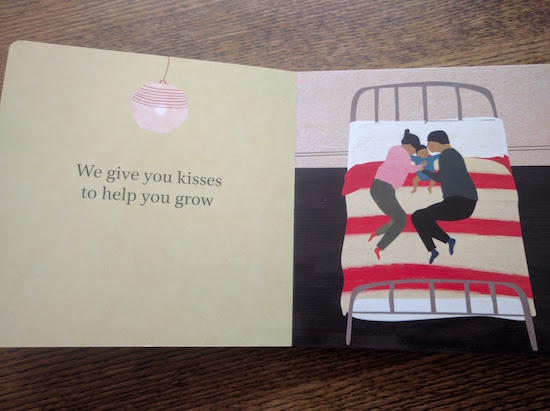 "Thank you for coming to live with us," is a thing I like to say to my children, because I mean it profoundly, even if I do not entirely understand what I am talking about. ("Where did you live before you were born?" I ask Iris. "That was when I was dead," she answers.) The chance, the luck, the miracle, of these two extraordinary people being created and born and raised to now is something that stuns me every time I think about it. I feel like a passive agent in the whole scenario too—for whom am I to take credit for orchestrating pure magic? I was just a body along for the ride.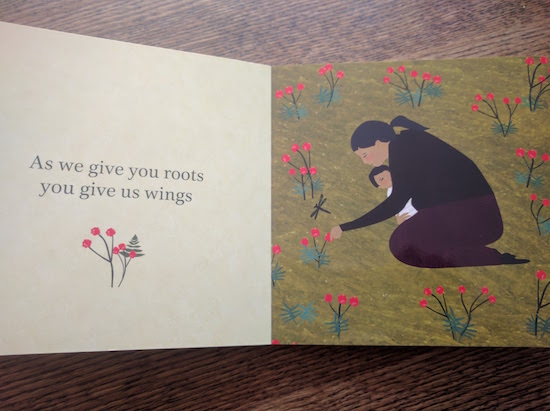 In We Sang You Home, Van Camp gives credit where credit is due, giving thanks to our children with blessing us with their lives, and enriching our worlds with their presence. The best thing about the book is its lack of specificity in both prose and illustrations as to how these babies actually got here—this story is suitable for adoption, same-sex families too. It gets at the point that is always universal—that when a child arrives, a parent is born, and the world is never the same.