August 31, 2016
Extraordinary Day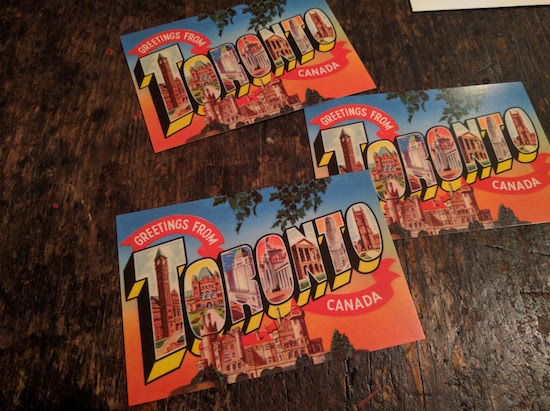 My favourite thing about being a parent is the way you get the make the world magic. The way you can wave an imaginary wand an transform an ordinary day into a extraordinary one. The way that my children had no idea what was up when we told them to get their shoes on at 8:30 this morning, and when they kept asking where we were going, we said they'd find out when they got there. They'd been expecting their daddy to leave for work as usual, but there we all were marching to the subway, south to Union. And then a walk along Front Street, and over the train tracks to the aquarium, because Harriet's loves the aquarium, and had expressed a wish to go there again. There you go Harriet: wish granted. Amazing.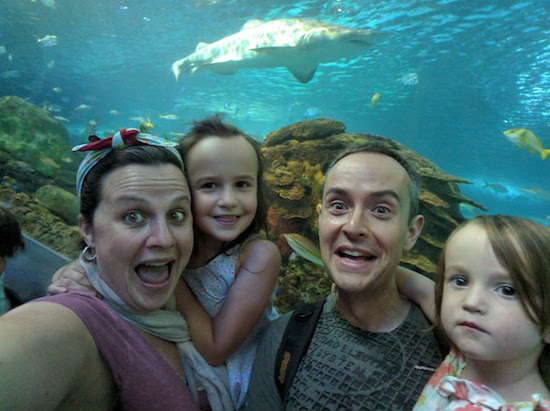 We had a terrific time at the aquarium, and the best part was when we ran into my best friend Jennie. After a few hours we were done though, and the place was completely bonkers, and so we left and meandered north to the place that had perhaps inspired this whole aquarium plan—the close-in-proximity, brand new Penguin Bookshop.
A bookstore that fits in your pocket, it is, or your closet, at least. Formerly a shoe repair kiosk. It features a lively selection of Penguin-branded goods and books they publish, Canadian and classic. I got the new Dave Eggers novel and The Bloody Chamber, by Angela Carter, and we bought a copy of Ooko because we'd had it from the library and loved it. It was very nice to finally stop by.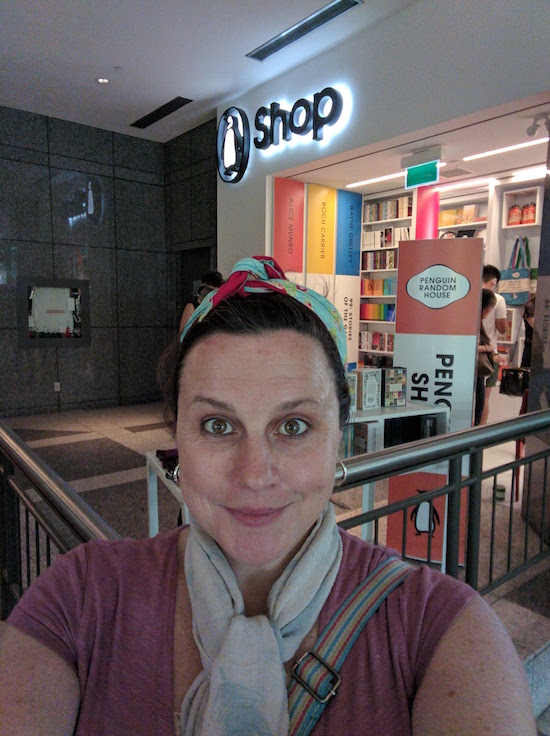 We had lunch at the Old Spaghetti Factory, which was completely fun, and totally not horrible or boring. And there was so much bread. The bad thing about being snobs who live downtown is that we don't get free bread with our meals very often, and certainly not for lunch (and if we do, it's spelt bread and nobody wants to eat it). The children thought the place was great and we thought it was surprisingly good, the perfect place to stop on this day of being tourists in our own city for a while.
"And what are you doing with the rest of your day?" our waiter asked us as we paid our bill. "We're going to visit Toronto's First Post Office," I told him. I told him, "You've probably been there a hundred times, right?" He gave me a look. When he finally bid us adieu, he said, "Have fun at the…post office."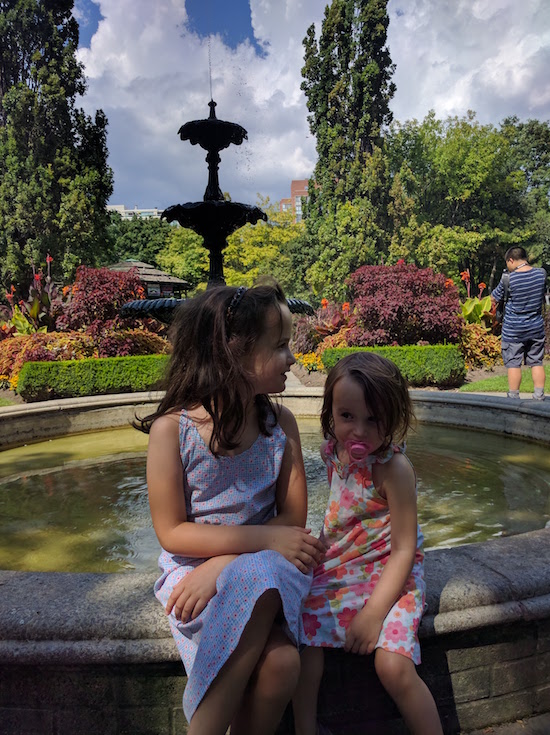 But not just any post office! It's an actual working post office (and woo hoo! Canada Post and its employees have finally come to an agreement so we're not going to be having a postal strike) AND a museum. From the restaurant, we walked through the beautiful St. Lawrence neighbourhood to get there, and finally arrived. Full disclosure, the children were being to lose their shit by this point.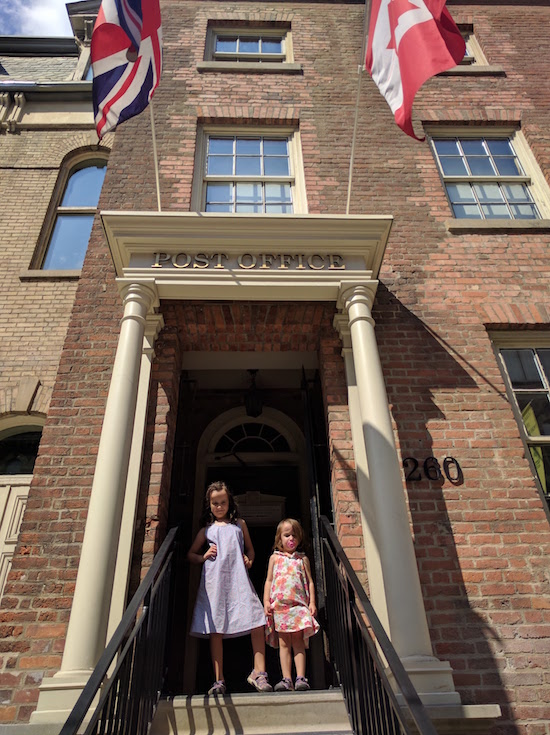 At Toronto's First Post office you get to try writing with quills, and can also purchase stationary to write letters in their reading room. The place was marvellously busy, with tourists and also people coming in on ordinary errands. After finding out that writing with quills was really hard, Harriet and Iris sat down to write with ordinary pens, and they both ended up crying because a) over the summer Harriet had lost any writing skills she'd ever possessed and b) Iris had never possessed any anyway. And all I wanted to was write a letter to my friend, but the children were bananas and also doing dangerous deeds with ink, which ended up smeared all over Iris's body, and then she blotted it with the sand provided for such things, and it all had gone a little bit awry. We pulled it together though, got letters written and even posted. And then it was time to admit that the day was coming to an end, so we headed for the subway, and nobody cried again, I think, so it all was a success.