August 25, 2016
The Body Book, by Roz MacLean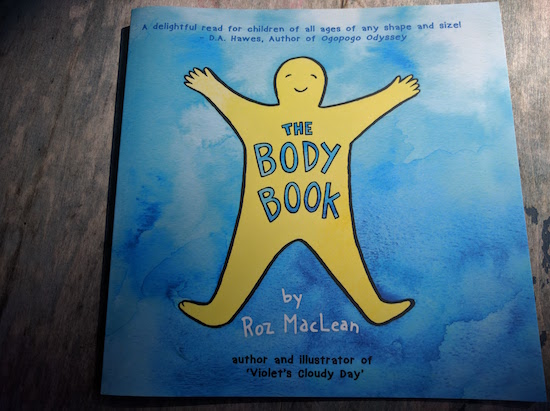 If my copy of Lindy West's Shrill hadn't been from the library, among the countless parts I would have underlined would have included the part where she states that she's never actually hated her body, or felt loathing toward it, but instead was just all too aware that the rest of the world thought that it didn't conform to its standard. Which has always been my experience, for the most part (which, full disclosure, is also fairly easy for me to say, because my body has rarely deviated very radically from the standard, and let me tell you, there were some years when my body was pretty smoking' hot [1997 and 2007 in particular were good years; maybe it's a decennial thing, in which I'm holding out big hopes for the forthcoming annum]).
Truth: I'm still working on losing the baby weight from my second pregnancy—if by "working on losing the baby weight" you mean "eating a lot of croissants and not giving a fuck about the baby weight."
I've always aspired to be quite at home in my body. When I was 17 and wrote for a teen section in our community paper, I plagiarized an article I'd read in a teen magazine about the contentment of a girl who's eating a McDonalds hot fudge sundae—I wanted to feel that good about myself. That I had to steal the idea though is perfectly telling.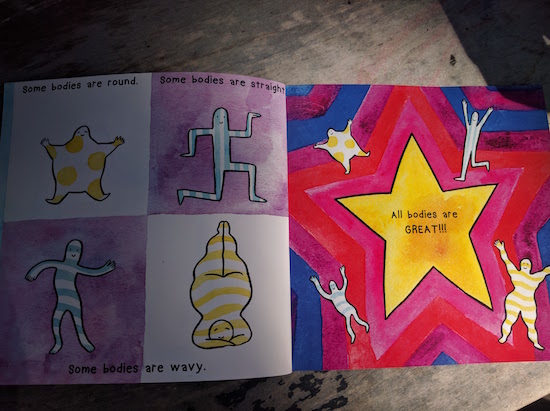 In 2001, I made my friends come with me to the nude beach at Hanlon's Point when I stripped down to nothing and walked across a beach full of people on my way for a swim, which was truly a life-changing and empowering experience.
In 2012, I took a photograph of myself in a bathing suit and put it on the internet, which I thought was a big deal at the time (and I hadn't even gained the baby weight!).
Last week I did the same thing again, but by now this didn't feel remarkable. (What I wrote beside the image did though. "So glad to live in this body," I captioned the photo, which is, in all honestly, one of the most subversive, badass things a woman can say, and what does that say about us?). And the single biggest thing that I can credit for finally attaining the self-acceptance I've been chasing for two decades is this one thing, or two?
I have daughters.
When I became a mother, I made several promises to myself, many of which I eventually broke (including, I will always speak kind and respectfully to my children; I will never bitch at them for reading too much [I know!—but seriously, put the book down, Harriet]; and I will never suddenly exclaim in the middle of an afternoon, "Oh my god, oh my god, all of you, now, just GO AWAY!"). But one promise I have forever stayed true to is that my children will never hear me say a negative word about my appearance. Not one. Because I think that as much as some women may dislike their appearances, all the more omnipresent is the fact that we're kind of taught that we have to. It's how to be a woman. Permitting yourself four almonds for a snack, and worrying about "muffin tops" and back fat. So much of it is a learned behaviour, if even by osmosis, and of course it is, because it's everywhere.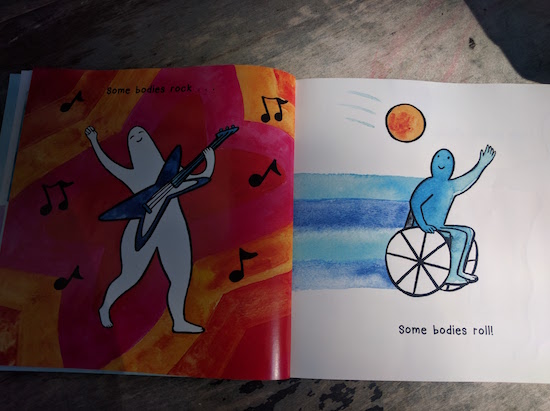 But not in our house. There came a point when I realized our eldest was listening to every word we said and then I stopped whining, "I feel fat" and "I'm ugly!" to my husband whenever I was feeling blah (and let me tell you, other than me, there is no one involved in my personal transformation who has benefitted more than my husband, who apparently doesn't miss my insecure neediness. Who knew?). I started delivering non-sequiturs at dinner like, "Man, I sure like my freckles," and "I think my hair looks really pretty today" (about as naturally, at first, as I might bring up topical ideas like online porn or bullying, the kinds of talks you gotta have).
The think about fake it 'til you make it though, is that it's kind of true. In my experience, there are only so many times you can say, "I sure love how strong my arms are" or "I really like the way I look in this dress" before you start…meaning it. Before you start actually looking for things about you to like and love, because of course it's good for your daughters, but the thing about it that you never expected is that it's also good for you.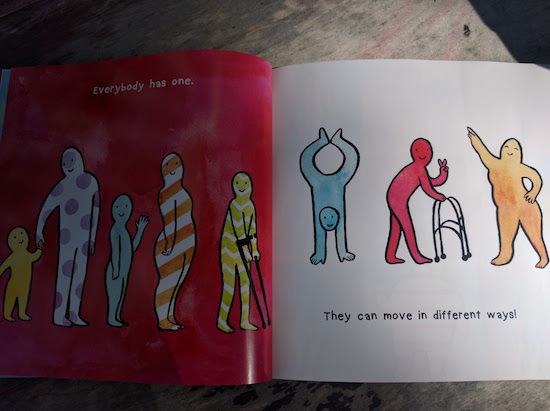 And so this is why I love Roz MacLean's The Body Book, a simple little paperback with enormous ramifications. Because a mother is going to pick up this book for her child, and they're both going to enjoy the story's celebration of bodies of all kinds, shapes, sizes, and abilities: "Some bodies are round./ Some bodies are straight./ Some bodies are wavy./ All bodies are GREAT!!!" She writes about bodies that swim and play, and dance all day, and bodies that love hugs, and bodies that need space, and rocking bodies and rolling bodies, and wibbly bodies, and wobbly bodies too.
All well and good, illustrated with simple cheerful images of blobby bodies in a rainbow of colours all doing what bodies do.
The very best thing about The Body Book though, the most excellent and profound, is that every time that mother reads the book, she's going to have to deliver the line, "I love my body. Do you love yours too?" A line that, as I've stated, is actually one of the bravest, most amazing things that a woman can say.
And I love that once that mother has said it enough, there is a chance she might actually mean it.