August 17, 2016
Abortion Baskin Robbins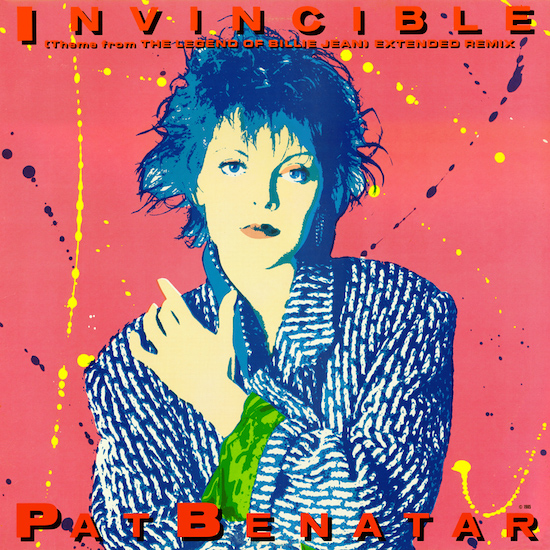 In her essay, "When Life Gives Your Lemons," Lindy West notes that she'd rarely think about her abortion anymore  if she wasn't driven to speak out against "zealous high school youth groupers and repulsive, birth-obsessed pastors" who win ownership of the abortion conversation by default—possibly because most other people acknowledge that abortion (and pregnancy and life in general) is messy, nuanced, intensely personal and not very well or cleverly served when batted around like a rhetorical badminton birdie. I identified with a lot of West's essay, but not this one bit. Because the truth is that I think about my abortion all the time. It's a matter of geography, and I can't even help it, Abortion Baskin Robbins being case in point.
It's a juxtaposition that amuses me, abortion with an ice cream shop. Some might be uncomfortable with the idea, but it's the word "abortion" spoken aloud that usually troubles people, not necessarily the ice cream. Some might thing I'm being flippant, and the truth is that I actually am, and I'm still a bit high on the liberation I feel at finally being able to say that word, abortion, over and over. Even in an ice cream shop. (Can you imagine how it feels to have the point on which your adult life has hinged be an event that is meant to be literally unspeakable? Can you imagine how empowered you feel when it isn't anymore?)
But it's not all flippancy and irreverence—there is meaning there. This spring and summer, Abortion Baskin Robbins is where we've turned up as a family after my children's Thursday night soccer games in a school playground a few blocks north. The fact is that while the last fourteen years taken me to amazing places, geographically speaking I haven't left the neighbourhood. The sidewalks I travel in my daily life are the same ones I took when I was people I don't even remember now, including a girl who was once so sad and relieved to obtain an abortion during the summer of 2002. So that my children's post-soccer ice cream joint is the same place I went to with my friend immediately after my abortion all those years ago. My children order ice cream cones that turn their lips blue, and I can't help think about the connections between my abortion and my life as a mother, which are everything. The foundations I've built my life upon. (Is it any wonder that I'm grateful for the freedom to design my own fate?)
It was a long time ago, distinctly not fun, and I was pretty drugged, and so it's so surprise that I don't remember a lot of it well. I've probably got some of the details wrong, and lost most of them altogether, and I cannot actually recall what it was to be the first-person protagonist of any of these events, but there are fragments to rise to the surface. The trip for ice cream for one, the advent of Abortion Baskin Robbins (although it wouldn't be properly named for more than a decade—but what it means to be able to name these things, these pivotal landmarks in our lives). I don't remember what I bought there, if it was a cone or a sundae or an ice cream cake. If it offered any satiation, or if it helped me feel better. I remember that my friend was with me, the friend who must have taken a day off work and travelled with me on the subway and the bus. (What an incredibly thing to do for someone—I am sure I was not sufficiently appreciative. How could I have been?) And then we went back to her house and I think we had a stack of movies, and I recall that I'd required they all be empowering feminist films. I wanted battle armour. A bunch of other friends came over and we ate indulgent snacks and watched the movies—I think that one was The Legend of Billie Jean. I was completely, unequivocally supported, and even though in my experience of accidental pregnancy I'd felt isolated and impossibly alone, after the termination I had a circle around me. It is possible that it never even occurred to me that I wouldn't.
("Abortion is women's work, I guess," writes Heidi Julavits in The Folded Clock.)
All this is on my mind because I'm reading a collection of writing about abortion, and realizing that my experience of support was not something to be taken for granted. That it makes all the difference in the world for a woman coming out the other side pretty unscathed, and not having to carry around a terrible secret shame for the rest of her days. It's the reason why I'm able to link a medical procedure to ice cream instead of trauma. It's why I'm able to say the word out loud now. It's the reason I was able to get on with my life and steer it in a directly of goodness and fulfillment. I cannot even fathom what it would have been to have to go through all that alone, or ashamed. I don't want to begin to speculate on what would have happened to me.
Update: 20 minutes after posting this, I ran into anti-abortion protestors on the street. I had five minutes to pick up my kid at daycamp, but had to stop. Again, I cannot imagine what it would be like to endure such unnecessary nonsense, to have to defend my life choices to a twenty-something twit who wouldn't know an ovary if it punched him in the face, if I didn't have an Abortion Baskin Robbins in my history. These people have no idea what they're messing with. (Why do you magnify your images so much, I ask him. Because we want people to see them, he said. Doesn't it mean something quite significant, I told him, that otherwise you're grossly inflating the situation [quite literally] they can't?)