July 3, 2016
Summer Starts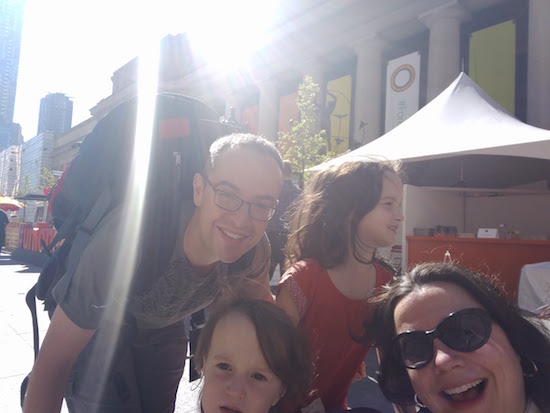 There is no better way to travel then on trains, where the leg room is ample and there is so much time to read. When we booked this weekend away, the train journey itself was the destination, but we had to arrive somewhere, so we chose Ottawa, where we have best cousin-friends and even other friends, and cousin-friends who were kind enough to offer us a place to stay. And it was Canada Day Weekend, so what better place to be…even if the place we mean to be specifically on Canada Day is our cousin's beautiful backyard across the river in Gatineau. And it really was amazing.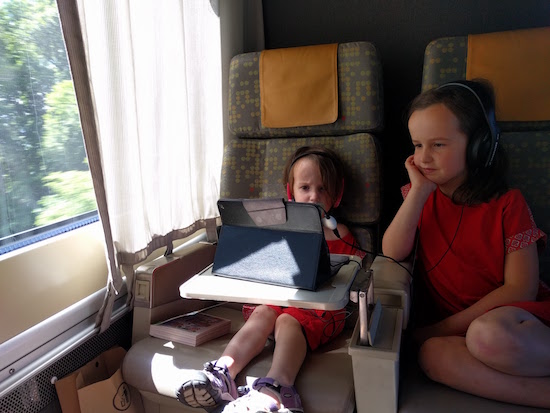 As we'd hoped, the train journey was a pleasure. I had more time to read than I've had in weeks. I finished Rich and Pretty, by Rumaan Alam, which I liked so much and will be writing about, and started Signal to Noise, by Silvia Moreno-Garcia, which was lovely and so much fun. They also had my favourite kind of tea on sale (Sloane Tea's Heavenly Cream) and so all was right with the world.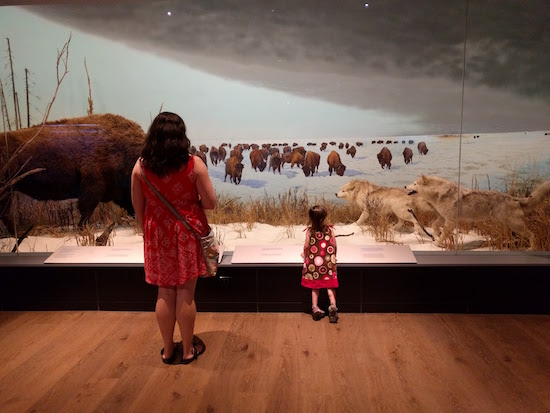 It was such a nice weekend—the children had children to play with and I got to spend time with some of my favourite people. We had an excellent time with our cousins, and met up with my dear friends Rebecca who took us to the Museum of  Nature, and last night I got to visit with my 49thShelf comrades who I've been working so happily with for years but have only ever hung out with a handful of times. Apart from one traumatic episode of carsickness (not mine) and the night the children took turns waking up every twenty minutes, it was a perfect long long weekend. I also learned that it is possible to eat my limit in cheetos and potato chips, which I had never suspected. Also that it is probably inadvisable to start drinking before noon.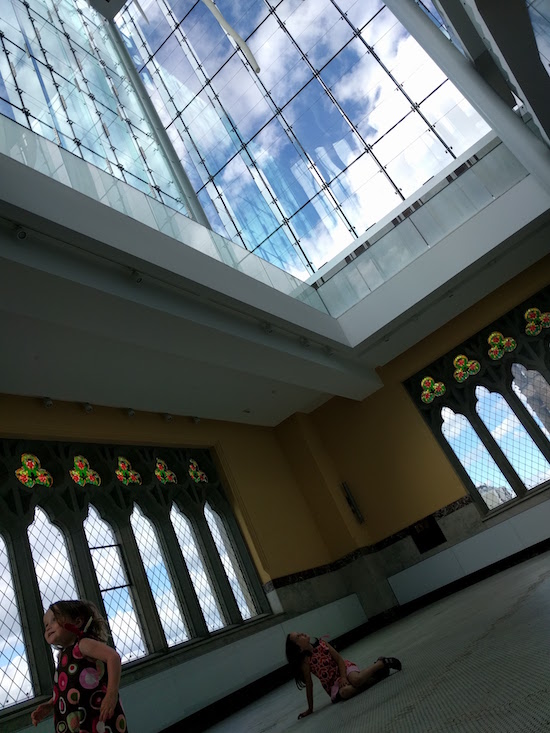 We came home today, another good trip, this time with me reading Nathan Whitlock's Congratulations on Everything, which I am really enjoying, I also started reading the graphic novel of A Wrinkle in Time with Harriet, which we will continue this week. And we arrived home to find that our marigolds have finally bloomed, third generation. We planted them a couple of months back in our community planter, and have been waiting for the flowers to emerge. (Sadly, our lupines didn't make it.) Summer is finally here proper, what with school out, and even 49thShelf's Fall Fiction Preview being up (which is my main project for June), and my work days shift with the children being home. I've also decided to write a draft of a novel this summer, which is only going to make a tricky situation trickier, but who doesn't like tricks? We shall see. We will do our best. And there will also be ice cream and holidays and barbecues and sand between our toes, and splash pads and ferry rides and picnics and pools and flowers. It will all go by so fast.