June 28, 2016
Book Publishing: The Long View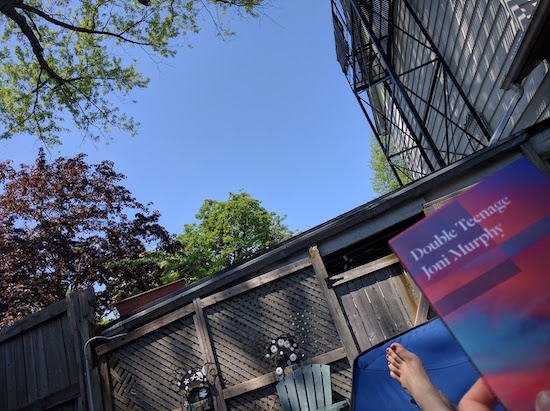 Yesterday I responded to a tweet by Joni Murphy (remember Joni Murphy? She wrote the wonderful novel Double Teenage that I devoured last month) about the ridiculously small window of books coverage in the mainstream media. She's absolutely right—once the "new release" glow fades, so does a lot of interest…but I suggested that this doesn't matter. I mean, yes, it would be altogether excellent to find oneself on a  bestseller list the week one's book was published, and for the momentum to be undeniable and inexhaustible, and to have your book be everywhere. Yes, authors do need to work and hustle to get the word out for sure. But here it is: you can only do the best that you can do. And even that is not really guaranteed to get results. And so what an author really needs to do is be satisfied with immediate coverage, but also keep the long view, and have faith in the book and its readers.
For sure, this kind of faith is not the stuff of bestsellerdom, but ultimately it is what really matters. It's the difference between your book living on someone's bookshelf for years and years, and being put out on the curb. It means your book not being available en-masse at secondhand bookstores six weeks after the pub date (and hello copies of The Nest and The Girl on the Train. I see you!) It means real people connecting with your work rather than just hearing about it, knowing the cover. The thing about books, good books, see, is that they have long lives, even if it's hard to measure just how. Although the most excellent thing about the internet is that we do have some kind of a record now, a way of registering reader responses long past the on-sale date. ("The standards we raise and the judgements we pass steal into the air and become part of the atmosphere which writers breathe as they work," writes Virginia Woolf in her 1925 essay "How Should One Read a Book," anticipating the literary blogosphere[s]). It would be really wonderful to write a book that set the world on fire, but it's just as stunning for me as a writer to discover, say, that my book is still being picked up and appreciated over two years after it first was published.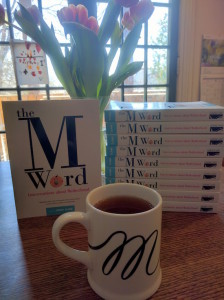 My point proven by two things that happened after my exchange with Murphy: last night I discovered a blog post from last month by the fantastic Red Tent Sisters (who I met when they were at our book launch way back when…) called "Why Is Mothering so Difficult?" It's a terrific post, but I was even more thrilled by their suggestion that reading a book like The M Word might make mothering a little bit less difficult. They've also included The M Word on their Top Fifty Beautiful Books for Soul Sisters, which you  can receive if you sign up for their newsletter (and here's a tip—if you put somebody's book on a list they receive if they sign up for your newsletter, that somebody will ALWAYS sign up for your newsletter). So I was feeling pretty good about that, and then this morning I was tagged on Instagram by a woman called Leah Noble with a gorgeous photo of The M Word alongside a just-as-delicious-seeming breakfast. Two signs from the universe that the book goes on, after a while of radio silence. Yes, both readers are connected with writers in the book, so I'm not suggesting that the whole thing is made from fairy dust, but there is an element of serendipity about it. You really do have to trust that the book will find its way—and the good books really will. Even if sometimes the ways are small and quiet.
And here's another thing that I discovered last night, the other side of the publishing coin, eight months before the release date. My novel Mitzi Bytes is now available for pre-order, and unless I have a rabid superfan I am unaware of, my sister purchased the very first copy last night. But this doesn't mean that it's too late for you: you can pre-order the book at Chapters Indigo, or from Amazon, or head over to your local proper bookshop to do so.
(But my point is that even if you don't, it doesn't fundamentally matter. Life is long and good books are even longer.)