May 29, 2016
Alone in Montreal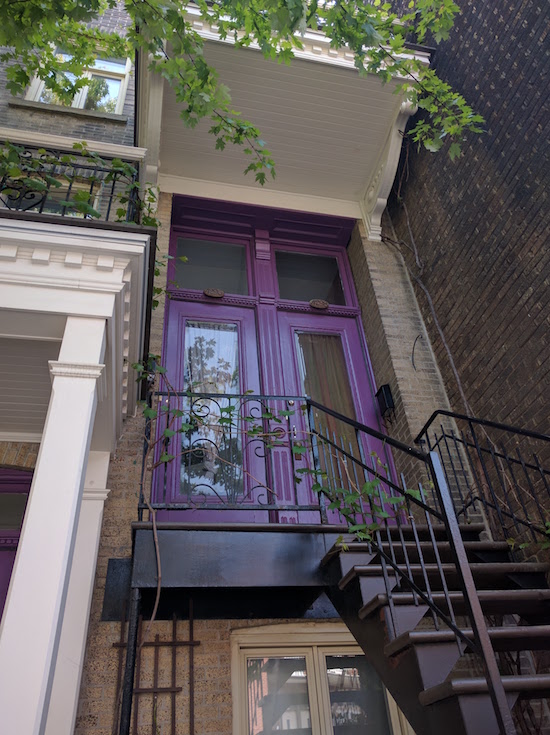 I'm not alone very often, and when I am, I am never lost or aimless. I say this not smugly, but as a mild lamentation. I don't know that I'd like being alone, lost and aimless to be a pastime, but sometimes such things can lead a person places. This is what I teach in my blogging course, that a blogger needs space to roam, room to wander. And on Friday, I had some of that for myself, as I flew to Montreal to talk about blogging with the Association of English Language Publishers of Quebec. If you know me, you know I rarely leave my couch, so this was a pretty novel opportunity. I flew out from the Island Airport on Friday morning, the whole experience infused with goodness from the get-go—tea, ample leg-room and a good book. A whole hour and a bit in which to read.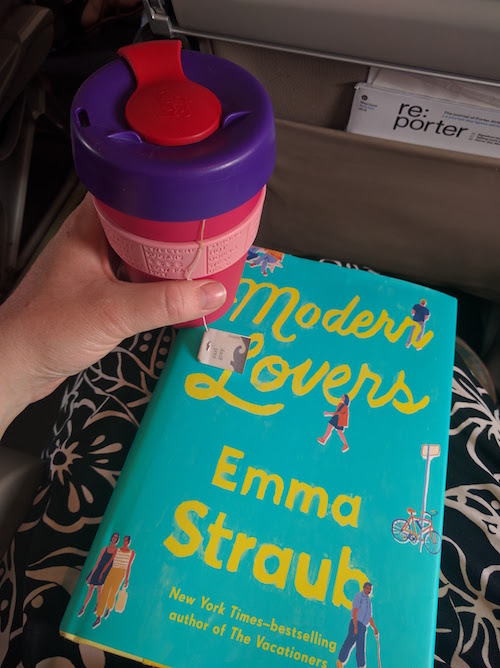 I had a few hours to kill before my event, so I made a plan to explore the Mile End neighbourhood and then make my way through the city to Westmount, where the AELAQ event was being held. My taxi from the airport dropped me off at Librairie Drawn and Quarterly, which immediately landed a space on my Best Bookshops I Have Ever Been To list. A world-famous publisher of amazing graphic novels and comics, they sell their own books, as well as other such books from other publishers, and then kids books, poetry, fiction, cookbooks etc etc making them a perfect general-interest/speciality hybrid. I walked in there and contemplated never leaving.
I ended up choosing Rivka Galchen's Little Labors, which is SO GOOD and I read yesterday. I thought maybe I was through with moms making sense of the new baby books, but no. Looking forward to writing about this one more this week. I also got Photobooth: A Biography, by Meags Fitzgerald, and it's brilliant. The rest of the books were for my family, and I think I chose very well.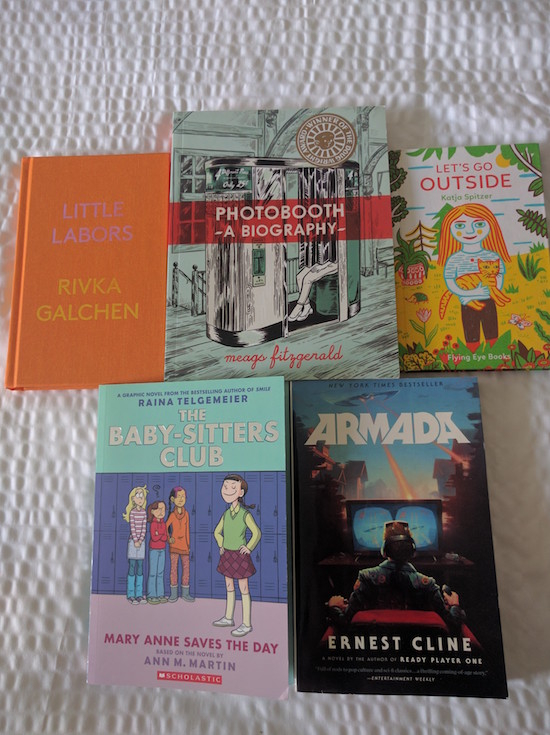 So of course this meant I had a pile of books now to add to all the stuff I had to carry, and although I have never, ever complained about carrying books (the most pleasurable burden I've ever had the privilege to experience), my load in general was kind of heavy. It was also 38 degrees outside (no lie: factoring humidity), but no matter, I was on my way. I felt more like Mary Tyler Moore than I usually feel ever, if she'd been making it after all in French Canada whilst carrying a stack of books. I hit up a boulangerie, and got a croissant, and then followed it up with an ice cream cone at Kem CoBa, double scoop because you only live once. And it was so hot that my ice cream was melting faster than I could eat it, and I do appreciate that Montreal was so kind to me in spite of the melted diary stains all over my bag. After that, I added a dozen bagels from Fairmount Bagel to my load, and then set off down Rue Saint-Urban toward my final destination.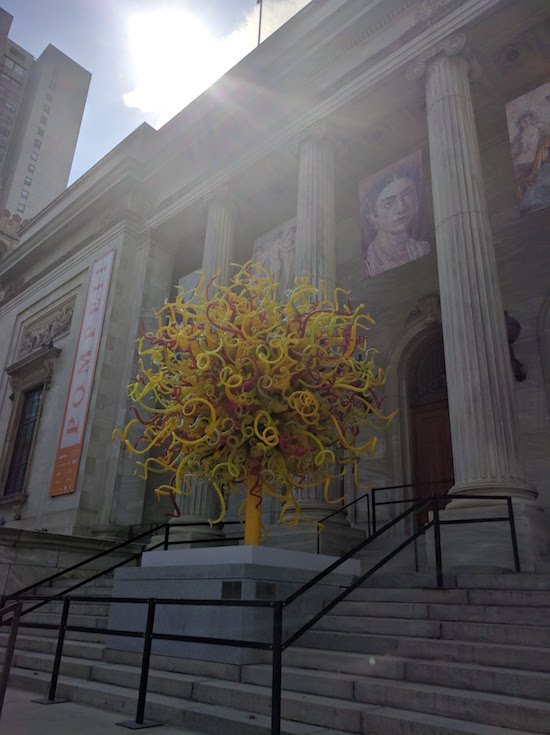 It seemed ridiculously hot, though I think the heat (and the books. and the bagels) were the problem, plus I had to wear a giant shirt because I continue to be allergic to the SUN. I walked through Jewish neighbourhoods, a Portuguese neighbourhood, skirted the park and the mountain, and then arrived downtown where I turned and walked along Rue Sherbrooke, though the McGill Campus and past museums and galleries and there was so much to see..and I was so very hot and did not seem to be arriving at my hotel ever. So I had to stop and steal wi-fi from the Ritz Carlton (whose signal is very strong, stretches all the way across the street) to figure out where I was going. Luckily the right way. I got there eventually, to my hotel with enough time to cool down and change my clothes and iron my dress and be ready for my presentation, which was not far away at the Atwater Library.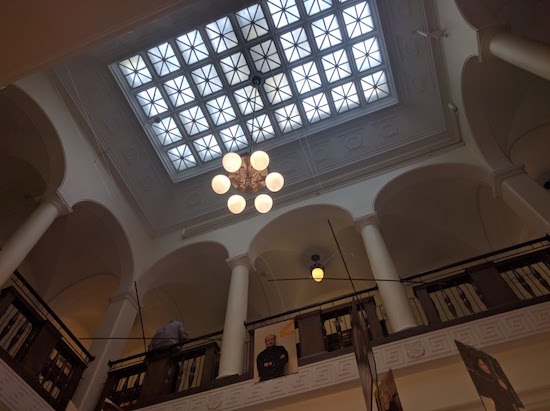 As would be apt for a presentation about how blogging in 2016 is small and focussed, the group that arrived for my presentation was much the same—and they were WONDERFUL. I had such a wonderful time giving my talk, and the group was so receptive, and I was pleased to meet some people again, meet others for the first time, and in particular people whom I'd grown to like already in engaging with them online. It was a terrific experience, and such a privilege to be there. And I was so appreciative to everybody for making me feel so welcome. (And for coming, even though it was by then the middle of a rainstorm and thunder was rumbling outside).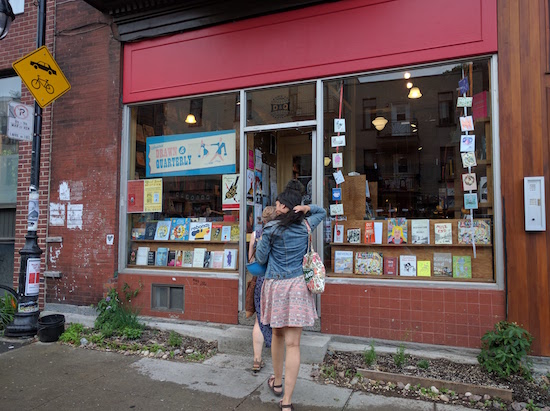 Afterwards, a few of us piled into a taxi and headed back up to Drawn and Quarterly for the Biblioasis launch of books by Alice Petersen and Catherine Laroux. It was a pleasure to be back there and also to have it all set up for an event, and to meet other local writers and readers and get a feel for the Montreal English literary scene. I was so happy to hang out with Saleema Nawaz, who contributed to The M Word and who i've long admired, but had really only met fleetingly, and also Elise Moser (who has a new nonfiction children's title coming out in the fall about "the pioneer of plastics recycling") and Alice Zorn (whose latest novel, Five Roses, I am so excited to have ahead of me). The readings were great, and then afterwards, we went out for dinner and drank bourbon lemonade and ate fried chicken and nothing annoying or not wonderful had happened to me all day (nearly collapsing from heat stroke notwithstanding). It was nice to be alone in Montreal, particularly in those moments when I actually wasn't.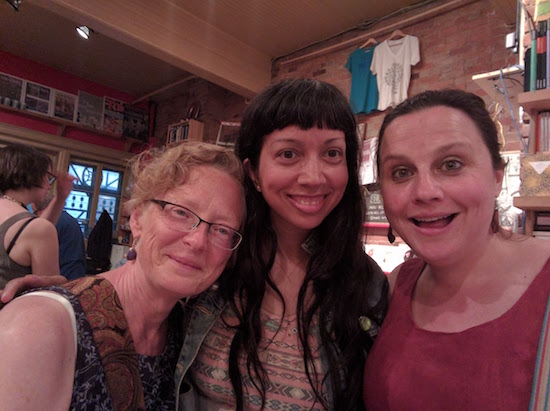 Spending the night in a hotel room BY MYSELF (without even sand in the bed. I like holidays, but the bane of my existence is sand in the bed, but there were none in this one) was a ridiculous indulgence, so surrounded was I by good pillows, clean sheets, a comfortable mattress, and many many books. Once I stopped reading I slept soundly, and then spent the morning enjoying a few good hours of quiet and aloneness before it was time to fly back home again.