March 22, 2016
Blogs to Watch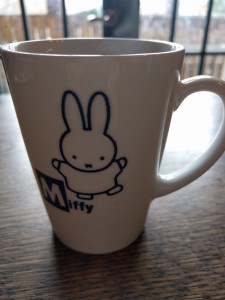 Since writing about blogs and blogrolls last fall, I've returned to being avid about blog reading, using my Protopage reader to keep track of blogs I love and ever looking forward to updates. And happily, I've been adding new blogs to it, revelling in the writing and inspiration, in the serendipity of experience and connections made. Here are three to watch out for:
Homeward Odyssey, by Christine Nielsen: Christine was a student in my blogging course last fall, and I'm so pleased that she's continued blogging into the new year. After years of travelling the world via her career in journalism, Christine is becoming preoccupied with notions of home. Her writing is wonderful, and each of her posts is its own journey, rich with twists and turns and unexpected astonishments.
Creative Critique, by Margrit Talpalaru: I know Margrit from Twitter and her blog is brand new, and while usually I'd wait a bit to make sure a blog has legs before jumping on the bandwagon (for do you know how many abandoned blogs litter our internet?), I want to spread the word about this one in the hopes that an audience will inspire her to keep going. Posts so far are about hair and running, and they're terrific.
The Huron Playschool Blog: Our playschool has started a blog to increase the visibility of our website and our programs, and I am excited to be tasked with keeping it because our school has a really great history (nearly 50 years long) well linked with our city and amazing neighbourhood, as well as a great community and excellent programs, and it will be nothing short of fun to write about it all. Hope you'll check in once in a while!