March 21, 2016
Malaika's Costume and Maya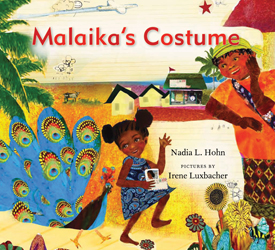 I recently had the pleasure of reviewing two absolutely beautiful picture books for Quill and Quire. Malaika's Costume, by Nadia L. Holm and Irene Luxbacher, and Maya, by Mahakj Jain and Elly MacKay, are each exceptional books in their own right in terms of story and artwork, but when viewed together, all kinds of amazing connections occur, deepening the texture of both of them.
*****
From my review: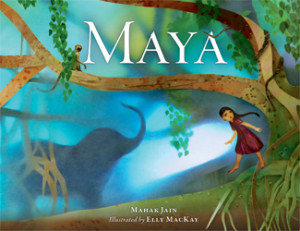 "It takes considerable talent for an illustrator to do justice to the peacock, to come even close to matching nature in rendering its most exquisite bird. With their textured and evocative illustrations in Malaika's Costume and Maya, Irene Luxbacher and Elly MacKay, respectively, give nature a run for its money. Their images are the perfect backdrop for these deep and engaging stories about characters grappling with a parent's absence…"
I hope you'll read the whole thing here. This piece was such a joy to write.