March 9, 2016
Barbados in Words, Part II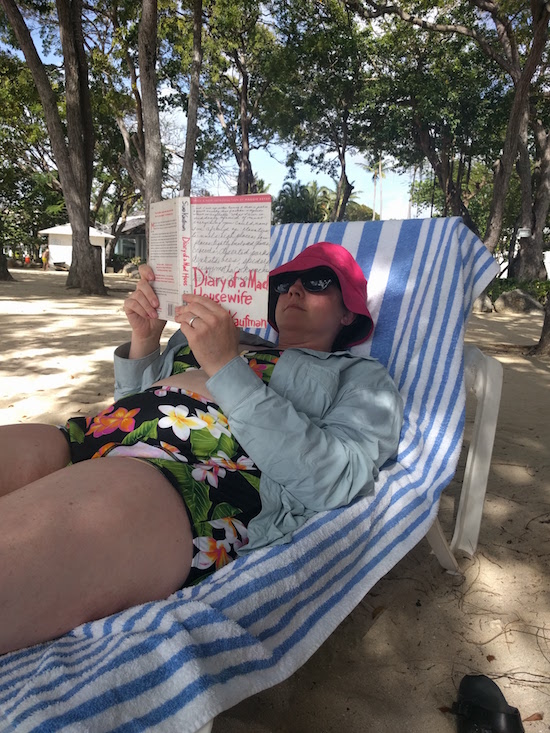 I think photos say it better though. Mostly because we really didn't do much—you'll notice that I took very few photos that weren't from the vantage point of a beach lounger. By the end, we were getting bored (and sick of eating), which was kind of the point. To be bored—what a luxury. Also, to read an entire book every single day. But really, speaking of luxury, best of all was the time together, just the two of us. We haven't spent a week without our children ever since they were born, and we've never been to an all-inclusive resort, or to the Caribbean. The closest we've ever come to a beach vacation was our time in Northern Thailand building a house for Habitat for Humanity, which had no beach and involved mixing cement by hand and brick-laying (which, incidentally, I'm not very good at, in case you were wondering). So this trip to Barbados was precedent setting. And probably mostly once in a lifetime. But how cool that that happened last week.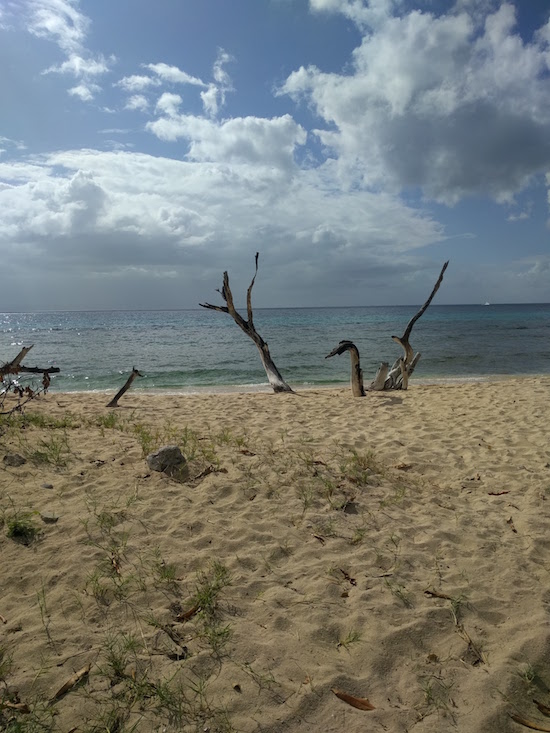 Our tenth anniversary was last June, and we might have gone away then except that Iris was too small and we wanted to go to England before she turned two (and therefore required a seat purchase). So it was put off until this year, which was fine because how nice to be still celebrating our anniversary nine months later. And none of it could happened without my wonderful mom who came and took excellent care of our daughters so that we didn't worry about them ever, ever. ("Was it difficult to adjust to being away without then?""Well…no.") And so we two had a week in paradise where the weather was always always perfect, where nobody had to cook or make school lunches, and we could sit with just us at the table—except for the time our breakfast was interrupted by a monkey.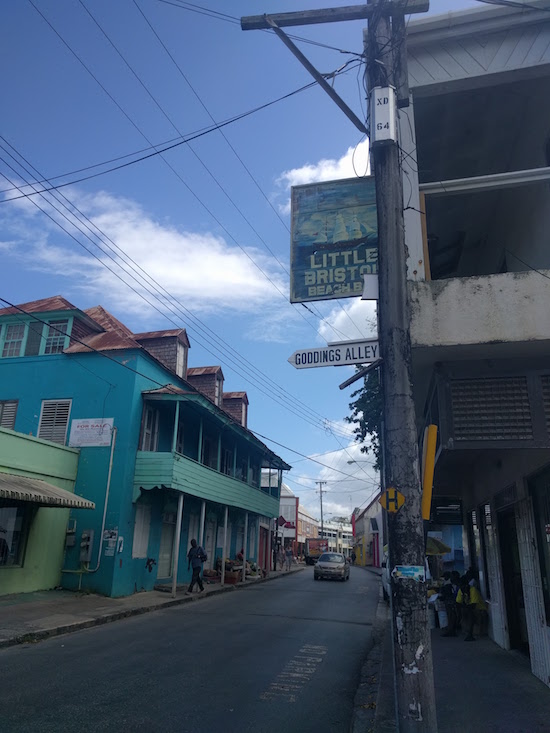 In Barbados, there are trees on the beach, which didn't prevent me from breaking out in a terribly rash from my sun allergy, but I didn't care because I was sitting under a tree on the beach. Where the water was so magically blue, and I was either reading or swimming, and the sea was so warm and we floated in the saltwater with incredible ease—nothing has ever been more relaxing. Sometimes, to break up the day, we sat upright, but not very often. We drank rum punch, pina coladas, and daiquiris before lunchtime. I ate friend plantains for breakfast every day until I was tired of them. Our beach was a five minute walk from the town of Speightstown, which gave us a glimpse of a Barbados a little more real than our resort afforded, and also the most amazing bakery and sea views at the Fisherman's Pub. And there were so many hours in the day, it seemed unfathomable. To read an entire book, and still have a few hours free? What an amazing indulgence. Every day the sun went down around 6pm and we made a point of marking the occasion…with another drink.