February 25, 2016
13 Words, by Lemony Snicket and Maira Kalman
I came to Maira Kalman by accident, which seems particularly Maira Kalman-esque, really. And now I am in love with her work, the themes and ideas she returns to again and again. I bought her picture book alphabet, Ah-Ha to Zig-Zag for my children (yeah, right, no, for me), and was overjoyed to find 13 Words, written by Lemony Snicket, in the library not so long. And loved that one so much that I had to buy it too.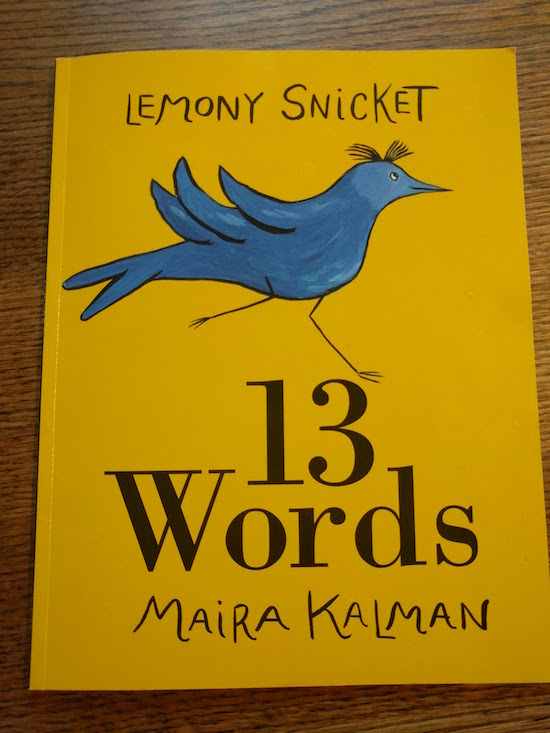 I don't know Lemony Snicket from A Series of Unfortunate Events as Harriet is averse to literary peril, but we are mystified by and simultaneously in love with 29 Myths On the Swinster Pharmacy. And then there is his picture book with Jon Klassen, The Dark. He promises weird and wonderful, and totally delivers.
From Publishers Weekly: "Based on an unlucky number of key words and authored by someone who takes pleasure in unfortunate events, this volume conjures a sense of foreboding."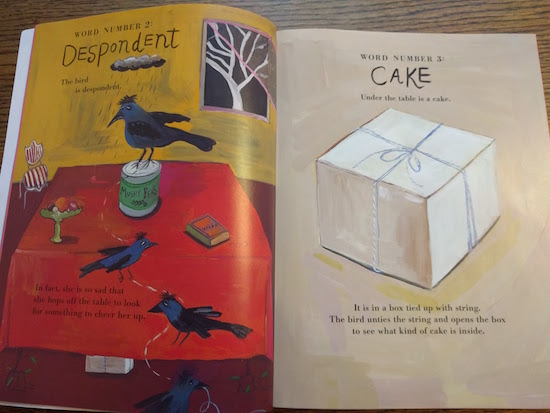 The premise is 13 seemingly random words and a story created around them. And this is not your usual word book. While there is "Bird," "Baby," and "Hat," there is also "Despondent," "Haberdashery," and "Panache." And yes, there is cake. Is there ever cake—even one of the bundt variety.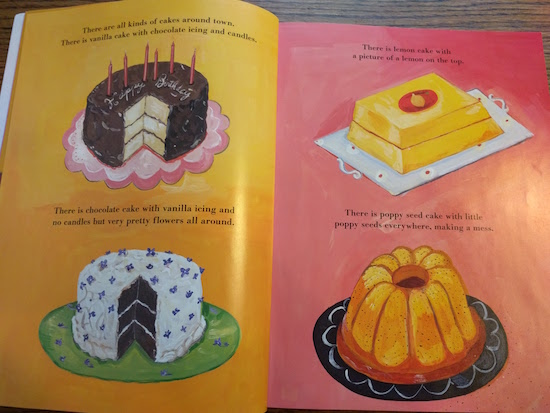 One thing leads to another, but to never quite what you think. There is a goat in a convertible and the bird starts painting ladders, and there are dishes in the sink.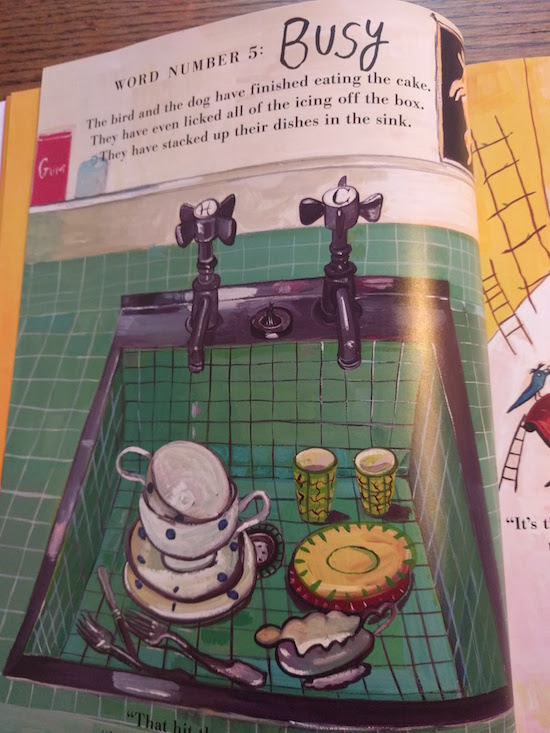 Kaman's illustrations are so perfect here, every ordinary thing a revelation, full of magic, so that it doesn't seem so strange to see, say, a giraffe behind the wheel of a car, a table sprouting vines, and or a baby minding a hat shop.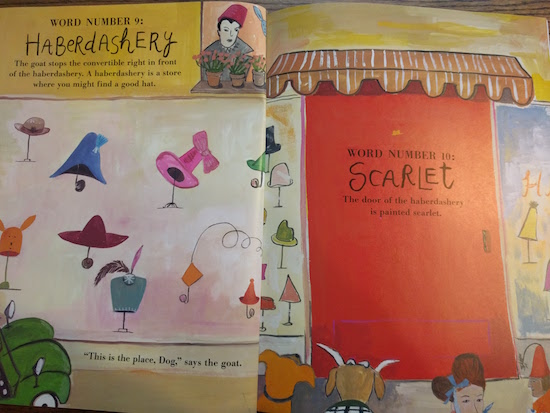 It doesn't make sense, but the best things rarely do. And like all the best things, it ends with a party (with cake!) and a song.
Although even so, the bird is still despondent.