February 17, 2016
On Carol Shields, Rereading, and The Republic of Love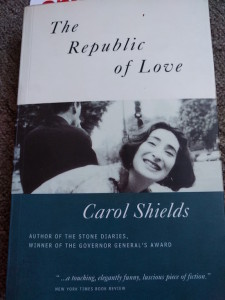 I've gone back off the grid in terms of reading, into backlists and rereads. The occasion of Valentines Day inspired me to pick up Shields' The Republic of Love, which I read last in 2007, according to the note on the inside cover. (Apparently, I was much more organized in 2007.) I wrote a post about it too, and seemed to be as bowled over by the book's goodness as I was this time (and also was struck between parallels between it and Lionel Shriver's The Post-Birthday World, as I'd later see connections between Small Ceremonies and We Need to Talk About Kevin). I don't remember how much I loved this book back in 2007, but what I do recall and experienced as a faint echo as I read The Republic of Love this time was how much it made me long to go out and write a book just like it. A sad kind of longing it was because my attempts to be Carol Shields at that point had come up very short and resulted in considerable rejections. (I once wrote a story that was a short story glosa with excerpts from a story in Shields' Various Miracles, and one rejection I received explained that the inclusion of Carol Shields' prose on the page with my own only made clear how much my prose was not by Carol Shields. Sigh.) This, this, this, I remember thinking, as I read The Republic of Love in 2007. This is what I want to do. And it was something to be recalling that now from the other side as I now read with a novel of my own.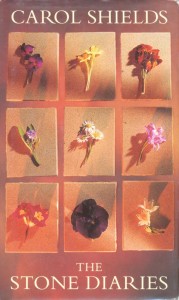 I feel like I've grown up with Carol Shields. I received The Stone Diaries as a gift in high school from my mom, a lovely little compact hardcover, before all the awards, I think, because it has no stickers, and her biography was still celebrating The Republic of Love having been shortlisted for The Guardian Short Fiction Prize in 1992. And I loved it—it was easy to love. This was makes Shields work so easy to dismiss—as "light," not serious. It was her world-building that did it for me, the inclusion of actual photos and a family tree, the poetry written by fictional characters. How the photos were (many of them) of Shields' own family, and this amazing blurring between fact and fiction was fascinating to me. The novel would stand on its own without these additions, but they pushed its edges, its limits, in ways that were wonderful to somebody who is only just discovering what fiction can do.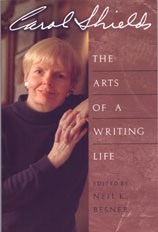 Unless remains my favourite of all her books—I went into great detail to explain why in this post from 2011. It's a book I've returned to again and again, and it's been rich with surprises every time. Eventually, I'd read all her books, her short story collections. I bought Various Miracles in a used bookshop in Kobe in 2003, and remember reading with rapture. Larry's Party, Happenstance. I reread Small Ceremonies a few years ago, and really loved it—even with her first novel, it was clear that this was a writer with tremendous vision. I loved her collection of letters with Blanche Howard—I've read that book twice and intend to return to it throughout my life. There's so much wisdom from two remarkable women, about living and writing, marriage and motherhood, and it was they who inspired me to pick up Penelope Fitzgerald's Home, and I'm so pleased that I did. I think that's also the book in which Shields notes that she's no longer jealous of others' literary success (though perhaps that was in Carol Shields: The Arts of a Writing Life), which seemed like an impossible goal for me once upon a time, but I've found my way toward it. I was stirred too by the notes about her "talent for friendship"; Shields has been such an inspiration for me as a writer, a mother, a feminist, a friend.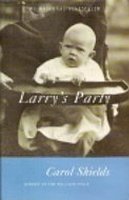 I had no idea what to expect when I picked up The Republic of Love last weekend; I didn't remember much about it. I wasn't even sure I really wanted to read it because there are so many books waiting for me to read them for the first time, let alone reading this one for the third or fourth. But here were my impressions as I read it. First, I was hooked immediately. My husband was reading a book he was loving, and said to me a while into it, "I'm hooked now." "I was hooked on this one in the first paragraph," I replied. Or the first sentence? "As a baby, Tom Avery had twenty seven mothers." I'd forgotten about that and though it was Larry from Larry's Party with the 27 mothers, but but I remember now that he had just one mother and she went and committed botulism. Carol Shields is certainly one for memorable prologues. Also remarkable: Tom is the name of Reta's husband in Unless. I guess Shields had run out of good men's names, the stolid types, Toms, and Joes. I think a lot about authors who reuse names—Barbara Pym does this. And then I went and read somewhere that there was no meaning behind it: "With me it's sometimes just laziness," she wrote to Philip Larkin. "If I need a casual clergyman or anthropologist I just take one from an earlier book."
Another thing that was important was that I'd visited Winnipeg since my last reread of The Republic of Love, which made the book's sense of place all the more vivid to me. We'd even made a pilgrimage to the Project Bookmark marker on the corner of River Avenue and Osborne Street, speaking of blurring lines between truth and fiction. I'd essentially stood right there inside the passage of the book, and now there were the words on the page after I'd seen them right there in their world, and the effect was amazing.
Shields loved naming characters (gratuitous Toms notwithstanding), creating the webs, the family trees we see in The Stone Diaries. It seems unfathomable that the world of The Republic of Love is created, made-up, rich as it is with friendships and histories, and couples who knew each other since meeting at someone else's wedding through somebody's aunt a thousand years ago. We get entire paragraphs of people who turn up at a party whom we never see again in the book, but they add texture to the world of Shields' love story here, that it's never just about two people anyway. Because the lovers have parents, and ex-spouses, and ex-boyfriends who have moved back in with their ex-wife whose husband used to be married to the first wife of one's fiance. A merry-go-round, Shields refers to it.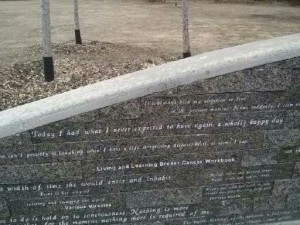 And oh yes, it's about love: "It's possible to speak ironically about romance, but no adult with any sense talks about love's richness and transcendence, that it actually happens, that it's happening right now, in the last years of our long, hard, lean, bitter and promiscuous century. Even here it's happening, in this flat, midcontinental city with its half million people and its traffic and weather and asphalt parking lots and languishing flower borders and yellow-leafed trees—right here, the miracle of it." (Which was precisely what I was getting at here.)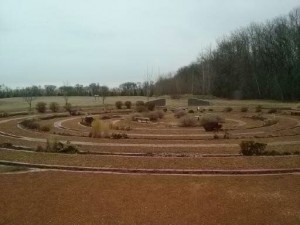 I am older than Fay McLeod, heroine of this story—this is weird to me. Though when you are 36 you start being unfathomably older than so many people and it's totally bizarre. I have been married a decade and have two kids, but still think it's strange that Fay McLeod is older than me, but that's mostly because she's never been older than me before in the entire time I've been reading her story, and it's hard to get my head around that shift. Will I ever read this book and think that Fay McLeod seems young? When I am 53 and she is 35, I wonder? Though I still think that girls in the high school yearbook who were 18 when I was 14 seem more grown up than I'll ever be, so maybe there is no cure for this affliction.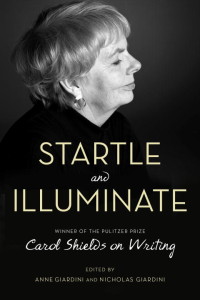 What else…. I love the late night radio in this story, perhaps (sadly) the one bit of the novel that is dated because all the local stations would syndicate something cheap for the hours between 12 and 4 am these days. I love those voices late in the night, the call-ins, and everybody with an opinion, something to say. I love the way that time sweeps here, through nearly a year, I think. How so much happens off-page, in the margins. The voices—how Shields lets them have their space without explaining that they're there for. I love the way an aerogram letter is essential to the plot. The different points of view, misunderstandings, what is understood but doesn't have to be said. How there is no plot, except that love is the plot. That one can make a plot with good, decent people who aren't terrible to each other. This, this, this, was what I meant when I said that this was the kind of book I wanted to write.
There is a lovely line by Elizabeth Hay in her essay from the PEN anthology, The Writing Life, that I underlined when I read it first in 2006: "What I'm doing is catching a ride on the coattails on literature." YES. It occurred to me too how foundational all of Shields' work has been for me, finding its way into my literary DNA and while I'm still no Carol Shields, her stories and ideas and preoccupations are echoing away in every paragraph I write. If not for her and all her work, I might be whiling away my time in a literary no-womansland.
PS I am excited about Startle and Illuminate, a new book of Shields' advice on writing, which is forthcoming this April.