January 20, 2016
Editing Mitzi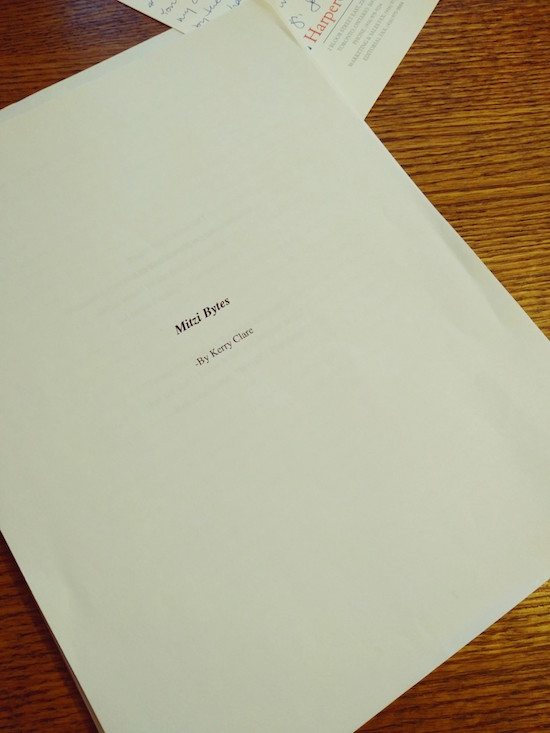 I'm pretty well-acquainted with literary disappointment in all its forms, so don't think that I'm delusional, but working on this book has never once been less than extraordinarily fun. Which is rare, I think, and I know I'm lucky, and lucky too to be working on something that people are waiting for, that I'm contractually obliged to produce—I can't quite believe it. And during the mornings that Iris is at school for this week and next, it's what I'm doing, putting together the latest (the final?) draft of Mitzi Bytes, the pressure on, not much time, and I'm loving it. That the thing in the world I most want to do is the thing in the world I most have to do—how often does that happen?
And it's a pleasure too being edited—I love it. It occurred to me a few years ago while having an essay edited that having a great editor look at your work is like suddenly realizing that your house has entire wings you never even knew were there. My editor has made suggestions for this latest draft, and they seem so obvious to me now—of course that has to happen. It was always always meant to. I'd clearly intended it, all the scaffolding there, but just needed someone else to show me the way. The collaborative nature of it is so fantastic, and suggests how much of a book exists in its own right way outside of the mind of its writer—though if you're a reader you already know that, that you are a creator too in this process. The whole thing is kind of a miracle. And it's an amazing privilege to be creating right here on the front lines.
I finished my first draft just over a year ago (and have written two more since) and it's exciting to consider how much has happened in that time. And even more exciting to think that in another year, this book will practically be an actual book. By then I'll know what the cover looks like—seems impossible to behold.