December 11, 2015
The Places I've Been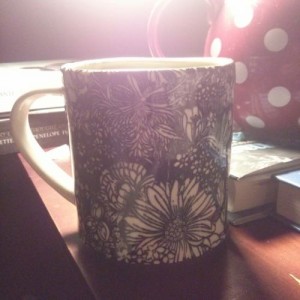 The best news is that I'm finally getting better, and I've even been to a place lately that isn't my bed—last night I ventured out to Harriet's holiday concert to hear her sing in the Primary Choir. This weekend, we're planning to hang up the Christmas bunting, and the plan is that by mid-next week, I might be up and about in the world again. But until then, and even after, we'll be taking it slow. The nice thing about the Christmas holiday is that it's a perfect time to have that happen.
But other things have been happening as well, perhaps sustaining the illusion that I've been more active lately than I actually have been. First, the Winter 2016 issue of U of T Magazine is being mailed out soon, and it includes a short piece I wrote about the curious trajectory of my life in blogging. I wrote about how I started blogging at a point when blogs were poised to take over the world, which never quite happened, but for me (and for many others) blogging has played an enormous role in my career and evolution as a writer and a person, even. Blogging has sustained me during periods of high and lows, and through the throes of literary disappointment, and it's now integral to my process—so much so that my forthcoming novel is about the secret life of a blogger. I was really grateful for the opportunity to write this article, and you can read it online here.
For Understorey Magazine, I got to be part of a conversation with Ali Bryan, Alice Burdick, Lorri Neilsen Glenn, Natalie Corbett Sampson, Natalie Meisner, Shalan Joudry, and Sylvia D. Hamilton about whether it's possible to be both a mother and a writer at once. (Spoiler: I say YES). There's lots of great advice, stories and wisdom from women who've been there, and I love the effect of so many voices together. I love this line from Sampson: "Shutting the world and your experience out in a 'no diversion' and 'no intrusion' approach leaves you open to missing things that can be shaped into stories. " Naturally, I encourage women to let their children watch Annie all summer long in order to get that novel written, which worked for me. Read the whole thing here.
And finally, I took part in a very fun conversation with Corey Redekop about what happens when a wonderful writer turns out to be a terrible human being. Examining my own bookshelves, I really couldn't find a single horrible human being among them. My authors are mainly crotchety old women, which many people construe with horrible human beinghood, but crotchetiness is these writers' entitlement, I think. I love them better for it. Anyway, we talked about whether being an asshole was a male writer thing, I refer to Barbara Pym's Nazi sympathies, we discuss what red lines are for us as readers (not Nazi sympathies, apparently…) and what if Rush Limbaugh was authoring the next The Phantom Tollbooth. You can read it all here.
See? I have been busy.