October 9, 2015
Written and Drawn by Henrietta, A Toon Book by Liniers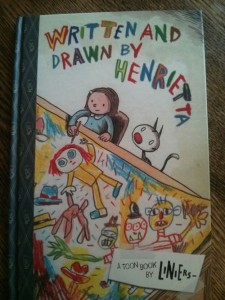 We are in love, besotted, absolutely gaga. I first heard tell of Henrietta—a small brilliant and bookish girl who appears in the Macanudo comics by Argentine artist Liniers—when "Henrietta's Reading Adventures" appeared in The New Yorker. Then Dan Wagstaff informed me that a Henrietta book was forthcoming from TOON Books, which we're huge fans of. And that book is Written and Drawn by Henrietta, fun, inspiring and amazingly terrific. We read it together over dinner last night, and just now I had to go retrieve it from Harriet's bed.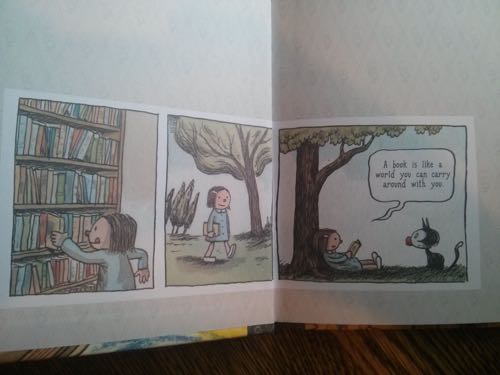 Written and Drawn by Henrietta is a story about the pleasures and frustrations of the creative process. Young readers will be inspired by Henrietta's creation to make an attempt at their own literary masterpiece (and won't be intimidated either, with Liniers' rudimentary-looking Henrietta-style). They will also benefit from practical advice Henrietta offers along the way: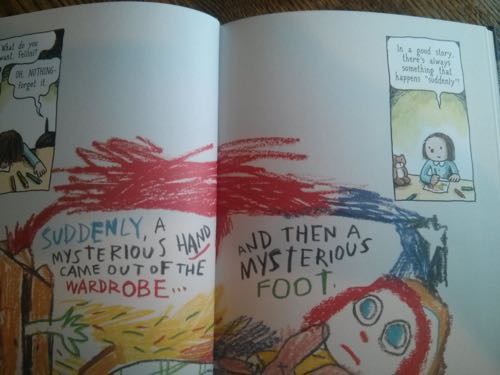 Creating art is not without its challenges and pitfalls, and Henrietta contemplates these as well.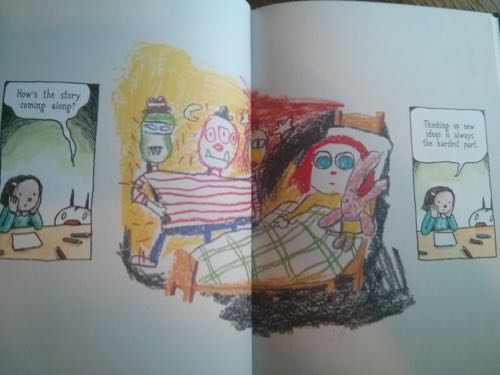 But the narrative is driven primarily by her wonder and her excitement at the story she is creating ("I'm drawing really fast because I want to see what happens next…") and the reader will be inspired to begin her own creation on Henrietta's coattails.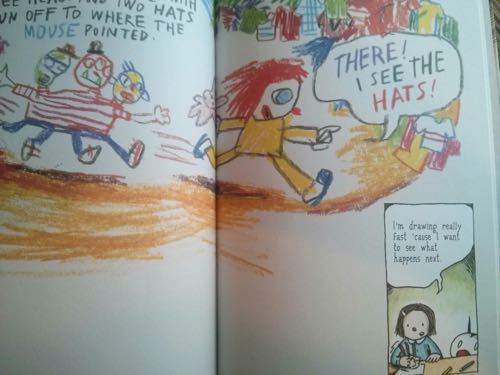 …Or at least I'd like to meet the kid who wasn't.