September 22, 2015
The Day the Crayons Came Home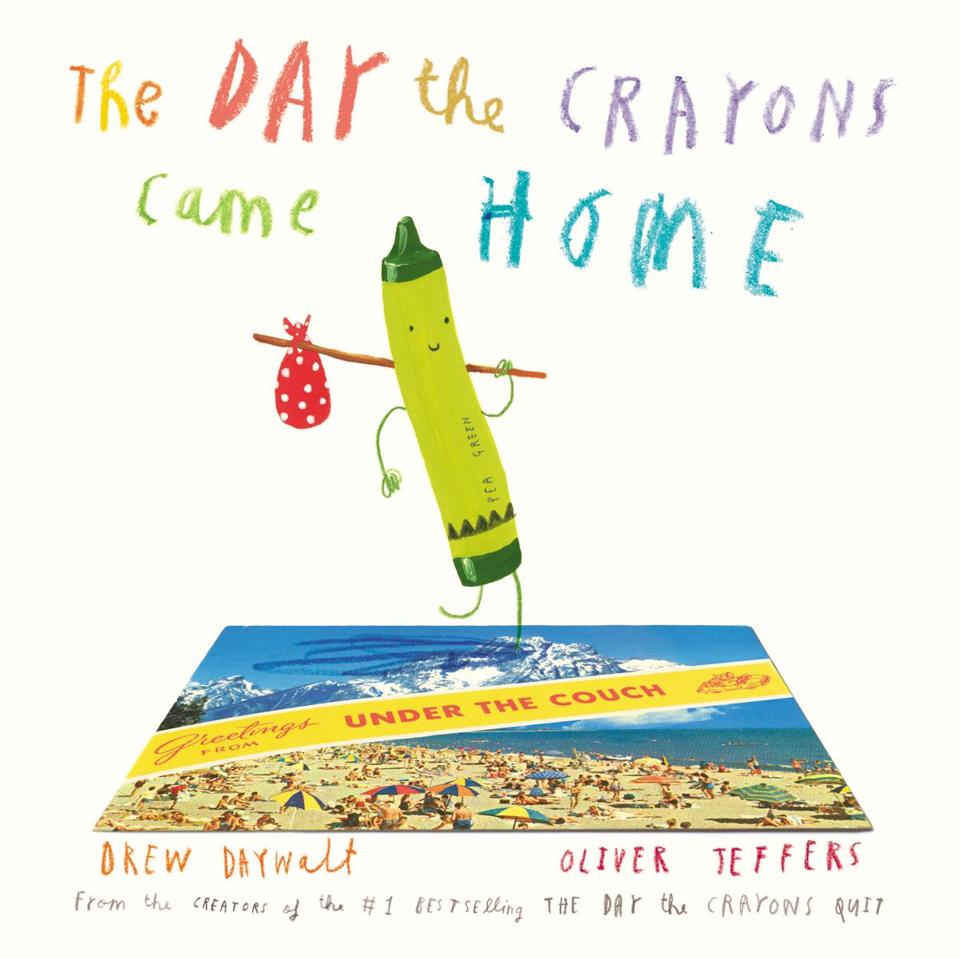 True confession: I don't love The Day the Crayons Came Home, by Drew Daywelt and Oliver Jeffers, quite as much as I loved its predecessor, The Day the Crayons Quit. The premise is the same but it's just not as fresh. However my children are quite nuts for the book, and during the first few days after we bought it, Harriet insisted on taking it to bed every night. So when I heard about Small Print TO's Crayon Creator's Club event this weekend, I knew we had to be there.
And so on Saturday morning, we headed down to The Lillian Smith Library (which is the most special twenty-year-old building in the universe) and my children posed with the enormous crayons adorning the entrance. We were able to buy a copy of Harold and the Purple Crayon (can you believe we didn't have it yet) and listened to the story, before the children were let loose to do some purple crayon-ing of their own. (We also learned that Harold actually grew up to be a graffiti artist, ala Bansky.)
After that, we reassembled for The Day the Crayons Came Home, which is about Duncan's crayons that have been lost, abandoned or broken over the years—left behind on holidays, stuck between couch cushions, puked up by the dog. In the end [SPOILER ALERT] Duncan welcomes his colouring implements home by building them a crayon fort that meets all their special needs now that they're in altered states. And then each of the children got to work constructing a crayon fort of her or his own.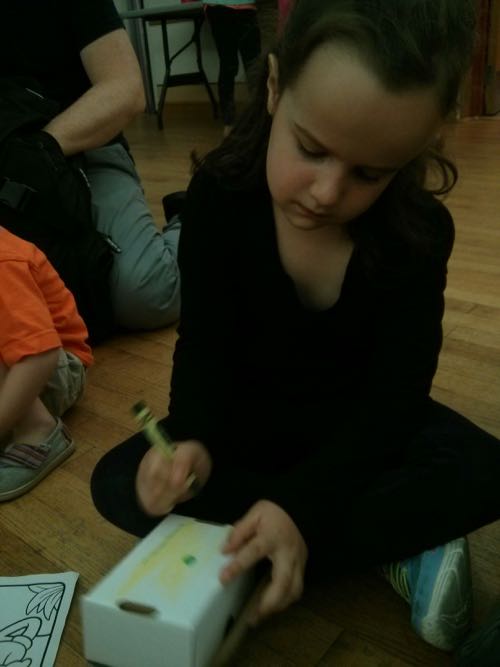 Next up: the door prize. Guess who was quite thrilled to win a crayon that is taller than she is? (And she doesn't mind in the slightest that it doesn't actually colour. If it were made of wax, it would have been even to carry home than it already was.)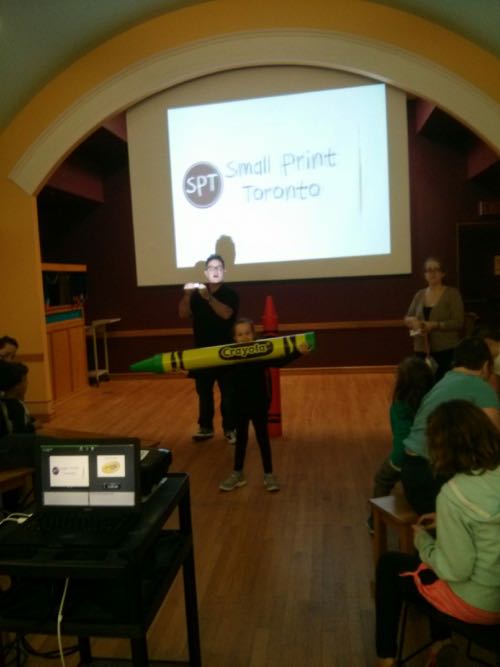 All in all, it was a most rewarding morning at one of our favourite places. We posed out by one of the gryphons for posterity.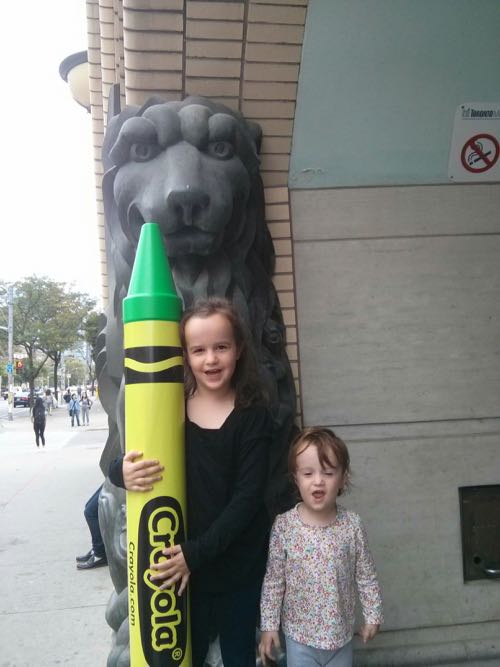 And speaking of Lillian H. Smith and crayons, I'm quite excited about the All the Libraries colouring book by Daniel Rotsztain, coming next month from Dundurn Press, featuring drawings of every single Toronto Public Library Branch for your colouring pleasure. You can learn more about the project and see some drawings here.