August 13, 2015
Three New Books About Loss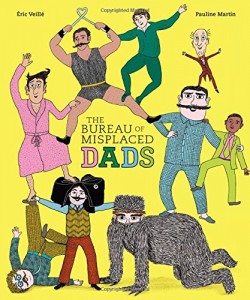 The Bureau of Misplaced Dads, by Eric Veille and Pauline Martin
This book has a vintage vibe right down to its oranges, greens and yellows, the crosshatching, and that the illustrations remind me so much of  Esphyr Slobodkina's Caps for Sale—perhaps it's the moustaches? It also is completely weird in that way picture books got away with back in the day. Utterly pointless, silly, absurd, and I mean it in the best way. (Maybe it's just European?) It's about a boy who loses his dad one morning and finds assistance at the Bureau of Misplaced Dads, where lost fathers go to wait for their children to retrieve them. (Most are in fairly good condition when they're finally found.) Some are found same day, others have been waiting since the dawn of time. "The dads in striped sweaters hang out in the Ping-Pong room." They aren't allowed to play with the crocodiles, but otherwise they can do anything they please. There are two full-page spreads that are totally Wild Rumpus-inspired. The ending will satisfy anxious readers, but is just as strange as rest of it, which is to say that it involves a short cut in which the boy climbs up the ladder beside an old dog, and arrives home via a hole in the floor. Hooray for short-cuts, and books rich with strange surprises.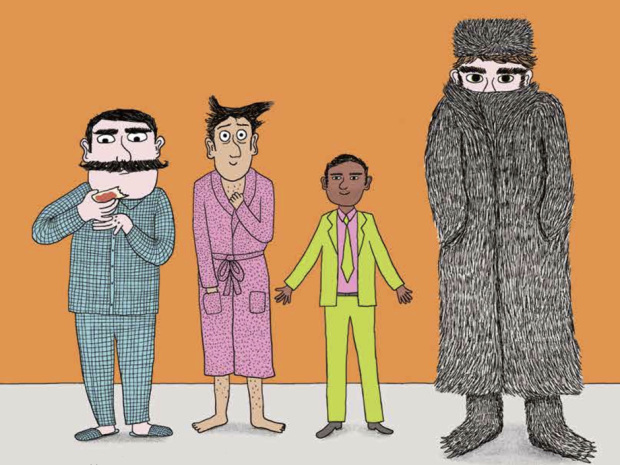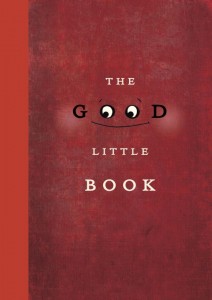 The Good Little Book, by Kyo Maclear and Marion Arbona
I was rhapsodizing about Kyo Maclear a couple of weeks back because she's managed to have two books out this fall that are very different and both excellent—she's so good! The Good Little Book is a gorgeous package, its deliberate graffiti'd bookplate and endpapers, the whole thing beautifully designed to emphasize the book as object, which connects to the story. About one book in particular that is "neither thick nor thin, popular nor unpopular. It had no shiny medals to boast of. It didn't even own a proper jacket." (Get it? Jacket?) But this little book finds its way into one reader's heart, and there it stays, accompanying the reader everywhere, changing his life. Until one day the book gets lost. The boy who lost it fearing for his book in the wild, seeing as it doesn't even have a jacket. (Ha!) But a good book, the boy learns, never really goes away, and the book itself, we learn, continues to be loved and read, as good books do. "Is this the end of the book?" is the question inked upon the final pretty floral endpaper, to which this reader knows the answer: never!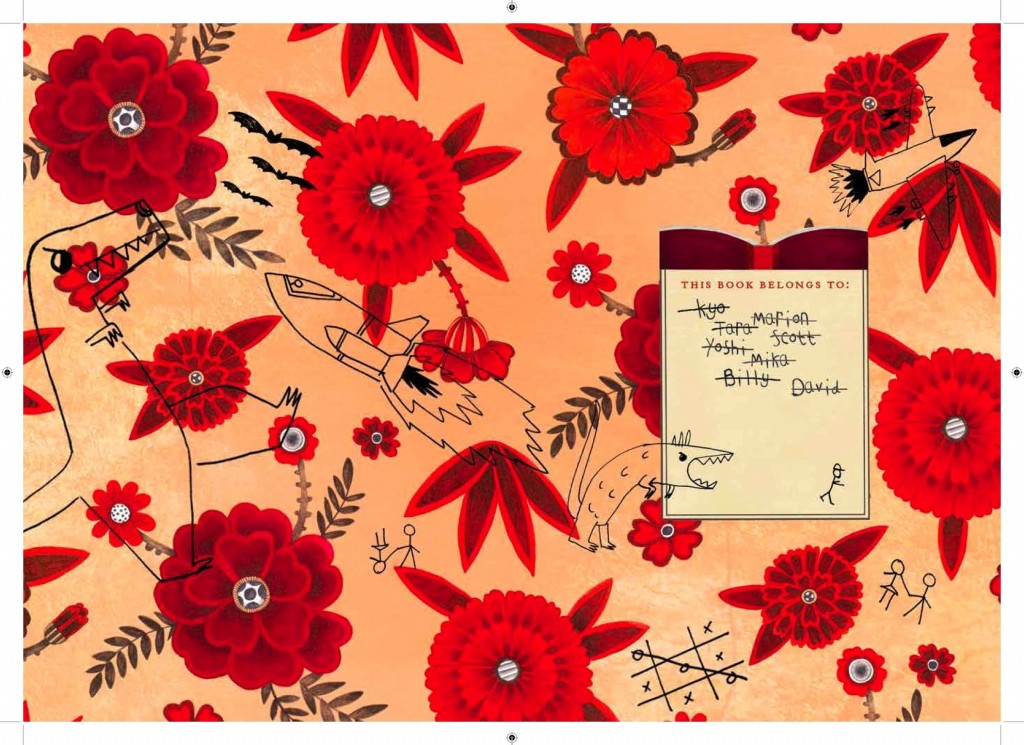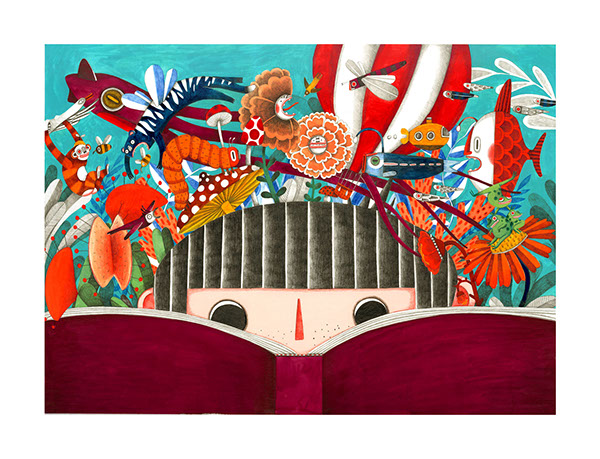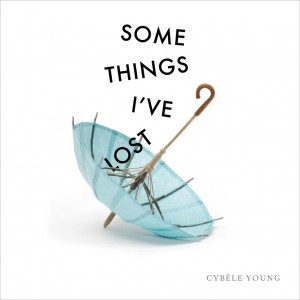 Some Things I've Lost, by Cybele Young
As one who has long been intrigued by the secret lives of things, I'm intrigued by Cybele Young's new book, which is inspired by her paper sculptures. A set of keys, a roller skate, an umbrella (and I do have a fascination with literary lost umbrellas), a pair of glasses. Things that disappear (and I've written about that too). But: "Where there's an end there's a beginning," Young's book's introduction tells us. "Things grow. Things change." The books' transformations are abstract enough as to be unpredictable and engaging, and budding artists might be inspired to make their own "some things" new.