July 7, 2015
No Rain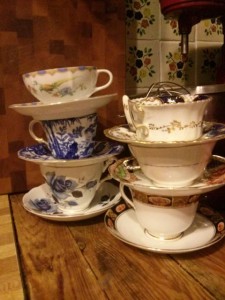 I ran into someone last week who remarked upon photos of my family on Facebook which give the mostly-correct impression that we are good at spending our days. Though it's not always the whole story, and I let her know about the weekend previous, when it rained for two days, all our plans got flooded, and I cried because the soup I made tasted just like dirt. She asked me why I don't take pictures of that, or blog about it, and that's a good question, but the answer is mostly, why bother? It was bad enough living through it once, so why on earth would I want to re-experience it by writing it down?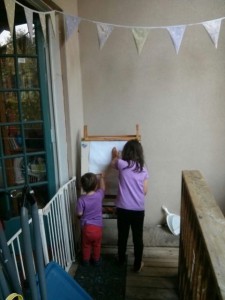 Whereas the last few days, summer proper, have been glorious. No rain. We had a very good week last week, adjusting well to school's out. I love not having to schlep anyone out the door in the morning, and the day continues on apace. Harriet watches movies through Iris's nap while I get some work done, and I begin the rest of my work once the kids go to bed, though the problem with this is that they're going to bed later and later. But alas. I am also in love with our teenage babysitter, whose alarm at Iris eating dirt the other day was totally adorable.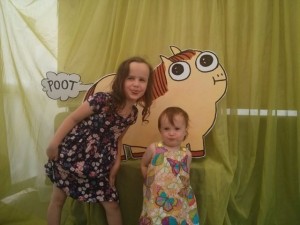 On Friday, we spent a morning at the park with friends, perfect weather, shaded by trees so we didn't even have to apply sunscreen. The children played and got dirty while their mothers talked about books and writing, and life seemed very much in balance. On Saturday we had a busy day of Fringe Festival and then the book launch for Kate Beaton's The Princess and the Pony at Little Island comics, which was fantastic. And that night we hung out on our friends' amazing rooftop patio celebrating the 4th of July in the company of excellent Americans (3 out of 4 of whom were under 6). We went home before we'd drank too much so Sunday wouldn't be a disaster.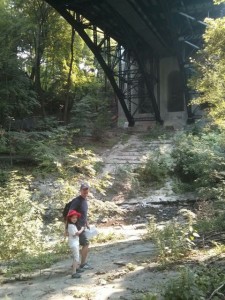 And it wasn't! The #SummerofRavines continued with an exploration of the St Clair Ravine, which was amazing, up through Mount Pleasant Cemetery and along the Beltline Trail to Oriole Park, which has a fantastic playground so the children were delighted. My secret plan is to trick them into liking nature rambles, and so far so good. We were even home again for nap, which is my definition of a proper kind of day. I spent Iris's nap in the hammock revelling in wifi, putting the finishing touches on 49thShelf's 2015 Fall Fiction Preview, which you can read here.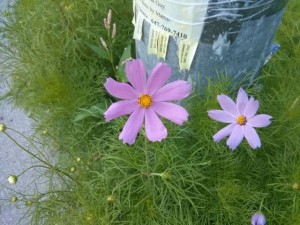 And now I have decamped for a few days visiting my parents in Peterborough, which is the first time I've ever done such a thing solo, so dependent am I upon my husband (who needs to stay home and go to work). This is the longest time we've been apart since 2003, which is kind of ridiculous, but I like our life this way. But on the other hand, it's nice to know how much I'm capable on my own and also to have the experience of missing each other. It's novel. The good news is that nobody threw up in the car, and also that we have a car, which means when I needed an emergency bookstore visit tonight to pick up a copy of The Folded Clock: A Diary, by Heidi Julavits, I was able to do so with alacrity.
I'm now reading Look at Me, by Jennifer Egan, which feels summery to me because I read Goon Squad at the cottage a couple of years ago. It's reminiscent of the later book, but a bit off-putting too, so I'll be reading the Julavits alongside it. And yes, I get holiday book nostalgia a lot. I read Elizabeth McCracken's amazing Thunderstruck last summer the day we came home from our cottage (I remember walking home from the subway reading the book once I'd dropped off our rental car) and now I'm yearning to read another of her books when we go away in a few weeks. I've got The Giant's House and Niagara Falls All Over Again on order, one of which I'll be reading along with rereads of Nora Ephron's Heartburn and something by Laurie Colwin because I've been thinking a lot about funny, smart novel by women writers—the kind of book I want to write. So I'll be reading for pleasure and also for inspiration.