July 2, 2015
The Princess and the Pony by Kate Beaton
We're all besotted, each of the four of us, who are aged from 2-36, but we're confident that even those beyond our expansive age-range could find much to love in Kate Beaton's debut picture book, The Princess and the Pony.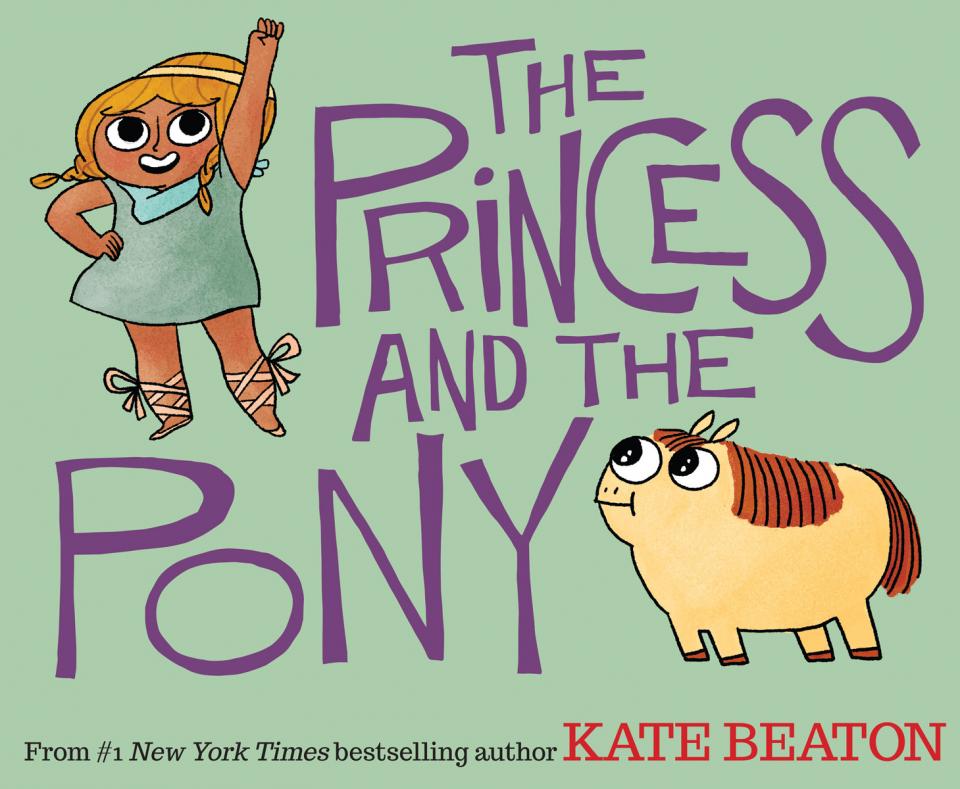 Because it's got everything! Princesses, yes, and ponies, and farting, and burly Vikings married to powerful Amazons (and they hang celebratory bunting in their house). Knights and battles, and more farting, dodgeballs, spitballs, hairballs and squareballs (those were new). "In a kingdom of warriors, the smallest warrior was Princess Pinecone. And she was very excited for her birthday." Is the beginning of a picture book that gets kids exactly right.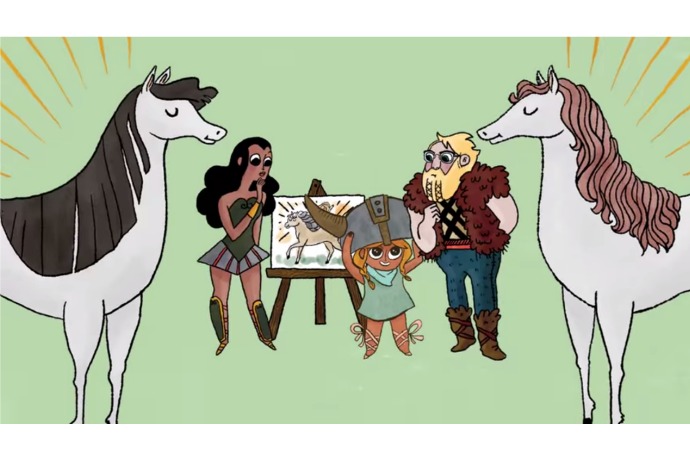 Not being a kid, the things I notice are a little bit different. Like that Princess Pinecone is mixed-race and that her mother looks like a Black Wonder Woman. I love the book's acknowledgement that sometimes adults don't get things right and that life can be disappointing. I love Princess Pinecone's persistence, her optimism, her courage. I love that this is the least-gendered book called The Princess and the Pony ever.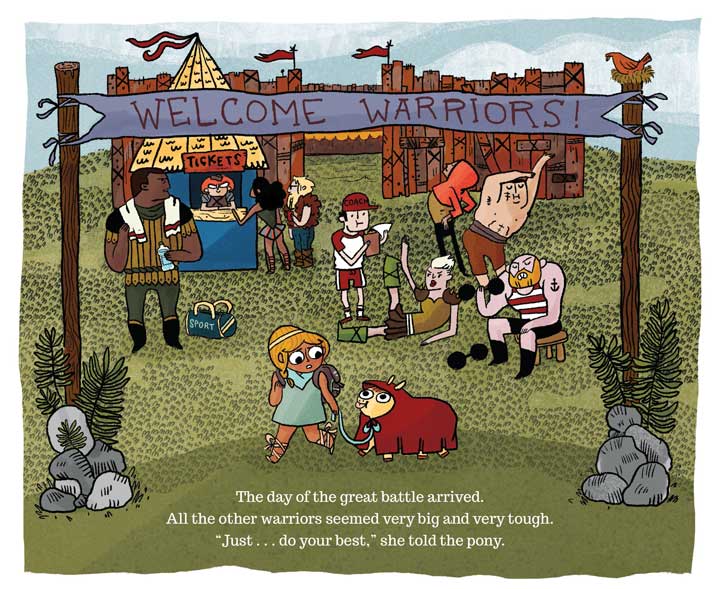 The Princess and the Pony is a book that shows us that appearances can be deceiving, that power comes in many different forms, that most of us have a cuddly side, and that farts are the only thing we can ever really count on. But most importantly, it is ridiculously fun to read. Kate Beaton has followed up her runaway smash hit, Hark a Vagrant, with a book that's only nominally for a different audience. Everybody's going to like this one too.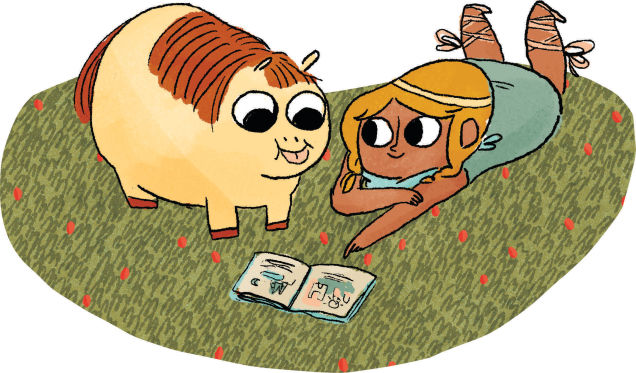 We're looking forward to seeing Kate Beaton at The Princess and the Pony Launch Party on Saturday! Details here.