May 14, 2015
Drive by Kellen Hatanaka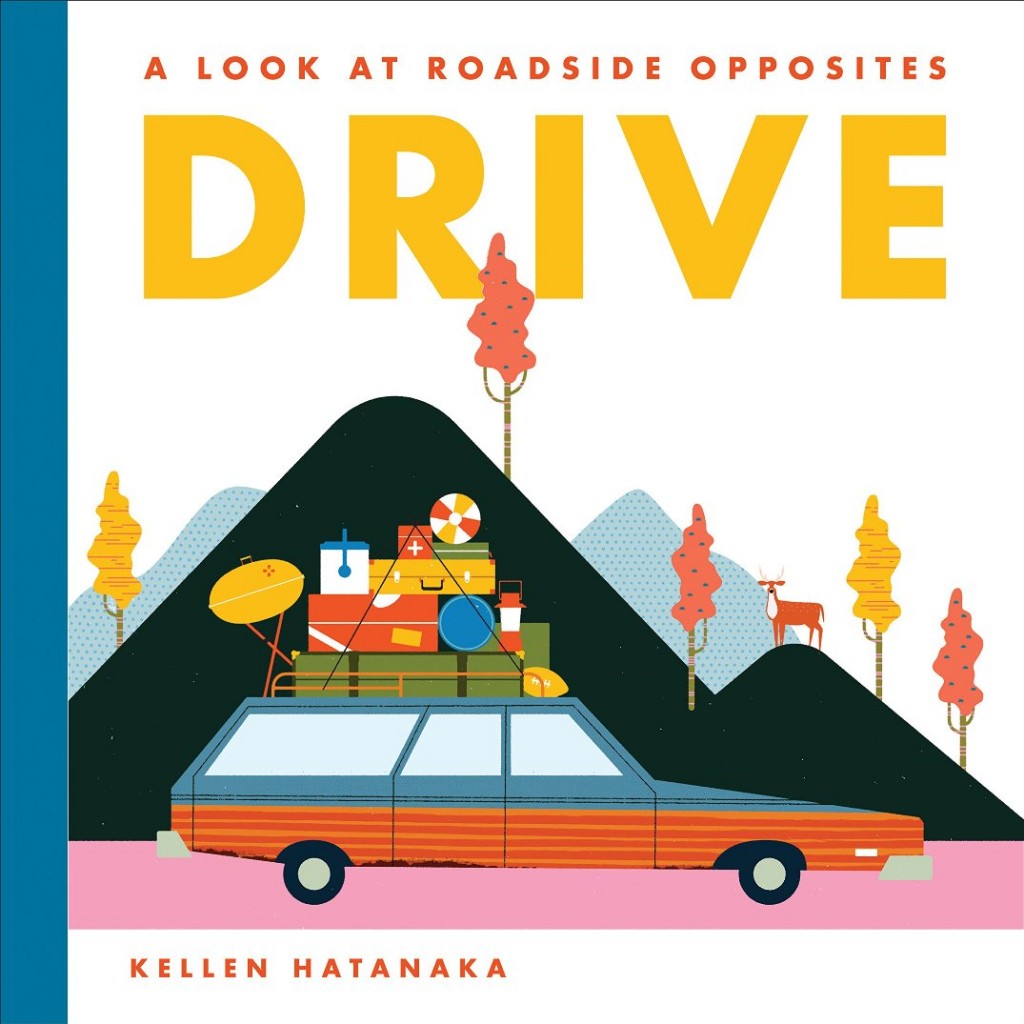 Mad Men ends on Sunday, after years and years, and in tribute to my favourite show, I've picked a picture book this week with a similar aesthetic. I think Betty Draper even owned that station wagon exactly. Drive: A Look at Roadside Opposites is the second book by Kellen Hatanaka, whose Work: An Occupational ABC was on my Hipster Picture Book list last year. While this new book is similarly focussed on design, it's got more of a narrative, and I like it even better than the first one.
Drive is the story of a journey toward a summer holiday, from the city to the country, and therefore a natural setting for I-spying opposites. The car is packed with summer things—a barbecue and beach balls—and we can only imagine the Are We There Yets? before they finally arrive.
But in the meantime, there is looking out the window. Big, small. Above, below. Winding roads and straight ones.
With all of these Don Draper is actually DB Cooper rumours, this page seems particular eerie.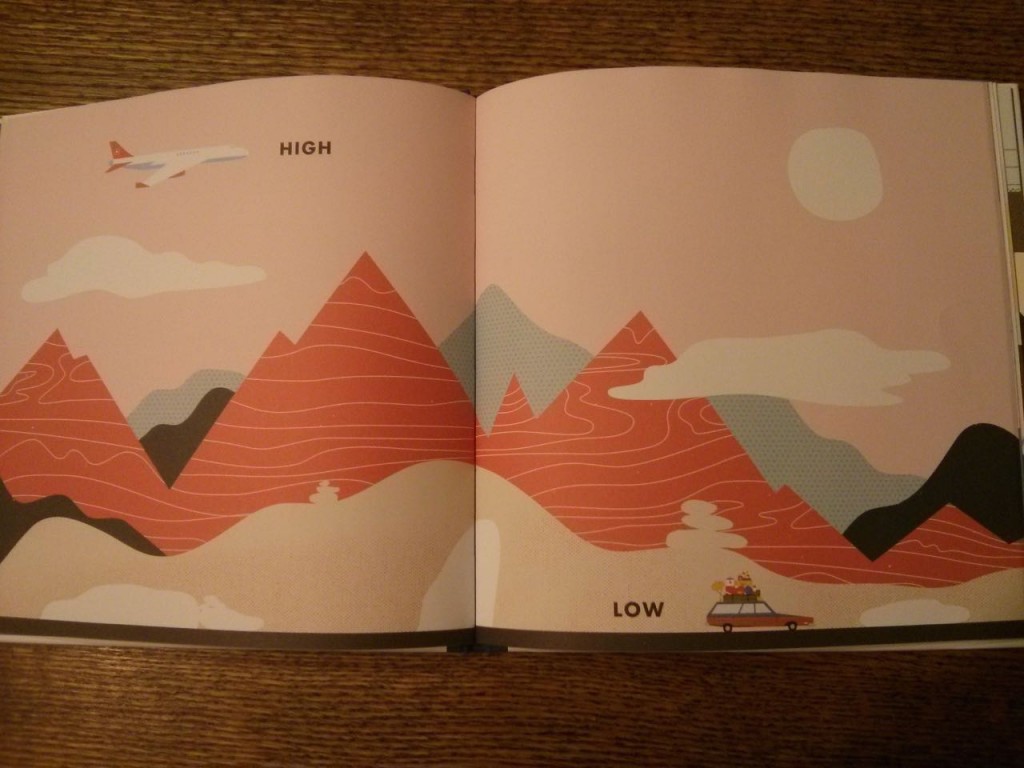 The illustrations are fantastic, full of funny and interesting details. We particularly like the dinosaurs bones under the mountain in the image below. As with his previous book, Hatanaka plays up the unexpected—I love the "Worm's Eye View" that opens up into a four page spread of "Bird's Eye View", the world spread out below, patchwork fields and the winding road, the car viewed straight down on the roof-rack.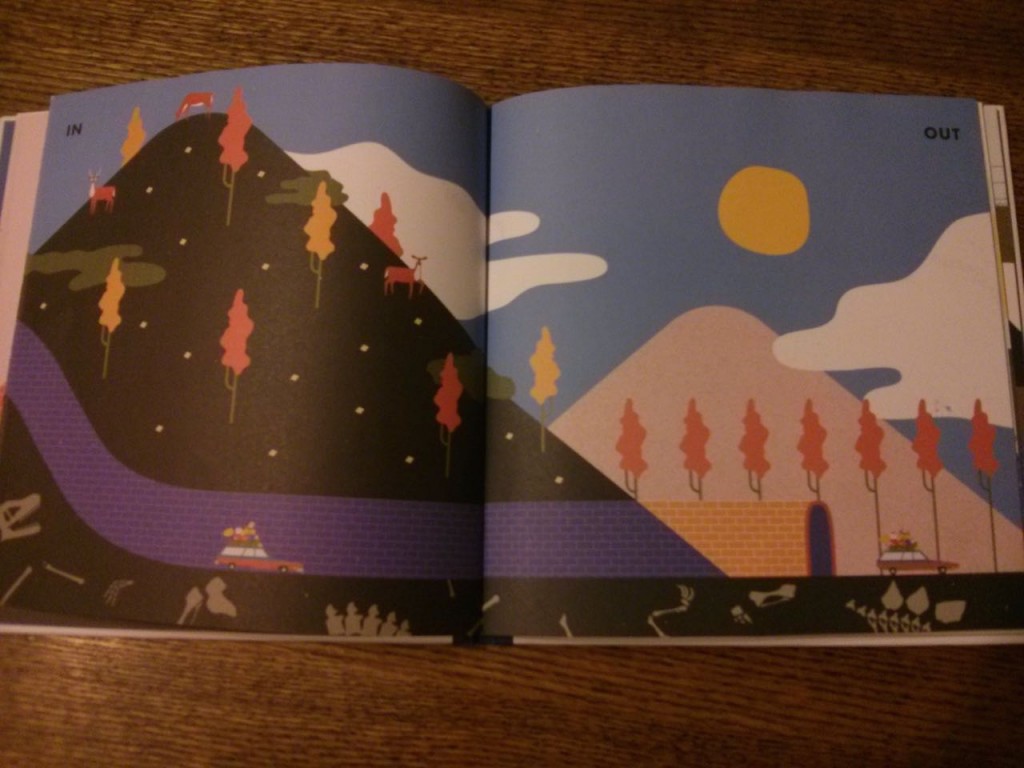 At the end, there is a map, a dotted line tracing the journey from place to place and suddenly the whole thing all comes together—the same story from another perspective.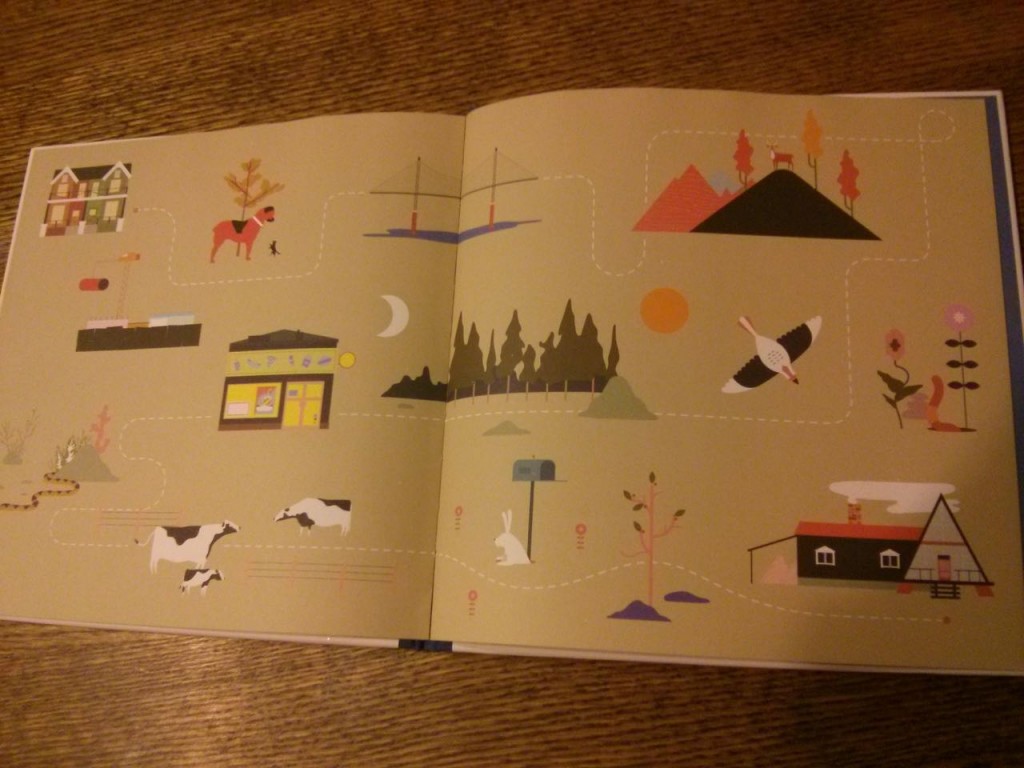 Drive would be an excellent book to take on the road (perhaps along with See You Next Year?), giving a young reader lots to look at when there's nothing to see out the window, and perhaps inspiring her to look again and closer at the weird and wonderful world whizzing by outside.